What Is Uninsured Motorist Coverage?
by Team eLocal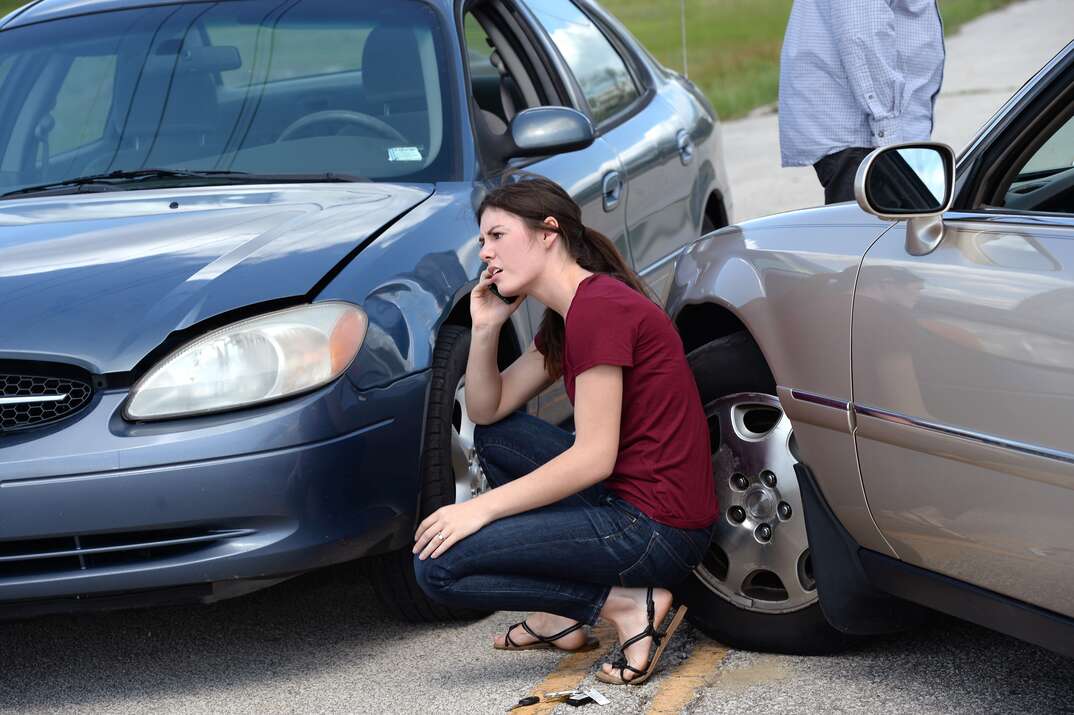 Uninsured and underinsured motorist coverage is a specific coverage that pays for damage when someone else causes an accident but doesn't have adequate insurance. Uninsured motorist coverage goes into effect if the at-fault driver doesn't have car insurance at all.
Read More Car Insurance Articles
Underinsured motorist coverage can help cover the rest of the damage and medical bills if the at-fault driver doesn't have enough coverage to pay for it all. These two coverage options are usually bundled, but it's possible to get just one or the other. They don't typically have a deductible, but some states may include deductibles for these coverages.
What Is Uninsured or Underinsured Motorist Coverage?
In general, uninsured motorist coverage will pay for the injuries and damage you experience in an accident when the other driver is at fault. This includes your injuries and the injuries of any passengers in your vehicle. It also pays for the repairs to your vehicle.
The underinsured portion covers those same things if the other person's insurance doesn't fully cover them. For example, if the other driver only has $10,000 in property damage, but the damage to your vehicle would cost more than that to fix, your underinsured motorist coverage would kick in.
In some states, the coverage is broken down into four different categories:
Uninsured motorist bodily injury
Uninsured motorist property damage
Underinsured motorist bodily injury
Underinsured motorist property damage
You can typically use this coverage in the case of a hit-and-run as well. However, you may have to use your collision coverage for the damages to your car if you're involved in a hit-and-run.
What Doesn't It Cover?
Underinsured and uninsured motorist coverage doesn't cover damages or injuries if you're at fault. You need collision coverage and medical payments to cover your personal repairs and medical bills if you're at fault.
Do I Need It in Order to Drive?
Whether you need underinsured and uninsured motorist coverage depends on where you live. Every state sets its own minimum car insurance requirements, including the type and coverage amount you need. When you buy car insurance, your insurance agent will ensure you have at least the minimum required in your state.
Some states only require you to have liability coverage that protects other drivers if you're at fault. This includes bodily injury liability and property damage liability. Many states also require you to carry a minimum amount of uninsured or underinsured motorist coverage. Another possible requirement is medical payment or personal injury coverage, which covers your medical costs, regardless of who was at fault.
More Related Articles:
Should I Get Uninsured or Underinsured Motorist Coverage?
Even if uninsured motorist coverage isn't required in your state, you should consider getting it for your vehicles. Without it, you're risking a large financial loss. If someone else is at fault for an accident and they don't have coverage, you could be stuck paying for your medical bills and car repairs. According to the Insurance Information Institute, an estimated 12.6% of drivers don't have insurance, and even more drivers might not have adequate insurance. The minimum coverage amounts in many states aren't enough to cover the serious damage and injuries that can happen in a severe auto accident.
Your insurance policy could cover some of those bills if you have collision coverage and medical payments. You can file a collision claim to pay for your car repairs. Your medical payments or personal injury protection coverage can help you cover your medical bills. If you have health insurance, you can also use that coverage to pay for some of your medical expenses.
However, you'll have to pay your collision deductible, and your medical payment coverage might not be high enough to pay all the bills. Adding uninsured and underinsured motorist coverage to your auto policy can give you financial protection and peace of mind. Your insurance agent can give you a quote for adding this coverage, so you can determine if it's a good investment.
Elocal Editorial Content is for educational and entertainment purposes only. Editorial Content should not be used as a substitute for advice from a licensed professional in your state reviewing your issue. The opinions, beliefs and viewpoints expressed by the eLocal Editorial Team and other third-party content providers do not necessarily reflect the opinions, beliefs and viewpoints of eLocal or its affiliate companies. Use of eLocal Editorial Content is subject to the
Website Terms and Conditions.
The eLocal Editorial Team operates independently of eLocal USA's marketing and sales decisions.