How Do I File an Auto Insurance Claim?
by Team eLocal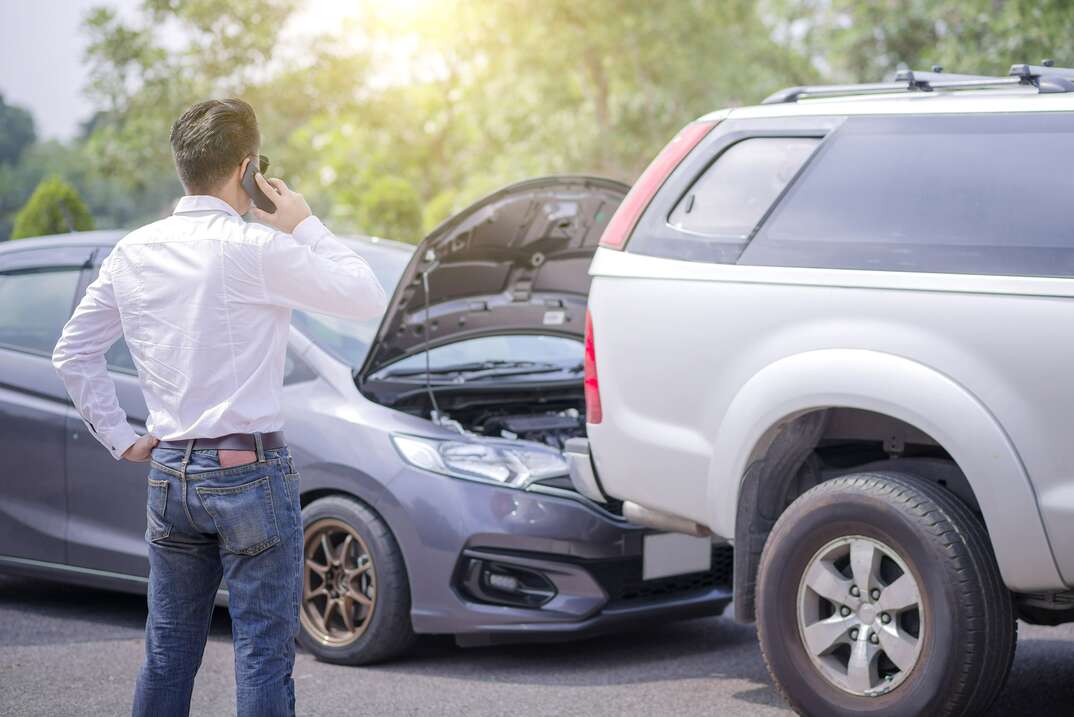 Making an auto insurance claim can be a daunting task, and many drivers are confused about how the insurance claim process works. Understanding how to file an insurance claim and how to decide whether an auto insurance claim is worth it can help relieve some of the stress if you're involved in a fender bender.
When Do You Need to File an Auto Insurance Claim?
You should always report a car accident to your auto insurance carrier, but that doesn't mean you should always file a car insurance claim. Claiming will likely increase your insurance premiums no matter if you're at fault, but an at-fault claim will have the most significant impact on the cost of your policy.
It's also worth comparing the impact on your costs and insurability compared to repairing your car yourself. Generally, it's best to pay for repairs out of pocket if no one was injured and your car was the only vehicle damaged, especially if the bill is only slightly more than your deductible. However, you should file an auto insurance claim in the following situations:
The damage to your car is extensive
You damaged someone else's car, and the collision was your fault
The accident caused bodily injuries

You should also claim if you were involved in a major accident, even if everyone seems fine immediately after. Sometimes, a serious collision can exacerbate a preexisting health condition or cause injuries that only become apparent later on. If you're at fault, your liability insurance covers the other party's medical costs.
Talk to a Pro
Call to be connected to a local professional
How Long After an Incident or Accident Do You Have to File an Insurance Claim?
It's usually wise to file a claim as soon as possible after an incident, ideally on the same day. According to ValuePenguin, insurance companies are more likely to become suspicious if you wait to claim on your auto insurance and may investigate more thoroughly, which could result in your claim being denied.
All states have a statute of limitations limiting how long you can wait before filing a car insurance claim. The regulations can differ depending on whether you're claiming for bodily injury or property damage. For example, Georgia permits auto insurance claims for bodily injury up to two years following the incident, while the limit for claims involving property damage is four years.
Remember that you should report an accident promptly, and waiting to file a report could impact the insurance claim process. Most states require citizens to call the police at the scene, but some allow periods of up to 30 days for minor collisions.
What Information Do You Need to File a Car Insurance Claim?
Gathering the necessary information to file an insurance claim can help the process run more smoothly. Your insurer will send you a claim form to complete, and you should ensure the information you supply on the form is accurate. You should also prepare the following information and evidence:
Copies of any police reports relating to the incident
Records of conversations with your insurance company, including dates and the names and phone numbers of the representatives
Repair receipts
Information about the accident, including the date, time and weather conditions
Photos of any damage to your own or someone else's vehicle
How Do You File a Car Insurance Claim?
Generally, you should claim through your own car insurance policy if the accident was the other driver's fault or happened in a no-fault state. However, you may need to claim through the other driver's insurance if you sustained long-term injuries and your own coverage doesn't cover the full costs of your medical care.
You can report an accident by calling your auto insurance company. Your insurer can tell you whether your policy will likely cover any damage or injuries.
If you decide to make a claim, many companies let you file a claim via the website or mobile app. Claiming online can be advantageous because it often lets you monitor the progress of your claim and supply evidence as quickly as possible. Otherwise, you can call your insurer to file an auto insurance claim.
Next, your insurance company will assign an adjuster to inspect your car, gather information about the incident and assess the evidence. The adjuster decides whether to approve your claim and how much the insurance company will pay to cover your losses.
Your adjuster may ask you to obtain an estimate from a repair shop for the cost of fixing your vehicle. You can choose which repair shop you use to estimate your costs and eventually carry out the repairs.
If your insurer approves your claim, the company will usually send you a payment to cover repairs, minus your annual deductible. Some insurers pay the repair shop directly instead of paying the policyholder. Alternatively, they may reimburse you (or your auto loan lender) the value of your vehicle minus the deductible if the damage is severe and repairing your car is impossible or uneconomical.
When Can You Expect an Auto Insurance Payout?
When to expect an auto insurance payout depends on your carrier, the rules in your state and the nature of the accident. Generally, your claim is likely to settle earlier if no one was injured and one of the drivers involved was clearly at fault. Claims involving serious injuries usually take longer to settle, especially if fault is unclear.
Most states impose time limits on how long auto insurers can take to approve or deny a claim and issue a payout. As a rule, most states require insurers to settle claims within 30 days and process payments promptly after settlement.
However, there's significant variation between states. For example, California requires insurers to make a claim decision within 40 days and allows a further 30 days for companies to pay out. Meanwhile, insurers in Pennsylvania must make a decision within 15 days and pay out "promptly."
Elocal Editorial Content is for educational and entertainment purposes only. Editorial Content should not be used as a substitute for advice from a licensed professional in your state reviewing your issue. The opinions, beliefs and viewpoints expressed by the eLocal Editorial Team and other third-party content providers do not necessarily reflect the opinions, beliefs and viewpoints of eLocal or its affiliate companies. Use of eLocal Editorial Content is subject to the
Website Terms and Conditions.
The eLocal Editorial Team operates independently of eLocal USA's marketing and sales decisions.