Do You Need to Have Car Insurance?
by Team eLocal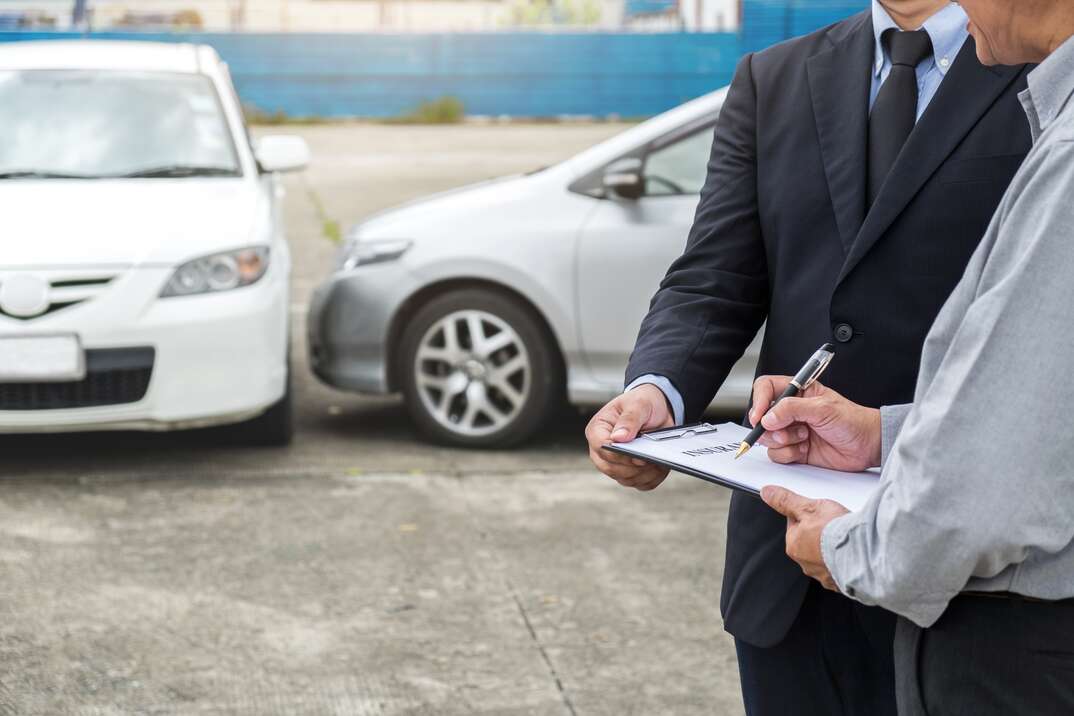 You've probably heard that you need to have car insurance if you own a car. But … do you? The answer to that question can vary based on where you live. So does the minimum amount of auto insurance you need to carry.
Regardless of legal requirements, carrying auto insurance is part of responsible vehicle ownership. Find out what your requirements are to ensure you're not breaking the law.
Are You Legally Required to Have Auto Insurance If You Own a Car?
Every state except New Hampshire requires that you carry car insurance. If you choose not to have insurance in New Hampshire, you have to show that you can be financially responsible if you're at fault for an accident. All other states require you to carry liability insurance.
If you drive without insurance, you'll face varying penalties depending on where you live. This could include things like tickets, suspended licenses, vehicle impoundment, SR-22 requirements and even jail time. Your penalty will often be more severe if you're caught driving without insurance more than once.
Many states also require you to show proof of insurance. If you're pulled over and don't have proof of insurance, even if you have a car insurance policy in place, you could get a ticket or other penalties. Those penalties are often less severe than not having insurance at all.
Talk to a Pro
Call to be connected to a local professional
Do You Need to Have Insurance to Buy a Car?
You do need car insurance before you buy a car if you don't already have a policy in place. If you buy a car and drive it off the lot without insurance, you're technically driving without insurance, which is illegal in most states. When you buy from a dealership, they won't typically let you take the car until you have insurance in place.
If you already have an auto insurance policy in place, you typically have a grace period to add a new vehicle. This can vary by state and insurance company, but you usually have at least a few days to add the specific vehicle you purchase. The company will extend coverage to that new vehicle from the time of purchase. However, you should contact your insurance company as soon as possible to add the new car officially.
What's the Least Amount of Insurance You Need to Have?
The least amount of insurance required is determined by your state and can vary significantly. The type of liability insurance required can also vary. For instance, the minimum car insurance requirements in Florida are $10,000 property damage liability per accident and $10,000 personal injury protection.
In Minnesota, the requirements include:
$30,000 bodily injury per person
$60,000 bodily injury per accident
$10,000 property damage per accident
$25,000 uninsured/underinsured motorist coverage per person
$50,000 uninsured/underinsured motorist coverage per accident
$40,000 personal injury protection
Any insurance agent or company providing coverage in your state will know these minimum requirements and ensure your policy meets them. You can always choose higher insurance coverage amounts, but the minimum for your state is the least amount that's required.
What Does That Minimum Insurance Cover?
Minimum insurance requirements typically only include liability insurance, which means the coverage pays for other people's injuries and damage when you cause an accident. The specific types of coverage pay for different things. For instance, bodily injury coverage pays for injuries that people other than you suffer when you're at fault. Property damage pays for damage done to other people's vehicles or other property types.
Some liability coverage does extend to you and your passengers, whether or not you're at fault. Personal injury protection covers the medical expenses of everyone in your vehicle, including you. Uninsured and underinsured coverage pays for injuries and damages sustained by you and your passengers when someone else is at fault, but they don't have adequate coverage.
Only having liability coverage means you typically won't receive any reimbursement or repairs for damage done to your vehicle. That requires you to add collision and comprehensive insurance coverage. Deciding whether to add this coverage often depends on the age and condition of your vehicle. If your car is old and not worth much, the additional cost of comprehensive and collision coverage often isn't worth it.
Elocal Editorial Content is for educational and entertainment purposes only. Editorial Content should not be used as a substitute for advice from a licensed professional in your state reviewing your issue. The opinions, beliefs and viewpoints expressed by the eLocal Editorial Team and other third-party content providers do not necessarily reflect the opinions, beliefs and viewpoints of eLocal or its affiliate companies. Use of eLocal Editorial Content is subject to the
Website Terms and Conditions.
The eLocal Editorial Team operates independently of eLocal USA's marketing and sales decisions.