What Does Motorcycle Insurance Cover?
by Team eLocal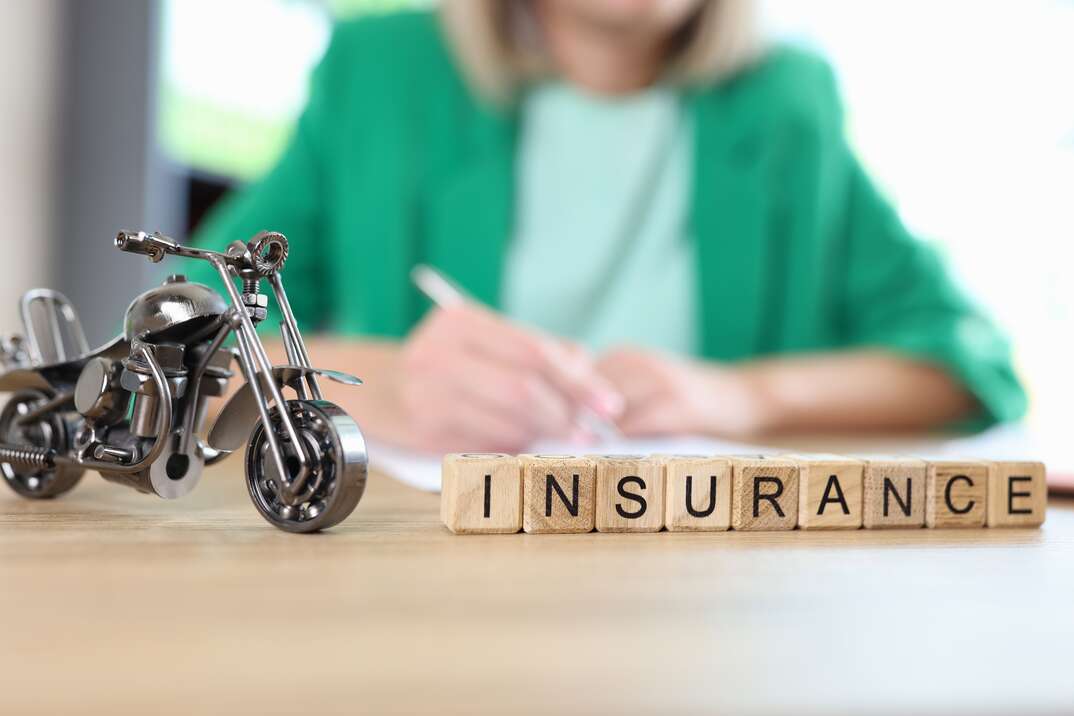 Whether you're a seasoned motorcycle enthusiast or you just bought your first-ever motorbike, purchasing the correct insurance is a must. Motorcycle insurance is a requirement in many states — without it, you could end up in legal hot water and find yourself paying out of pocket in the event of an accident.
Read More Car Insurance Articles
Motorcycle insurance works similarly to auto insurance, but there are several key differences to be aware of. Furthermore, there are several types of motorcycle insurance, which could make choosing the right policy confusing.
What Is Motorcycle Insurance?
Motorcycle insurance can protect you against the loss or damage of your motorcycle, scooter or moped due to an accident, theft or vandalism. It also provides coverage if you cause an accident that injures another person or damages someone else's property.
Most states legally require motorcyclists to purchase a certain amount of liability and collision coverage, although you can insure yourself above the legal minimum. It can be tempting to skip purchasing motorcycle insurance if it isn't mandatory in your state, but that decision could be costly if you're involved in an accident. Without insurance, you may need to cover any losses or medical bills out of pocket.
After purchasing motorcycle insurance, you can claim against your policy if you're liable for someone else's loss or injury or if your vehicle is damaged or stolen. Your insurer will then cover any costs up to the policy limit, minus the deductible.
Talk to a Pro
Call to be connected to a local professional
What Does Motorcycle Insurance Cover?
Motorcycle liability insurance typically covers bodily injury and property damage — the legal minimum in most states. Liability insurance is sometimes known as third-party insurance. The property damage element covers the cost of repairing any damage caused to vehicles or other items, such as fences or signposts. The bodily injury element covers the medical expenses of anyone injured due to actions taken by the insured motorcyclist. However, basic motorcycle insurance doesn't usually cover your own injuries and losses, leaving you potentially vulnerable if you're seriously hurt in a collision.
Some states also require motorcyclists to purchase guest passenger liability insurance. This type of motorcycle insurance covers any injuries to passengers on your motorbike. Motorcycle insurance policies typically include guest passenger liability coverage as standard in states where it's required, but you can also purchase it separately.
Full coverage motorcycle insurance, sometimes called collision and comprehensive insurance, is an alternative to basic motorcycle liability insurance. It offers the same coverage as third-party insurance, and it also covers your own losses if you're involved in an accident.
Many motorcyclists purchase additional coverage to ensure more comprehensive protection. Common types of add-on motorcycle insurance include the following:
Uninsured/underinsured motorist insurance: This insurance add-on covers injuries and damage caused by another motorist without adequate insurance.
Total loss coverage: This type of coverage pays out the market value of your motorbike if it's totaled in an accident.
Carried contents and personal belongings coverage: This add-on covers your personal belongings and equipment if they're damaged or stolen.
Medical payments and personal injury protection: This policy type covers your own medical bills and other losses, such as loss of earnings, if you're injured in an accident.
More Related Articles:
Is Motorcycle Insurance Different From Car Insurance?
Motorcycle insurance and car insurance perform the same primary function — both insurance types protect you if you're liable for an accident. However, there are also several crucial differences. Motorcycle insurance is often significantly more expensive than auto insurance because motorcyclists are far more likely to be involved in crashes.
Another key difference is that car insurance usually covers passengers unless you purchase a bare-bones policy. Motorcycle policies are less likely to include this benefit because motorcycles carry passengers less frequently. Therefore, checking if your policy provides guest passenger liability insurance is essential. If not, it's wise to purchase additional coverage if you ever carry passengers.
Your choice of add-on insurance policies may also depend on whether you're purchasing auto or motorcycle insurance. For example, motorcyclists are more likely to need carried contents and personal belongings insurance than car drivers. Car owners are also less likely to require laid-up insurance — a policy designed to protect vehicles against damage and theft while in storage.
Elocal Editorial Content is for educational and entertainment purposes only. Editorial Content should not be used as a substitute for advice from a licensed professional in your state reviewing your issue. The opinions, beliefs and viewpoints expressed by the eLocal Editorial Team and other third-party content providers do not necessarily reflect the opinions, beliefs and viewpoints of eLocal or its affiliate companies. Use of eLocal Editorial Content is subject to the
Website Terms and Conditions.
The eLocal Editorial Team operates independently of eLocal USA's marketing and sales decisions.