How Much Does Car Insurance Cost?
by Team eLocal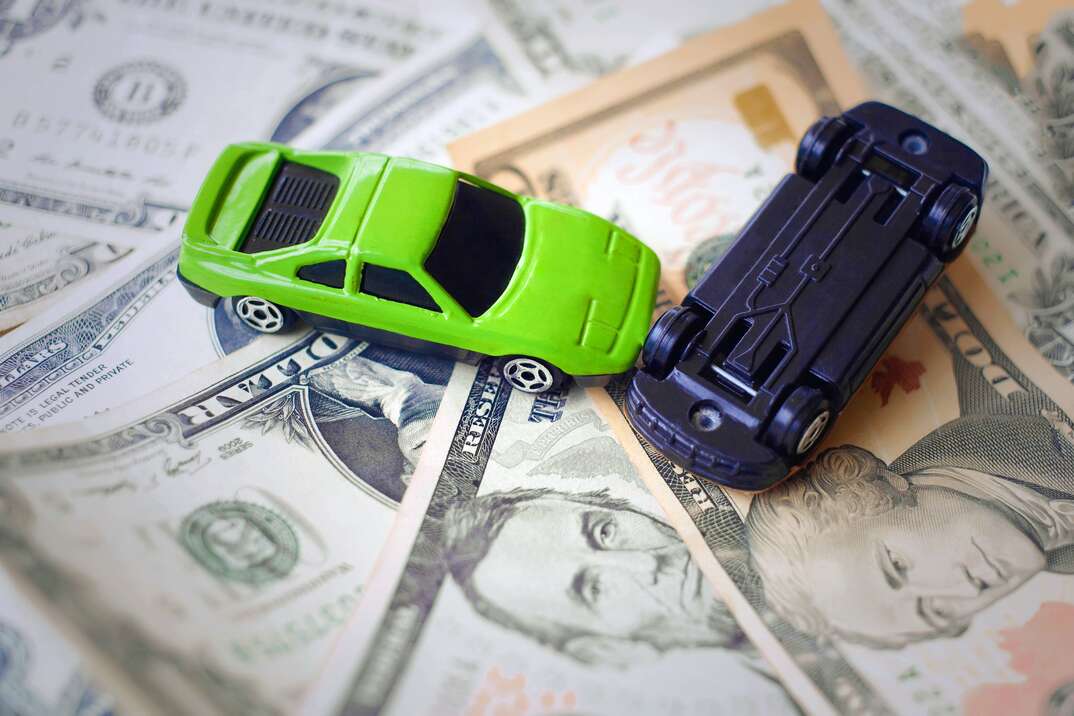 Car insurance is a must for any motorist to ensure you're not personally liable for costs after an accident, and it's a legal requirement in almost every state.
Read More Car Insurance Articles
However, premium calculations are so personal that it can be hard to know whether you're paying a competitive rate. Average car insurance costs don't account for unique circumstances affecting your auto insurance rate, but they can be a good starting point for estimating your expenses.
How Much Does Car Insurance Cost Per Month on Average?
According to Bankrate, car insurance costs around $168 (CAD 229) per month on average for a full coverage policy. However, your monthly premiums depend on multiple factors, including your age, sex, state and even credit rating.
Talk to a Pro
Call to be connected to a local professional
What's the Price Difference Between Different Types of Auto Insurance?
The cost above is for a full coverage policy, but you could pay significantly less for a policy providing the minimum coverage in your state. Each state has its own laws governing how much coverage motorists must have, and these regulations are set out as minimum dollar amounts for bodily injury liability and property damage liability. Many states also require you to have personal injury protection and uninsured/underinsured motorist coverage.
Minimum coverage is significantly cheaper than full coverage, costing around $52 (CAD 71) per month on average. However, your policy won't pay for damage to your car caused by an accident or other non-accident events, such as vandalism or theft.
Is It Cheaper to Pay for Car Insurance Monthly or Yearly?
It's generally cheaper to pay for your car insurance annually, and many companies offer significant discounts when you pay your policy in full. Insurers can also charge a monthly installment fee when you pay in installments, and these fees are unregulated. Therefore, companies are free to set their own rates, so checking how much extra you'll pay is essential.
However, there are sometimes advantages to paying for car insurance monthly. Monthly payments can be easier to budget for, especially if you can't afford to make a large payment at the start of your policy. Paying monthly can also enable you to switch insurers mid-term, which is often impossible or expensive with an annual policy.
More Related Articles:
What Factors Affect the Average Cost of Car Insurance?
Understanding how several factors influence car insurance rates can help you estimate your costs more accurately. The number of accidents and claims in your state can make your premiums more or less expensive than the national average. For example, drivers in Maine pay just $941 (CAD 1,280) per year on average for car insurance, while a similar policy could cost around $3,183 (CAD 4,331) in Florida.
Your age can also affect how much your car insurance costs. Statistically, new and older drivers are most likely to have accidents, so most companies charge higher premiums for young drivers. Your premiums may also increase slightly as you age. For example, the average cost of full coverage for a 20-year-old driver is around $4,319 (CAD 5,876) per year, dropping to around $1,824 (CAD 2,482) by age 60.  Some states prohibit companies from using age as a factor to determine auto insurance premiums, but they may consider your driving experience when setting rates.
Vehicle type can also have a significant impact. Insuring a large vehicle such as an SUV could cost more because it's more likely to cause expensive damage in an accident, and insurance can also be more costly for cars with high-speed maximums. Meanwhile, insuring a car with multiple safety features often costs less than average.
Finally, consider your driving record when estimating the cost of your auto insurance policy. Car insurance is generally cheapest with a clean driving record. DUIs, at-fault accidents and speeding tickets can all increase your premiums, with a DUI conviction adding around $1,887 (CAD 2,567) per year on average. Poor credit can also increase your costs by up to 73%, but some states prevent insurers from charging extra based on a person's credit score.
All CAD conversions are based on the exchange rate on the date of publication.
Elocal Editorial Content is for educational and entertainment purposes only. Editorial Content should not be used as a substitute for advice from a licensed professional in your state reviewing your issue. The opinions, beliefs and viewpoints expressed by the eLocal Editorial Team and other third-party content providers do not necessarily reflect the opinions, beliefs and viewpoints of eLocal or its affiliate companies. Use of eLocal Editorial Content is subject to the
Website Terms and Conditions.
The eLocal Editorial Team operates independently of eLocal USA's marketing and sales decisions.