High Alert: Arlo Launches Security System Featured at CES 2022
by Michael Franco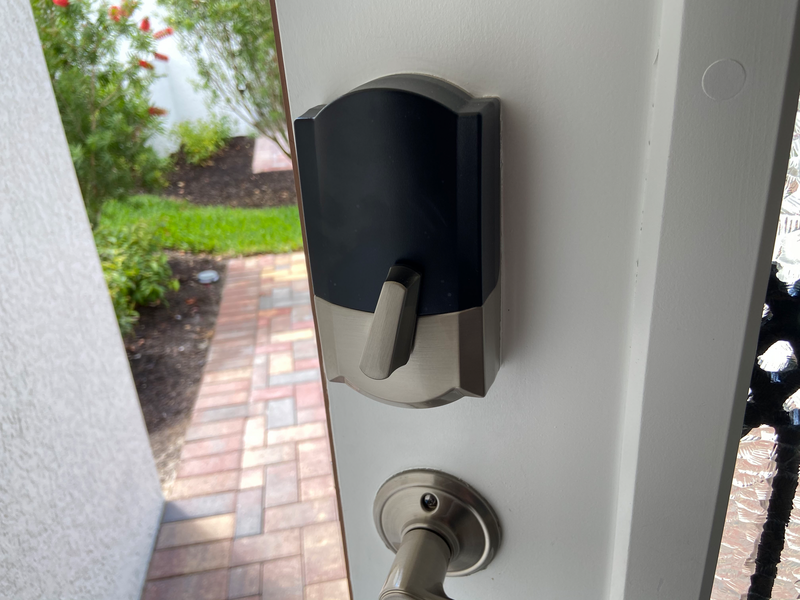 Arlo Technologies has released its one-of-a-kind Arlo Home Security System. Featured at CES 2022 (formerly known as the Consumer Electronics Show), Arlo's newest system features an all-in-one multi-sensor with eight total detection functions. It also boasts several advanced safety features, such as around-the-clock emergency response capabilities, one-touch emergency response and wire-free sensors — all of which can be controlled through the Arlo Secure app.
Read More Home Improvement Articles
The Arlo Home Security System starts at $199 for the "Start Up Bundle," which includes one hub and two sensors. The "Step Up Bundle" is $299 and comes with one hub, five sensors, two window decals and a yard sign.
Features
Named a CES 2022 Innovation Award Honoree for its simplicity and versatility, the new Arlo Home Security System utilizes cutting-edge engineering and design to pack a powerful punch into a compact package. The system's motion-detecting sensors are small and easy to install, with no hardwiring required. They can be placed virtually anywhere — on walls, doors, windows or even under sinks — and can sense everything from door and window openings to water leaks. They can also send alerts about freezing temperatures and notify users of lighting changes. Should your smoke or carbon-monoxide alarms sound, Arlo sensors can immediately alert emergency responders, so you don't have to.
More Related Articles:
Security Monitoring Service
Arlo's Home Security System utilizes its own around-the-clock monitoring subscription service, known as Safe and Secure plans. There's no commitment or contract required, and the cost ranges from $2.99 a month to $19.99 a month, depending on features and the number of cameras used.
According to Arlo, the aim is to help users rest easy, knowing that their home is being kept safe by a security team trained to respond to all manner of emergencies — from attempted home break-ins to medical emergencies and natural disasters. Live security agents are available 24/7 to assist users in the event of a threat, whether homeowners are at home or away. Arlo's emergency response system allows responders to access camera footage if the emergency needs further verification, which helps reduce false alarms and keeps emergency responses swift and effective.
Arlo Secure App
Users can monitor and manage their Arlo Security System through the Arlo Secure app. Through the app, users can adjust settings as needed and keep tabs on their property, whenever and wherever. The one-tap emergency response feature on the app puts emergency support at your literal fingertips, in the palm of your hand.
Safe and Sound
A trusted security system and security monitoring services can do wonders for your peace of mind. For consumers searching for an easy-to-install, technologically advanced security system they can access via app, Arlo's Home Security System is a worthy contender. It's an affordable, award-winning system with highly sensitive sensors and multiple security monitoring packages to help fit your home's specific needs.
This is part of our CES 2023 coverage. Follow along here and on our social media channels:
ProFindr
Fast, Easy and Commitment Free.
Skip the search and get the number for a pro near you texted to your phone.
Talk to a local pro. We connect you to pros who are local and available to work.