What Is Rekeying a Lock?
by Team eLocal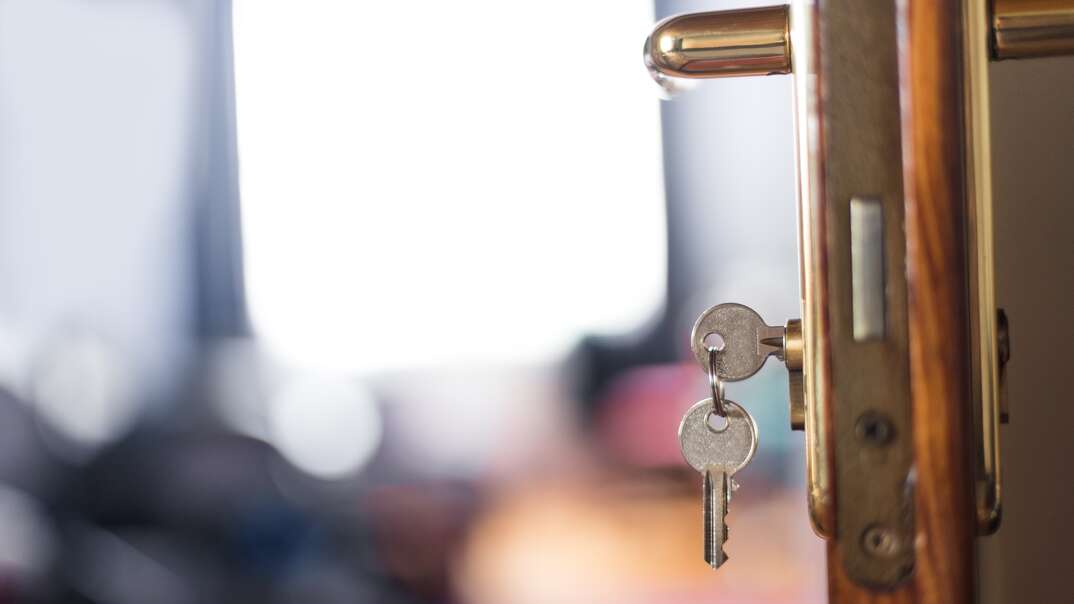 Moving house is an exciting time, but it's essential to change the locks as quickly as possible to stop others from getting inside your house. If you're cringing at the costs of having a professional locksmith replace every lock in the house, rekeying the locks could be a more affordable alternative.
What Is Rekeying a Lock?
Rekeying a lock is an alternative to replacing the locks. The process alters the lock mechanism to accept a new key. Rekeying your locks could be a good option if you have multiple locks of the same type and want to use a single key for all of them.
When you rekey a lock, it will no longer accept the old key. Therefore, you can also rekey a lock when you move house or misplace a spare key to prevent unauthorized access to your home.
How Is Rekeying Done?
Rekeying a lock involves changing the position of the key pins and levers inside the lock so that it fits a new key. A locksmith can remove the pins from the key plug and replace them with new ones that match the grooves in your new door key.
Rekeying is only a suitable option if you have an existing key and the lock is in good condition. Otherwise, you'll need to replace the entire lock mechanism.
Can You Rekey a Lock Yourself or Do You Need to Hire a Locksmith?
You can rekey your locks yourself by purchasing a rekeying kit that matches your lock type and brand. The kit will include several identical copies of your new key and a set of replacement lock pins to match.
However, rekeying a lock requires tools that you might not have on hand, and it may be more expensive to purchase the tools than hire a professional locksmith to do the job. Alternatively, you could consider replacing the lock yourself instead of having it rekeyed.
Elocal Editorial Content is for educational and entertainment purposes only. Editorial Content should not be used as a substitute for advice from a licensed professional in your state reviewing your issue. Systems, equipment, issues and circumstances vary. Follow the manufacturer's safety precautions. The opinions, beliefs and viewpoints expressed by the eLocal Editorial Team and other third-party content providers do not necessarily reflect the opinions, beliefs and viewpoints of eLocal or its affiliate companies. Use of the Blog is subject to the
Website Terms and Conditions.
The eLocal Editorial Team operates independently of eLocal USA's marketing and sales decisions.