6 Things You Can Do to Make Your Home More Secure
by Team eLocal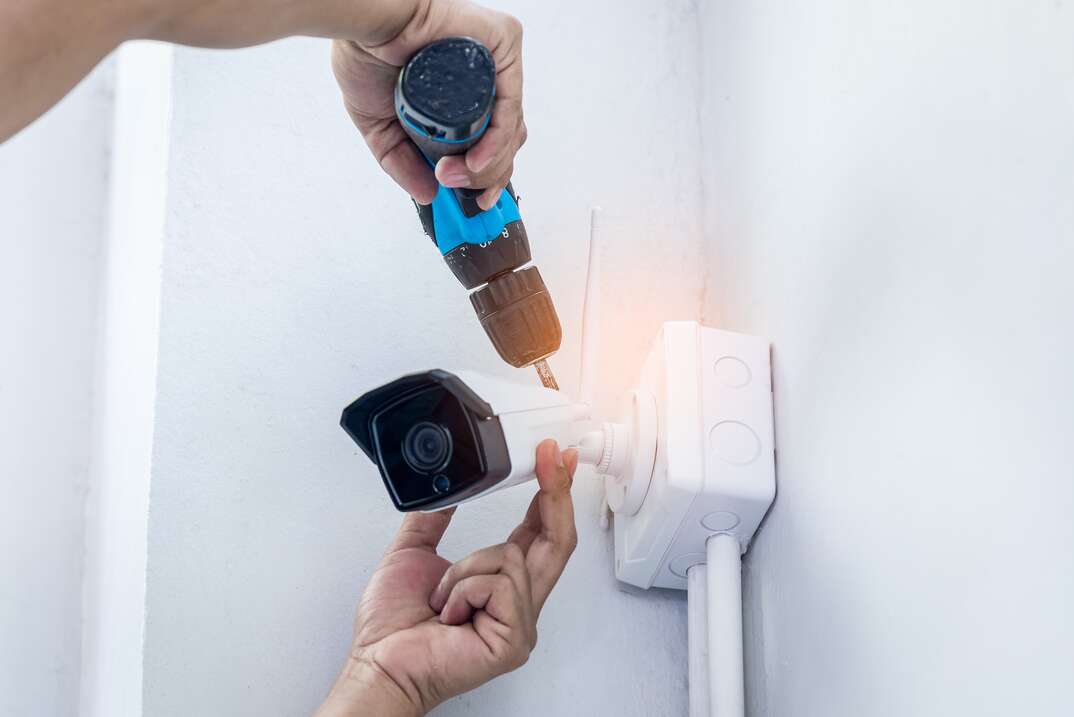 According to the most recent data from the FBI, over a million burglaries occur in the USA every year.
While this statistic makes for sobering reading, there are things you can do to protect your home and avoid falling victim to a home invasion.
How Can You Protect Your Home Against Burglars and Break-Ins?
Knowing how to secure your home can provide peace of mind and reduce the risk of a break-in. Use the following home security tips to deter burglars and make your home harder to access.
1. Lock Up
While it may seem like stating the obvious, the simplest thing you can do to secure your home is to keep your doors and windows locked. According to research by The Zebra, only 55.7% of women and 44.3% of men keep their front doors locked while at home, even though that's how 34% of burglars get inside. While you may think that your presence alone is enough to deter burglars, that isn't necessarily the case — around 28% of break-ins happen while someone is home.
However, keeping every entry point to your home locked can be easier said than done. Keeping your home ventilated is essential for avoiding dampness and mold issues, but there are ways to allow air into your home without inviting burglars inside. If possible, only open windows that are inaccessible from outside or install a secondary locking point. A secondary locking point allows you to open the window slightly and lock it in position to prevent an intruder from opening it further. Alternatively, you could consider installing a window grille. Window grilles are decorative and look less "prison-like" than window bars, but they're just as effective at keeping burglars out.
2. Install a Home Security System
Statistically, you're around 300% more likely to experience a home break-in if you don't have a home security system, according to Alarms.org. If you're on a budget, fitting alarms to your windows and doors that sound when they're forced open can help halt a burglary in progress. However, more complex systems include cameras and motion detectors, and they can even call emergency services when they detect an intruder.
Many home security companies provide homeowners with stickers or signs to place on their lawns or windows. These signs can be effective deterrents. However, fake security signs are less likely to work unless you also install a security system, as many burglars can distinguish genuine signs from generic ones purchased online.
3. Reinforce Your Deadbolt
Deadbolts are harder to pick than standard locks, but that doesn't mean they're burglar-proof. Fortunately, you can purchase deadbolt covers online or from your local DIY store. These covers add an extra layer of protection to your deadbolt to stop an intruder from turning the bolt and opening the door.
More Related Articles:
4. Burglar-Proof Glass Entry-Points
Windows are a less common entry point than doors, but around 23% of burglars break in via a window. Sometimes, that means smashing the glass, so reinforcing your windows can help protect your home. Installing shatterproof glass is the most effective way to strengthen your windows, but it comes at a cost.
Alternatively, you could stick window security film on the inside of your windows. These thick polyester or PET-based films work similarly to shatterproof glass by preventing your window from shattering, and you can also purchase frosted versions to prevent burglars from seeing inside.
5. Think Twice Before Posting on Social Media
In an ideal world, you'd be able to trust everyone with access to your social media profiles. However, around 65% of the victims of violent burglaries know their intruders, so posting information that's advantageous to a would-be thief is unwise. Avoid posting photos with your address or house number visible, and think twice about announcing an upcoming trip online. It's also worth keeping any valuable purchases or financial windfalls off social media.
6. Install Motion-Detecting Lights
As the name suggests, motion-detecting lights switch on when the integrated sensor detects movement around your house. These lights could deter a burglar from trying to enter your home by making them visible from the street, and they could also alarm an intruder enough for them to abort their break-in attempt.
The best location for lights depends on your property's layout, and you may need to think like a burglar to determine the right spots. Place lights around potential entry points, such as the front and back doors. Dark spaces where an intruder could hide, such as tucked-away areas below windows or at the back of your yard, could also be worth considering.
Elocal Editorial Content is for educational and entertainment purposes only. Editorial Content should not be used as a substitute for advice from a licensed professional in your state reviewing your issue. Systems, equipment, issues and circumstances vary. Follow the manufacturer's safety precautions. The opinions, beliefs and viewpoints expressed by the eLocal Editorial Team and other third-party content providers do not necessarily reflect the opinions, beliefs and viewpoints of eLocal or its affiliate companies. Use of the Blog is subject to the
Website Terms and Conditions.
The eLocal Editorial Team operates independently of eLocal USA's marketing and sales decisions.