How Much Does It Cost to Call an Emergency Locksmith?
by Team eLocal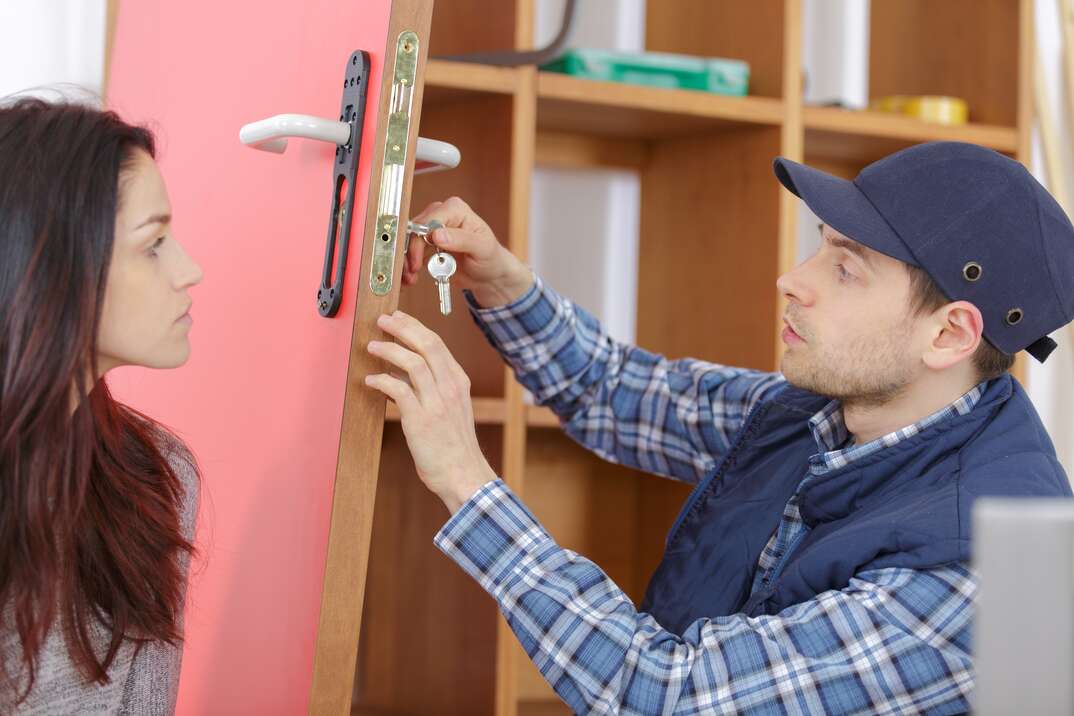 Whether you're simply forgetful and can't remember where you left your keys, or your key broke inside your lock when you tried to open it, you may not have the time to wait around for a locksmith.
Read More Home Improvement Articles
An emergency locksmith is on call whenever you need them. But because they're available 24/7, you should expect to pay more for their services.
What Services Does an Emergency Locksmith or 24-Hour Locksmith Provide?
Emergency locksmiths can help with car locks, door locks and replacement keys. When you're stuck outside your home or car due to losing your keys, your locks freezing or a key breaking inside your lock, 24-hour locksmiths are available day or night to help. A 24-hour lockout service is useful when you don't have the time or ability to wait for a traditional locksmith to change your locks or create a replacement key for you.
An emergency locksmith can:
Help you open a lock that's broken or missing a key
Install new locks at your home or in your car
Create duplicate keys for you
When Should You Call an Emergency Locksmith?
There are many situations where you may require the services of a 24-hour locksmith. Some common reasons people call them include:
They lost their keys and need access to their home or car right away.
Someone attempted to break into their home, and they need the locks changed quickly for added security.
Their key broke inside the lock and won't come out.
They're stranded because they can't get their car door open or the ignition to start with the key.
They've locked their keys inside their car while it's still running.
More Related Articles:
How Much More Does It Cost to Hire an Emergency Locksmith Compared to a Normal Locksmith?
The amount you'll pay for locksmith services depends on whether you're working with your insurance company, how quickly you need service and the work you need done. If you need a locksmith to unlock your vehicle, you can expect to pay about $45 to $60, but you could pay up to $150 to replace the lock and key.
If you need a new car key, you could pay as much as $100 for a state-of-the-art laser cut key. This is in addition to having the locksmith replace the old lock for you.
Expect to pay around $35 if you need a locksmith to help you gain entry into your home, and it will cost you $165 to replace the lock. You can install biometric locks and other high-tech security locks for much more, depending on what you need.
Using 24-hour lockout services costs more because the locksmiths are on call at all hours of the day and night. In most cases, expect to add about $200 to your bill when using an emergency locksmith. Be wary if you're quoted more than this.
How to Save Money on Emergency Locksmith Services
If you have auto insurance or a roadside assistance plan, you can usually call them first to see if these services are covered. If so, your provider will let you know which locksmiths they recommend and give you phone numbers to call. Other ways to get into your locked vehicle include using a coat hanger or slim jim.
If you've locked yourself outside your home, consider whether there are other ways to gain entry without calling a locksmith. You could get inside through a window or back door that isn't locked. Keep in mind that all these solutions have risks, and hiring a locksmith is the only way to solve the problem without the possibility of damaging your car or home.
Elocal Editorial Content is for educational and entertainment purposes only. Editorial Content should not be used as a substitute for advice from a licensed professional in your state reviewing your issue. Systems, equipment, issues and circumstances vary. Follow the manufacturer's safety precautions. The opinions, beliefs and viewpoints expressed by the eLocal Editorial Team and other third-party content providers do not necessarily reflect the opinions, beliefs and viewpoints of eLocal or its affiliate companies. Use of the Blog is subject to the
Website Terms and Conditions.
The eLocal Editorial Team operates independently of eLocal USA's marketing and sales decisions.