4 Alternatives to COBRA Insurance
by Team eLocal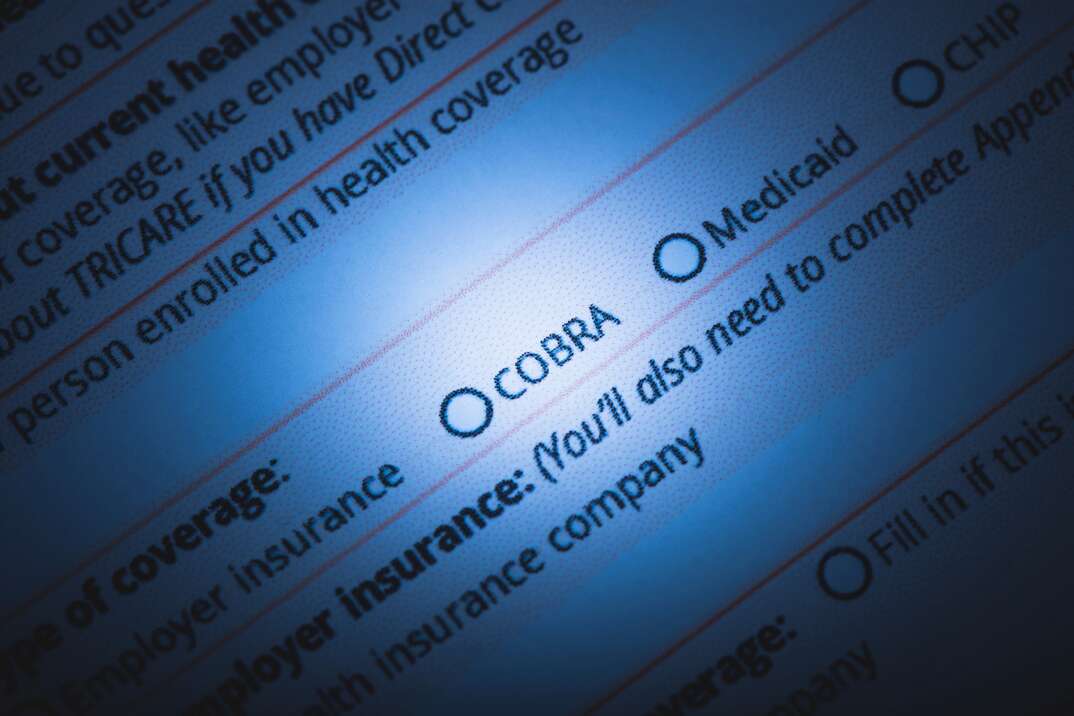 COBRA insurance is a way you can keep your employer-sponsored health insurance after you leave the company or otherwise lose your eligibility status. However, it's often an expensive option. You're usually responsible for the entire premium with no help from your employer.
However, going without health insurance isn't a viable option for many people, either. Look at alternatives to COBRA to ensure you have healthcare coverage while you're out of work.
No COBRA: What Are Your Other Options for Healthcare Coverage?
COBRA offers you a continuation in coverage for up to 18 or 36 months, depending on the qualifying event. This gives you time to find a new job with insurance coverage. It can also cover the gap if you have to wait for your insurance to start with a new company. If the cost is too much for your budget, the following alternatives are an option.
1. Spouse's or Parent's Plan
If you're married, review your spouse's benefits to see if they have health insurance plans available to them. Normally, you can only join the plan during the open enrollment period, which usually happens toward the end of the year. However, losing your coverage elsewhere qualifies you to enroll outside of that time.
If you were on a parent's insurance plan and lost your eligibility, you might be able to go onto the other parent's insurance plan. The same idea applies. Since you lost your coverage elsewhere, you qualify for a special enrollment period as long as you're eligible on the other parent's plan.
2. Health Insurance Marketplace Plan
Like a plan through your spouse's employer, the health insurance plans through the Health Insurance Marketplace allow for special enrollment periods if you lose your current coverage. The available plans vary depending on your state, but you typically have several options to choose from. Choosing a high-deductible plan through the marketplace might result in a lower premium than you would pay with COBRA insurance.
3. Short-Term Plans
Short-term health insurance plans are typically available for about a year. They have quick application processes, so you can get covered fast if your coverage has already ended. They're usually much more affordable than other health insurance options. However, the coverage is also more limited, and these plans typically don't cover pre-existing conditions. They often don't meet the Affordable Care Act rules. Because of these limitations, they're best as temporary options until you can get more robust coverage.
4. Medicaid or CHIP
If your income is low, you might qualify for Medicaid coverage — or your kids might qualify for the Children's Health Insurance Program (CHIP). They're both state-administered programs, and the eligibility requirements can vary by state. If you think you might qualify, explore the application processes in your state.
More Related Articles:
Talk to a Pro
Call to be connected to a local professional
Which Option Is Right for Me?
The best option can vary based on your situation. If your budget allows, COBRA insurance lets you maintain the coverage you have, which can prevent an interruption in ongoing treatments. It also typically offers some of the best coverage compared to the alternatives. If it's not an option financially, look at the factors for your situation, including:
Budget: Look at how much you can comfortably afford so you can best evaluate options when you get quotes. Consider the higher costs of deductibles and copays you might have if you choose an alternative to COBRA.
Health needs: Think about how often you get sick or need treatments. If you have a lot of medical needs, having a more robust plan can be beneficial — even if the premiums are higher.
Pre-existing conditions: Plans through the marketplace don't exclude pre-existing conditions, but some alternatives, such as short-term plans, might exclude them. Review the terms before choosing an alternative if you have an existing health condition.
Length of time: Estimate how long you'll need the alternative coverage. If you've already started a new job and just need to get through a short waiting period before insurance coverage starts, you might decide on an inexpensive short-term plan to cover the gaps. Or you might decide that paying for one month of COBRA insurance is in the budget since it won't be a long-term expense.
Preferred coverage: Consider which coverage types and features are important to you. If you like to have low copays, you might prefer to pay a little extra for COBRA. If you're fine with minimal coverage in the interest of saving money, a short-term insurance plan might be best for you.
Every situation is different, but it's important to have the coverage you need. Without adequate health insurance, you might ignore health issues or delay getting treatment to avoid expensive bills. If you have a medical emergency, you could face major medical debt. Finding a solution that works for you can help protect your finances.
Elocal Editorial Content is for educational and entertainment purposes only. Editorial Content should not be used as a substitute for advice from a licensed professional in your state reviewing your issue. The opinions, beliefs and viewpoints expressed by the eLocal Editorial Team and other third-party content providers do not necessarily reflect the opinions, beliefs and viewpoints of eLocal or its affiliate companies. Use of eLocal Editorial Content is subject to the
Website Terms and Conditions.
The eLocal Editorial Team operates independently of eLocal USA's marketing and sales decisions.