The 411 on 911: Everything You Need to Know About Calling an Ambulance
by Team eLocal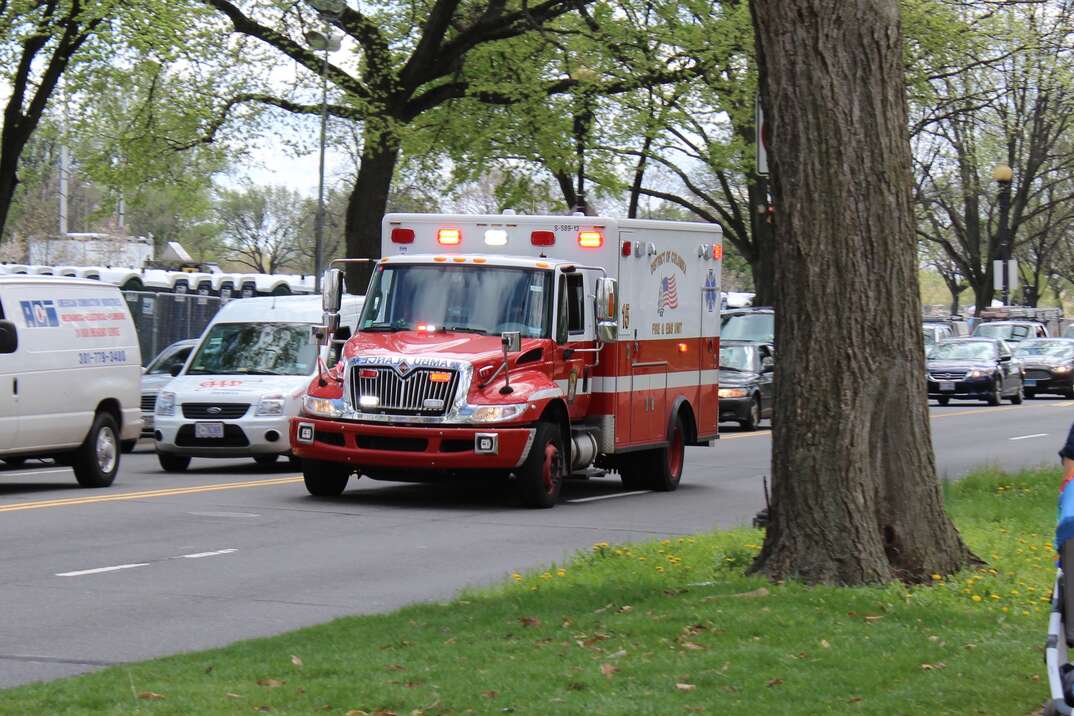 The 9-1-1 Association estimates that there are 240 million emergency calls made in the U.S. each year. Although there isn't any data regarding how many of these calls request an ambulance, the Centers for Disease Control reports that there are more than 130 million emergency department visits annually. This means a large portion of the population needs emergency medical care each year.
But if you haven't called 911 before, you may not know what to expect. Knowing what will happen when you call an ambulance can help you prepare for an emergency and ensure you get the help you need.
Do I Need to Call an Ambulance?
The American College of Emergency Physicians has guidelines that can help you decide when to call an ambulance. An ambulance should be called when:
A person's condition appears life-threatening
The condition could become life-threatening on the way to the hospital
Moving the person could cause further harm
The person needs the skills or equipment of an ambulance officer
Driving to the hospital would cause a significant delay
To know if a condition is life-threatening, look for signs the person is experiencing:
Seizures
Heart attack or stroke symptoms
Unconsciousness
Difficulty breathing
Severe burns
Uncontrollable bleeding
The best advice is: when in doubt, call an ambulance.
Talk to a Pro
Call to be connected to a local professional
What Happens After I Call for an Ambulance?
The 911 operator will dispatch an ambulance, often while you're still talking to them. They can also help you assess the situation and give advice on possible emergency actions, such as providing CPR.
If you can, get ready for the ambulance's arrival. Have medical and allergy information handy to provide to the ambulance medics. Make sure they can get in by opening the door or letting them know where your spare key is. If there are pets in the house, shut them away.
Ambulances are dispatched with two caregivers, often a paramedic and an emergency medical technician (EMT). Paramedics have a higher level of training and can perform more complex medical procedures. The medics assess the health of the patient and offer emergency medical care. However, this care is limited. The best care they can provide is getting you to the hospital quickly.
Depending on the situation, additional help may also be dispatched. For example, when there's a car accident, police and firefighters may get sent to help direct traffic and free trapped patients.
Do I Get to Choose What Hospital I Go to?
EMTs and paramedics try to be accommodating; however, it's not always possible to take you to your choice of hospital. Some ambulances only deliver to certain hospitals. They may also be sent to specific emergency rooms if one is particularly crowded. Let your family know your hospital preference, so they can tell EMTs if you're not able to.
More Related Articles:
What If the Hospital I'm Taken to Doesn't Accept My Insurance?
If the hospital you're taken to doesn't accept your insurance, it's known as out-of-network emergency care. The Affordable Care Act states that all ACA-compliant plans must include emergency care that isn't limited to in-network providers. It goes on to state that if you receive emergency treatment from an out-of-network provider, any copays must match your in-network rate.
Despite this, if you get treatment that isn't considered an emergency, the hospital may charge you the balance between what they charge and what your insurance company pays. This is called "balance billing."
How Much Does the Ambulance Ride Itself Cost?
In 2020, the average cost of an ambulance ride in the U.S. was $1,277 before insurance. However, costs can differ widely, depending on your location, the services provided, mileage and whether it's a private or public ambulance. The amount you pay depends on your insurance status and plan. However, the average cost to patients after insurance is $450.
Can You Call an Ambulance for a Nonemergency Ride?
It's possible to get a scheduled, nonemergency ambulance ride to take you between healthcare facilities or to and from appointments. This type of transport is designed for people who need personalized health monitoring while traveling. You should check costs and whether the service is covered before booking a ride. Keep in mind that you may need to get a doctor's authorization or prior approval from your insurance company. Although ambulances do their best to honor scheduled appointments, emergencies have priority.
Elocal Editorial Content is for educational and entertainment purposes only. Editorial Content should not be used as a substitute for advice from a licensed professional in your state reviewing your issue. The opinions, beliefs and viewpoints expressed by the eLocal Editorial Team and other third-party content providers do not necessarily reflect the opinions, beliefs and viewpoints of eLocal or its affiliate companies. Use of eLocal Editorial Content is subject to the
Website Terms and Conditions.
The eLocal Editorial Team operates independently of eLocal USA's marketing and sales decisions.