What Do You Do After a House Fire?
by Team eLocal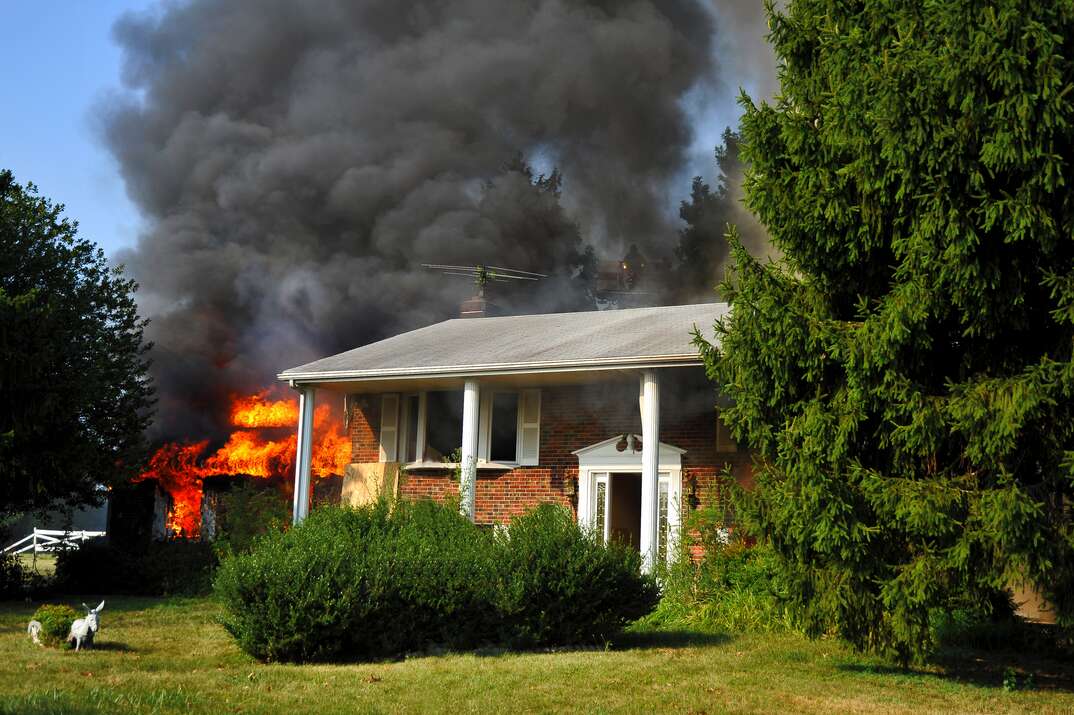 If you've just experienced a fire in your home, you're likely going through a stressful time. Unfortunately, the issues that stem from a house fire can extend well beyond the incident, including insurance claims, cleanup, recovering possessions and finding a new place to live.
Read More Home Improvement Articles
Getting your home back in order after a house fire doesn't have to be completely overwhelming. Following these simple steps will help you handle the whole situation quickly and easily.
Get Your Family to Safety
Safety first: In the event of a house fire, immediately get any people or animals who were exposed to the fire checked out by an expert medical professional. Once you make sure no one's health has been harmed, let loved ones who don't live with you know that you're OK.
Then, you need to find a safe place to stay. Even a very small fire can make your home uninhabitable for some time due to smoke damage. If you need help after a house fire and have no insurance, contact a local disaster relief organization such as the Red Cross. They can help you find safe temporary housing.
Talk to a Pro
Call to be connected to a local professional
Contact Your Homeowners Insurance Company
Starting a claim as soon as possible makes it easier to address the aftermath of the fire. Your insurance company can recommend contractors or give you funds to cover living expenses while you wait for repairs. Make sure to save all receipts so that you can give them to the insurance company later. Your insurer will assign an agent to your claim who can walk you through future steps.
Make Your Home More Secure
After all the stress of a fire, it's tempting to just walk away from the property and not think about it for a few days. However, this can just cause more damage to your home. Take steps to protect the house from precipitation, high winds and trespassers. You may need to board up windows, tie tarps over the roof or post "No Trespassing" signs around the property.
Request a Copy of the Fire Report
The fire report is an important part of assessing the damage and making your insurance claim. You will usually need to make a formal request to obtain this. You can do this by calling your fire department or fire marshal. They may not publish a full report until they find the cause of the fire, but it's a good idea to ask about it as soon as possible.

More Related Articles:
Organize Your Finances
Even if you have great insurance coverage, a fire can cause financial stress. Try to stay on top of things, because a skipped mortgage payment or lost credit card can lead to more hassles. Make a careful note of all expenses and plan a budget for making payments. If necessary, contact your bank and credit card companies to request new cards and other important documents.
Make an Inventory of Your Possessions
Once it's safe to visit the property again, you can examine your possessions. Create an inventory of your items, and store undamaged pieces in a safe place. Carefully document all damaged items. Take pictures of the damage, find photos of the original, undamaged items and try to find receipts for each piece. This documentation is very helpful when dealing with the insurance company.
Repair, Rebuild or Move On
After dealing with all the immediate issues, it's time to start thinking about your long-term plans. How long after a fire can you move back in? This will depend on the extent of the damage. Depending on the situation, you might need to do odor remediation, water and fire damage restoration or replace a few walls. In severe cases, though, you'll have to rebuild the house. Some homeowners are ready to leap into renovations, while others may prefer to find another place to live. Try to think carefully and find the right option for your needs.
Elocal Editorial Content is for educational and entertainment purposes only. Editorial Content should not be used as a substitute for advice from a licensed professional in your state reviewing your issue. Systems, equipment, issues and circumstances vary. Follow the manufacturer's safety precautions. The opinions, beliefs and viewpoints expressed by the eLocal Editorial Team and other third-party content providers do not necessarily reflect the opinions, beliefs and viewpoints of eLocal or its affiliate companies. Use of the Blog is subject to the
Website Terms and Conditions.
The eLocal Editorial Team operates independently of eLocal USA's marketing and sales decisions.