5 Things to Look For When You're Hiring an Electrician
by Team eLocal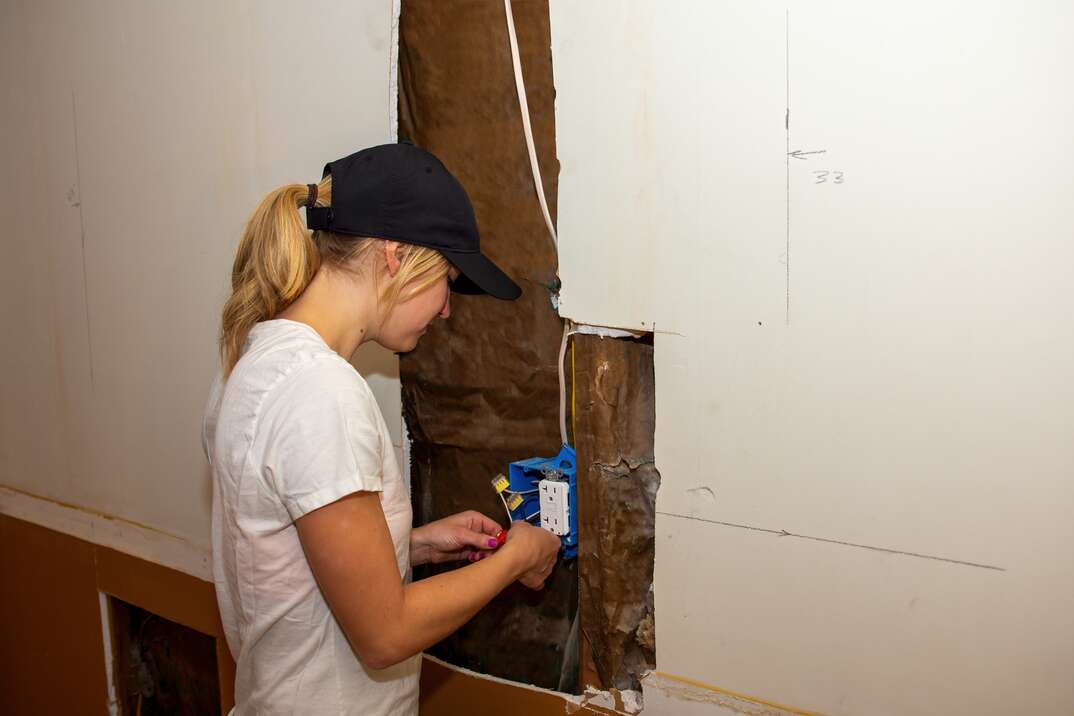 Your home's electrical system is arguably its most important, so hiring a competent electrician for electrical work around the home is imperative. And make no mistake: As a homeowner, you will definitely run across jobs where you need the experienced help of an electrician.
Electrical jobs that are beyond the scope of the average homeowner crop up all the time. Never settle for less than a professional when it comes to electrical work; the very safety of your home and family depends upon it.
What Should You Look for When You Hire an Electrician?
Having confidence in the work that an electrician performs for you is important. Improper wiring can cause costly damage to your home and lead to unsafe conditions — from fried electrical wires to fires.
When you're ready to hire an electrician, check that the candidates have these five things:
1. Trustworthy Credentials
The electrician you choose should be licensed and have credentials that demonstrate a high level of competency in the work they perform. The electrician should be up to date in regards to local and state electrical codes, and they should know the steps necessary to obtain work permits.
2. Their Own Insurance
Working with electricity is a dangerous profession, and although most jobs go off without a hitch, accidents do occur. A true professional will have prepared for that possibility with an adequate amount of insurance.
3. A Professional Website
Go with an electrician who has a professional-looking website that you can peruse to get a feel for their experience. The electrician's website should also showcase the individual's or company's licenses and other credentials or certifications.
4. Reviews From Satisfied Clients
Reviews are king when it comes to contractors such as electricians. Check out sites such as Yelp to find reviews for the electrician you are considering. Pay special attention to comments about the electrician's work quality, timeliness and reliability. Word of mouth is the best advertisement for a quality electrician and can warn potential clients about electricians to avoid.
5. An Hourly Rate You Can Afford
Many factors go into determining how much an electrician charges for the work they perform. The geographic location in which you live, the number of years the electrician has been on the job and the scope of the project all come into play.
Talk to a Pro
Call to be connected to a local professional
Do You Need a Master Electrician for Your Job?
Not all electricians have earned the right to call themselves master electricians, but if your job requires the electrician to perform complex electrical work, you might consider hiring one. A master electrician is one who has been well tested and displays a wide-ranging depth of knowledge regarding electrical theory, electrical systems and safety codes.
When you hire a master electrician, you may end up saving money in the long run over hiring someone with less knowledge and experience, because the master electrician is more apt to do the job right the first time. Moreover, master electricians are better trained to fix complicated electrical issues.
Still, a journeyman electrician often has the skills and experience needed to handle smaller electrical jobs. A journeyman electrician is a master electrician in training and can be trusted with many electrical tasks.
How Much Does It Cost to Hire an Electrician?
According to Forbes, electricians charge between $50 and $100 per hour for their work. In addition, you may be charged overhead costs, travel fees, after-hours fees and the cost of materials that are needed for your electrical job, such as wiring, circuit breakers and outlets.
Factors like the type of job and how complicated the work is have the most influence on the cost of an electrical job. For instance, a home inspection can run from $200 to $500, but changing out an outlet might cost as much as $225. Upgrading an electrical panel runs from $550 to $2,000.
The Bottom Line
Knowing how to hire an electrician and — perhaps more importantly — how to hire a qualified electrician is an important skill to learn as a homeowner. Once you find an electrician that checks all the boxes for quality, affordability, reliability and professionalism, you can keep them on speed dial for future problems that crop up.
Elocal Editorial Content is for educational and entertainment purposes only. Editorial Content should not be used as a substitute for advice from a licensed professional in your state reviewing your issue. Systems, equipment, issues and circumstances vary. Follow the manufacturer's safety precautions. The opinions, beliefs and viewpoints expressed by the eLocal Editorial Team and other third-party content providers do not necessarily reflect the opinions, beliefs and viewpoints of eLocal or its affiliate companies. Use of the Blog is subject to the
Website Terms and Conditions.
The eLocal Editorial Team operates independently of eLocal USA's marketing and sales decisions.