Gut Check! How to Check Your Gutters for Damage
by Michael Franco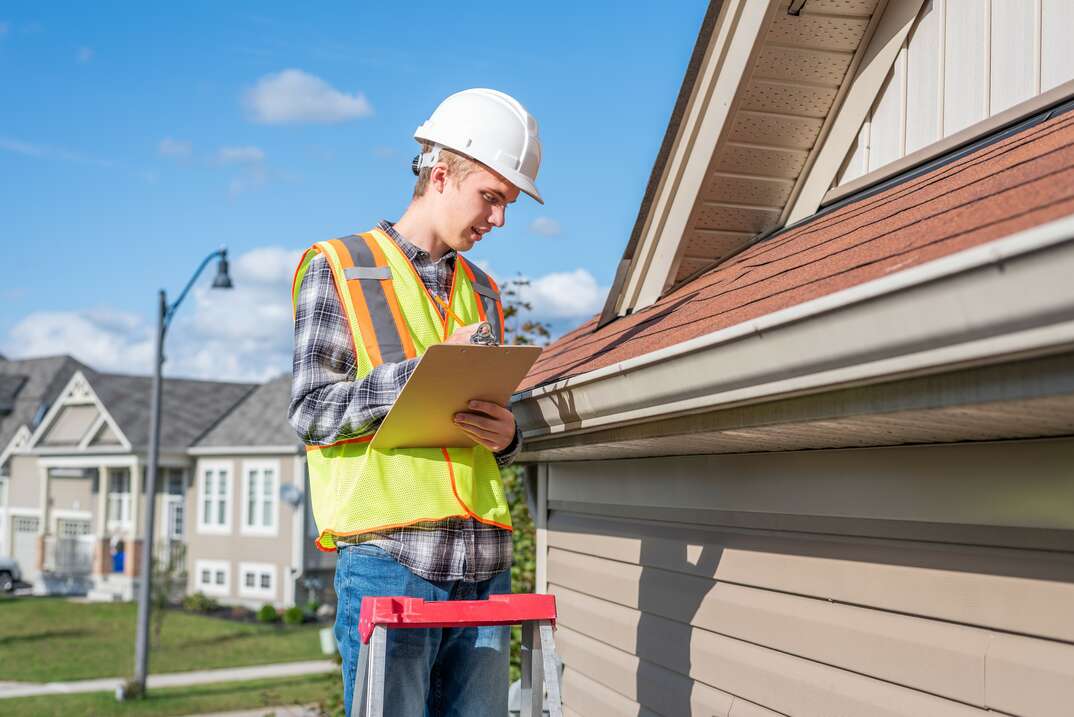 Gutters play a crucial role in protecting your home from water damage, but they're often overlooked until a problem arises.
Read More Home Improvement Articles
Regular gutter inspections are essential to maintain their functionality and prevent potential issues that can lead to costly repairs.
How Often Should You Inspect Gutters for Damage?
Gutter inspections are not a one-size-fits-all endeavor. The frequency at which you should inspect your gutters depends on several factors, including your location, climate, the surrounding environment and the type of foliage near your home.
Seasonal Inspections
As a general guideline, it's recommended to inspect your gutters at least twice a year – once in the fall and once in the spring. These are the times when trees shed leaves, blossoms and debris, which can quickly accumulate and clog your gutters.
After Heavy Storms
It's advisable to inspect your gutters after severe weather events, especially if your area experiences heavy rainfall, wind or hail. Extreme weather conditions can lead to clogs, loosened fasteners and damage to the gutter system.
Quarterly Inspections
If your property is surrounded by tall trees with overhanging branches, more frequent inspections may be necessary. Quarterly checks can help ensure that your gutters are clear of interference, remain free of debris and are functioning as intended.
Talk to a Pro
Call to be connected to a local professional
Signs of Gutter Damage to Look Out For
During your gutter inspections, keep an eye out for these key indicators of damage that may require attention:
Clogs and Blockages
Debris, such as leaves, twigs and dirt, can accumulate in your gutters over time, leading to clogs that prevent proper water drainage. If you notice standing water or overflowing gutters during rainfall, it's a sign of a clog.
Sagging Gutters
Gutters that are sagging indicate that they might be filled with heavy debris or experiencing structural issues. Sagging gutters can't effectively direct water away from your home, potentially causing water damage to the roof and foundation.
Peeling Paint or Rust
If there are any areas of paint or rust on your gutters, it could be a sign that water is not properly draining and is causing damage to the material. Rust can weaken the gutters, making them susceptible to leaks and cracks.
Water Stains
Water stains on the exterior walls beneath your gutters are indicative of overflowing water that's not being properly channeled away from your home. Over time, these stains can lead to more serious water damage and mold growth.
Separated or Leaking Joints
Inspect the joints and seams of your gutters for signs of separation or leakage. Leaking seams can damage the fascia boards, which support the gutter system, and can also lead to erosion around the foundation.
Loose or Missing Fasteners
Check the fasteners, such as screws and brackets, that hold your gutters in place. Loose or missing fasteners can cause sections of the gutter to detach and hang precariously.
Gutter Detachment
If you notice that the gutters are pulling away from the roofline, it's a clear sign that the gutter system is not securely attached. This can lead to further damage to both the gutters and the roof.
Cracks or Holes
Inspect the gutters for any visible cracks, holes or rusted spots. These openings can lead to water leakage, compromising the effectiveness of your gutter system.
More Related Articles:
5 Benefits of Timely Gutter Maintenance
Regular gutter inspections and maintenance offer numerous benefits that extend beyond preventing immediate damage.
Preventing Water Damage
By making sure that your gutters are clear of debris and properly functioning, you prevent water from overflowing and causing damage to your roof, siding, foundation and landscaping.
Extending Gutter Lifespan
Regular inspections and maintenance can extend the lifespan of your gutters, saving you the cost of premature replacement.
Protecting Landscaping and Foundations
Well-maintained gutters channel water away from your landscaping, preventing soil erosion and foundation problems.
Avoiding Mold Growth
Proper water drainage reduces the risk of excess moisture buildup, which can lead to mold and mildew growth in and around your home.
Preserving Home Aesthetics
Well-maintained gutters contribute to your home's curb appeal by preventing unsightly stains, rust and damage to the exterior.
An Ounce of Prevention…
In short, regular gutter inspections are a vital aspect of home maintenance that can save you money, prevent water damage, and preserve the integrity of your property. By scheduling inspections based on your location and environmental factors, you can identify potential issues early and take proactive steps to address them. Remember, a little preventive maintenance goes a long way in ensuring the health of your home and its surrounding environment.
Elocal Editorial Content is for educational and entertainment purposes only. Editorial Content should not be used as a substitute for advice from a licensed professional in your state reviewing your issue. Systems, equipment, issues and circumstances vary. Follow the manufacturer's safety precautions. The opinions, beliefs and viewpoints expressed by the eLocal Editorial Team and other third-party content providers do not necessarily reflect the opinions, beliefs and viewpoints of eLocal or its affiliate companies. Use of the Blog is subject to the
Website Terms and Conditions.
The eLocal Editorial Team operates independently of eLocal USA's marketing and sales decisions.