How Much Does a Spanish Tile Roof Cost?
by Team eLocal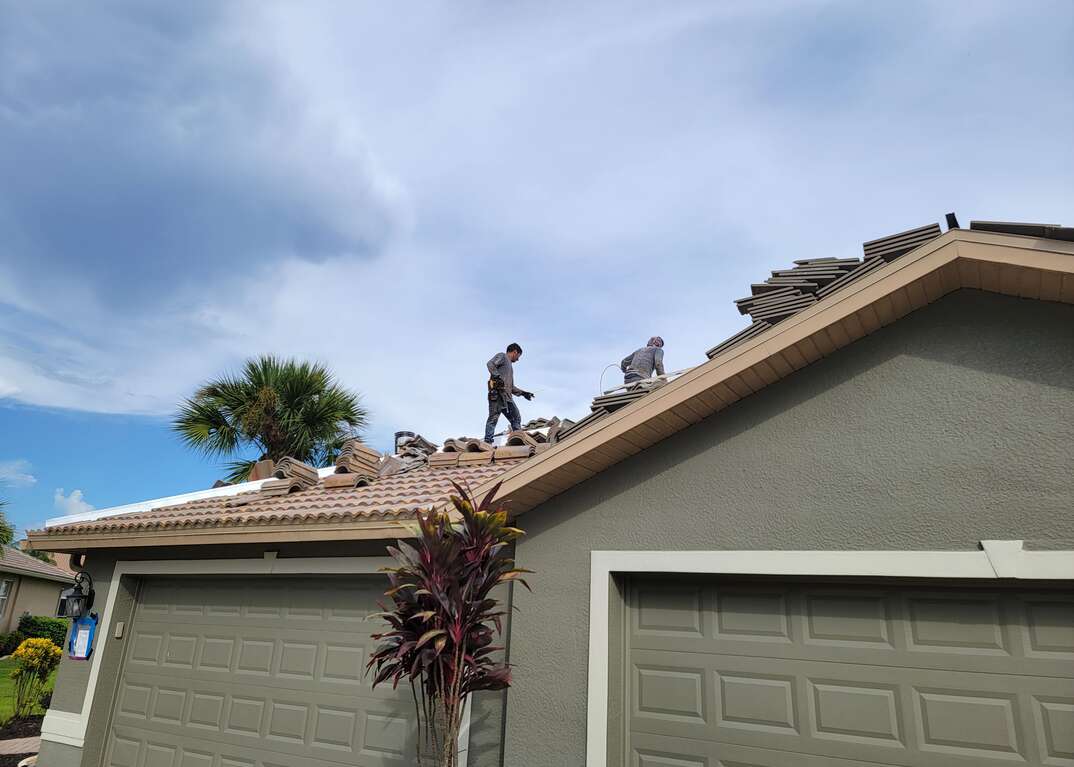 Installing a Spanish tile roof can significantly boost your home's curb appeal and could even help reduce your annual heating and cooling costs.
Read More Home Improvement Articles
However, while Spanish tiles are an attractive and durable roofing material, they may not be the best option if you're on a tight budget. So, how much does a Spanish tile roof cost?
What Is a Spanish Tile Roof?
Spanish tile roofs feature distinctive, S-shaped tiles made from terracotta clay, although you can also purchase composite tiles in the same shape. Clay tiles are an eco-friendly option that can help keep your home cool in the summer and warm in the winter by reflecting heat. They're also exceptionally durable and fire-resistant and are ideal for creating an appealing aesthetic.
However, Spanish tile roofing is relatively difficult to install and requires a minimum roof slope of around 4:12. Therefore, it may not be a viable option for every property and budget.
Talk to a Pro
Call to be connected to a local professional
How Much Does a Spanish Tile Roof Cost to Install?
According to data from Fixr, you should expect to spend between $8 and $25 per square foot to install clay Spanish tile roofing. Composite Spanish tiles are significantly more affordable, costing between $8 and $10 per square foot. However, composite tiles don't create the same aesthetic as a clay tile roof and may not provide comparable insulation or durability. Overall, most homeowners spend between $15,000 and $45,000 on installing a new Spanish tile roof, HomeGuide says.
More Related Articles:
How Does the Cost of a Spanish Tile Roof Compare to Other Roofing Materials?
Spanish tiles are expensive compared to many other roof types, partly because the materials tend to cost more. They're also exceptionally heavy, and you can't stagger them, making them more time-consuming and challenging to install.
Installing an asphalt shingle roof is significantly more affordable than Spanish tile, costing between $5,500 and $9,650 on average. Metal roofing is another budget-friendly option, costing between $5,300 and $14,700. Wood or cedar shake roofs usually cost between $11,000 and $17,500.
Meanwhile, the cost of installing a slate roof is roughly comparable to Spanish tile, with most people paying between $15,000 and $30,000.
How Long Does a Spanish Tile Roof Last?
One of the primary advantages of a Spanish tile roof is its longevity, and you can expect it to last 100 years or even longer. Your roof may have a shorter expected lifespan if you live in an area that experiences extreme weather events, such as hurricanes.
However, Spanish tile can still be a good option in these areas because it withstands strong winds very well compared to many other roofing materials. Therefore, many manufacturers offer long warranties on Spanish tile roofs, and installing one can also increase your home's value and make it easier to sell.
Elocal Editorial Content is for educational and entertainment purposes only. Editorial Content should not be used as a substitute for advice from a licensed professional in your state reviewing your issue. Systems, equipment, issues and circumstances vary. Follow the manufacturer's safety precautions. The opinions, beliefs and viewpoints expressed by the eLocal Editorial Team and other third-party content providers do not necessarily reflect the opinions, beliefs and viewpoints of eLocal or its affiliate companies. Use of the Blog is subject to the
Website Terms and Conditions.
The eLocal Editorial Team operates independently of eLocal USA's marketing and sales decisions.