8 Tips for Preparing Your Home for a Major Renovation Project
by Team eLocal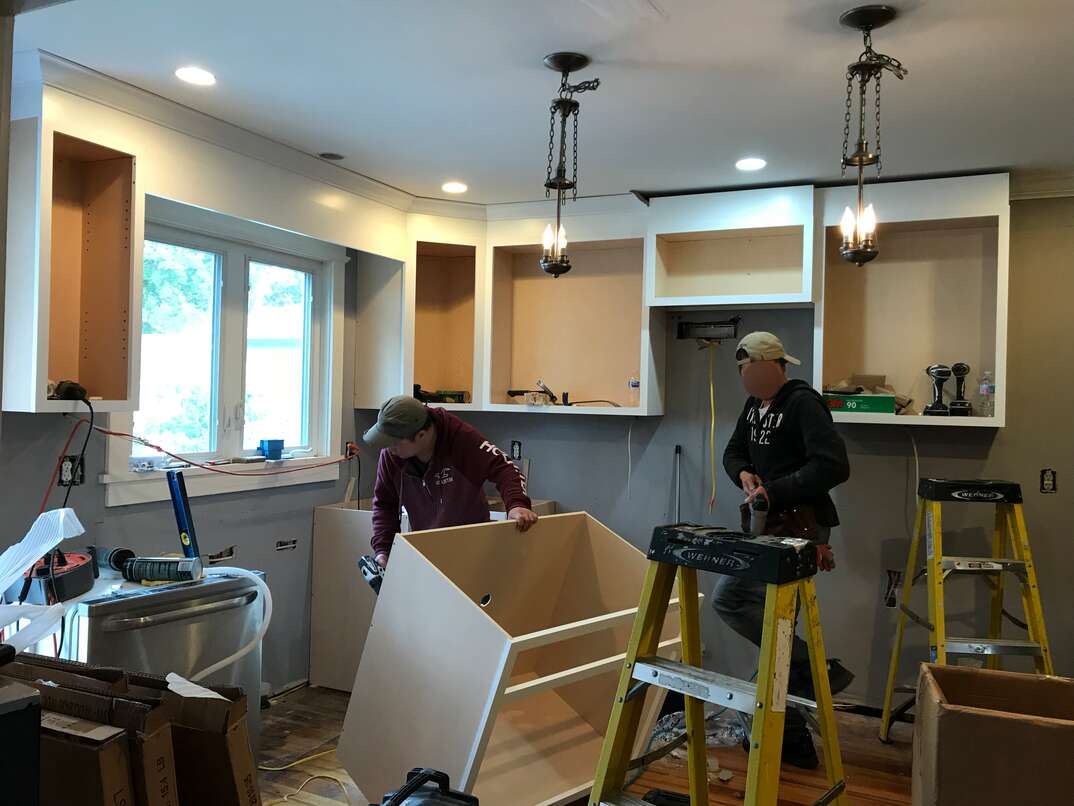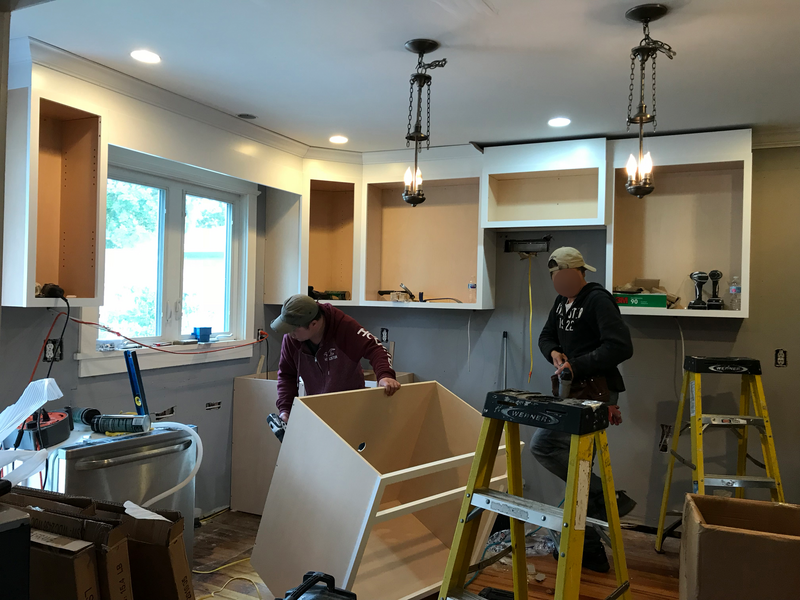 You've gone over all the details and budgeted for everything. Now, you're ready to start your home renovation. Before your contractor shows up for the remodel, there are a few things you should do to prepare your home.
Read More Home Improvement Articles
Spending a few days on prep work can make the process easier and protect your home. Here's a checklist.
How to Prepare for a Major Renovation Project
From kitchen remodels to home additions, major renovations have a big impact on your life. You'll have contractors coming in and out of your home, and you'll likely need to relocate some of your daily activities while some spaces are under construction. These tips can help.
1. Touch Base With Your Contractor
Confirm all the details of the home renovation with your general contractor several days or weeks before the work starts. Make sure the project timeline is still intact. You can also ask for specific prep instructions from the contractor. They might want you to do certain things before they show up.
2. Snap Before Photos
You may be excited to get your project underway, but don't start moving things quite yet. Take several before pictures from different angles. These photos let you see how far the space has come during the renovations. They also serve as documentation of your belongings in case anything gets broken or lost.
3. Clear the Clutter
It's easy to ignore clutter and tell yourself you'll clean another day. An upcoming home renovation is the perfect time to get your decluttering done. Getting rid of the things you no longer want means you have less to pack up and store during the renovation and less to move back into the space when the work is done. Plus, your current home decor might not match your new and improved space, so you might not need many of the things you currently have.
4. Use Up Consumable Products
Are you updating your kitchen or bathroom? Those spaces have lots of consumable products that take up space. Since access to those areas will be limited, use the weeks leading up to the renovation to use up those items. Instead of buying lots of new groceries, dig to the back of the pantry and freezer to use up the food you have on hand. Work through that toilet paper stockpile to cut down on what you have to store. When the renovations are done, you can restock your space.
5. Inventory Your Belongings
When you're moving things around, your belongings could go missing. There's also the chance that a dishonest worker could take things out of your home. Taking a video of your space is the easiest way to document your belongings, and it's a good idea to have this evidence for insurance purposes.
More Related Articles:
6. Plan Where to Put Everything
When you're doing a major renovation, you'll need to move things out of that space. This includes furniture, decor and anything else in the space. Decide where you plan to store those items during the renovation. Depending on how much you have to store, you might be able to put them in the basement, attic or other rooms during the remodel.
If you have too much to store, consider storage solutions. Some companies rent storage containers and deliver them to your home. You can either keep them on your property or have them stored off-site. Keeping the container at your home gives you easy access to your stored items if you realize you need them. Another option is renting a storage unit and hauling your items there before the renovation. No matter which option you choose, keep a list of the items you store in different areas to help with tracking.
7. Create Alternative Setups
If you're staying in your home during the renovation, you'll likely need to come up with alternative options for the spaces being remodeled. For example, if you're doing a kitchen remodel, you might set up a folding table, mini refrigerator, microwave and hot plate in your living room as a temporary kitchen. Using disposable dishes and silverware can make life easier during a home renovation. If you're doing a master bedroom remodel, you might set up temporary sleeping quarters in the guest room, living room or an RV in the driveway.
8. Think About Security
Security can be a concern during renovations, especially if doors or windows are removed temporarily. Having lots of people in your home can also be a risk. Installing a security system or cameras can help protect you during the renovation. Smart locks can give contractors access to your home without having physical keys floating around. You might also move valuables off-site or place them in a safe.
Elocal Editorial Content is for educational and entertainment purposes only. Editorial Content should not be used as a substitute for advice from a licensed professional in your state reviewing your issue. Systems, equipment, issues and circumstances vary. Follow the manufacturer's safety precautions. The opinions, beliefs and viewpoints expressed by the eLocal Editorial Team and other third-party content providers do not necessarily reflect the opinions, beliefs and viewpoints of eLocal or its affiliate companies. Use of the Blog is subject to the
Website Terms and Conditions.
The eLocal Editorial Team operates independently of eLocal USA's marketing and sales decisions.