How to Stage a House
by Shelley Frost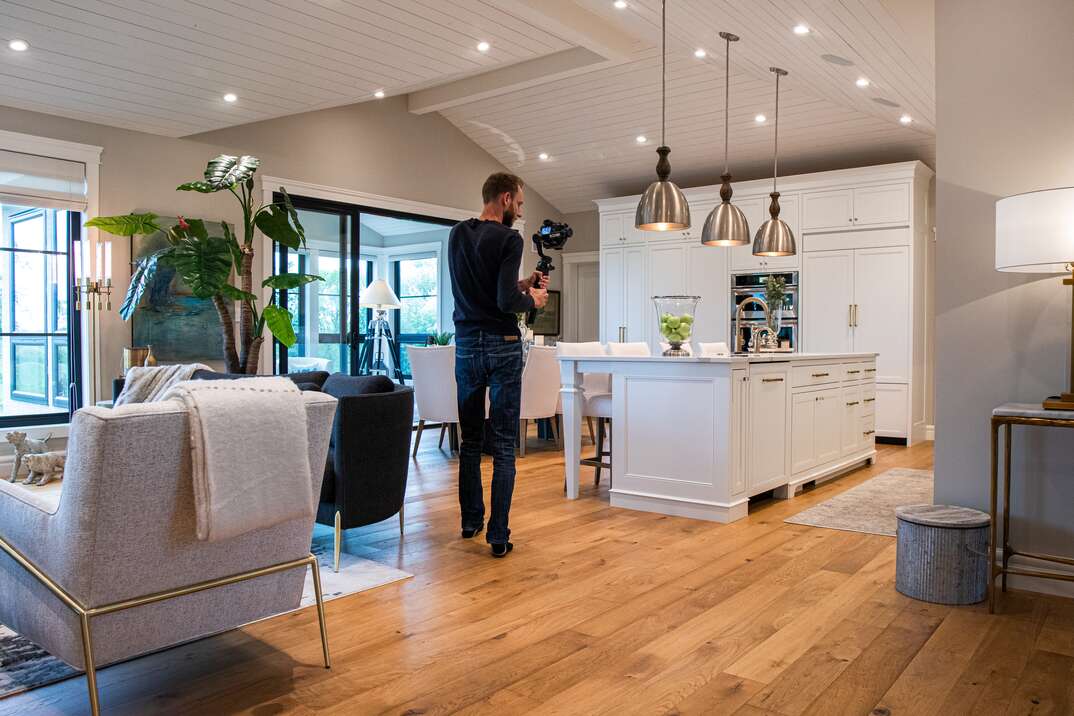 Is home staging worth it? According to 58% of buyers' agents, home staging affected how buyers viewed the house most of the time. Staging the living room and primary bedroom could have the biggest impact.
Read More Home Improvement Articles
OK, so you understand the value of staging your house before you sell it. But how exactly do you go about doing that?
What Are Some Tips for Staging a Home That's for Sale?
House staging can make a big difference in how your home appears when you sell it. These house staging tips can help your home sell faster:
Choose how to stage your house. You can DIY the staging to save money, but a professional home stager knows what works well and how to arrange a home properly. They also have access to lots of furniture and accessories that can improve your home's look. Your real estate agent might also offer some staging advice or help you stage your home.
Analyze the current situation. If your home already looks like the pages of a magazine, you might not have much work to do. But most homes are lived in and take a little more work to stage. Try to detach yourself emotionally from the home and look at it from the buyer's perspective to identify areas that might not show well.
Upgrade the furniture. Old, worn or overly unique furniture can detract from the home. Putting slipcovers over upholstered furniture or washing the upholstery can help. If that's not enough, consider borrowing or renting furniture for staging. A professional staging company will provide furniture for this purpose.
Make fixes. Holes in your walls, cabinets that don't close or scratches in the hardwood flooring hurt the look of the home. While you're staging, look for those issues that you might not even notice anymore and repair them.
Do upgrades. Change out older features in your home to give it a fresher look. This might include hardware on kitchen cabinets, knobs, light fixtures and plumbing fixtures.
Repaint your place. It might seem like a lot of work, but repainting can be an important part of presenting your home well, especially if you have a lot of bold wall colors in your home. Paint color is a very personal choice and can affect how someone feels about a home, so neutral is best.
Talk to a Pro
Call to be connected to a local professional
How Can You Stage a House Without Spending a Lot of Money?
Think you can't stage a house because you're on a tight budget? You can still improve the look and potentially help your home sell faster. Here are some tips on how to stage a house on a budget:
DIY your home staging. Paying a home staging company can be expensive. According to Realtor.com, staging typically costs $300 to $600 for the design consultation plus $500 to $600 per room, per month, which can add up fast. Doing the work yourself can save you significantly.
Declutter and clean. Simply getting rid of the extra stuff and keeping your home sparkling clean helps it show better. Leave only what you need if you're still living in the home. Keep the furniture and decor simple without any personalization that makes it yours.
Go neutral with pops of color. Neutral walls and furniture help keep your home looking clean and larger. It's also easier for buyers to visualize themselves there. Add a few pops of color with throw pillows, throw blankets and other accessories.
Move the furniture. Sometimes the furniture arrangement you've had for years isn't the optimal layout. Make sure the arrangement creates easy walkways and highlights key features of the home. You might turn the sofa or chairs, so they look at the fireplace, for example.
Work with what you have. Look for decor you already have that can create a broadly appealing display in your home. You might grab a decorative tray and place it on the coffee table with remotes in it, for example.
Add inexpensive accessories. If what you have doesn't work, pick up a few new pieces. Garage sales, thrift stores, flea markets and clearance shelves at department stores are good spots for cheap finds.
More Related Articles:
What Are the Benefits of Home Staging?
Home staging might seem like an extra — and potentially expensive — step. So, why should you do it? Here are some benefits of house staging:
Improved real estate photos: House staging makes your home appear better in real estate photos. That can encourage more people to set up a showing of your home, which could help you sell faster or get higher offers.
Visualization: The way you stage your home could help prospective buyers visualize themselves there. This can be especially helpful if the home is empty. Having key furniture pieces and decor in a vacant home can help buyers visualize a functional setup and how it might work for their family.
Highlighting features: Setting up the home strategically can highlight the best features of your home, so they don't go unnoticed in photos and during showings.
Fix issues: Proper staging can also help you minimize the less-than-amazing things about your home. It can make a small room seem more spacious, for example.
Figuring out how to stage a house properly could help you unload the property much faster. You could even create a bidding war, or at least get a higher offer from the buyer who wants your home.
Elocal Editorial Content is for educational and entertainment purposes only. Editorial Content should not be used as a substitute for advice from a licensed professional in your state reviewing your issue. Systems, equipment, issues and circumstances vary. Follow the manufacturer's safety precautions. The opinions, beliefs and viewpoints expressed by the eLocal Editorial Team and other third-party content providers do not necessarily reflect the opinions, beliefs and viewpoints of eLocal or its affiliate companies. Use of the Blog is subject to the
Website Terms and Conditions.
The eLocal Editorial Team operates independently of eLocal USA's marketing and sales decisions.