17 Tips for Babyproofing Your House
by Shelley Frost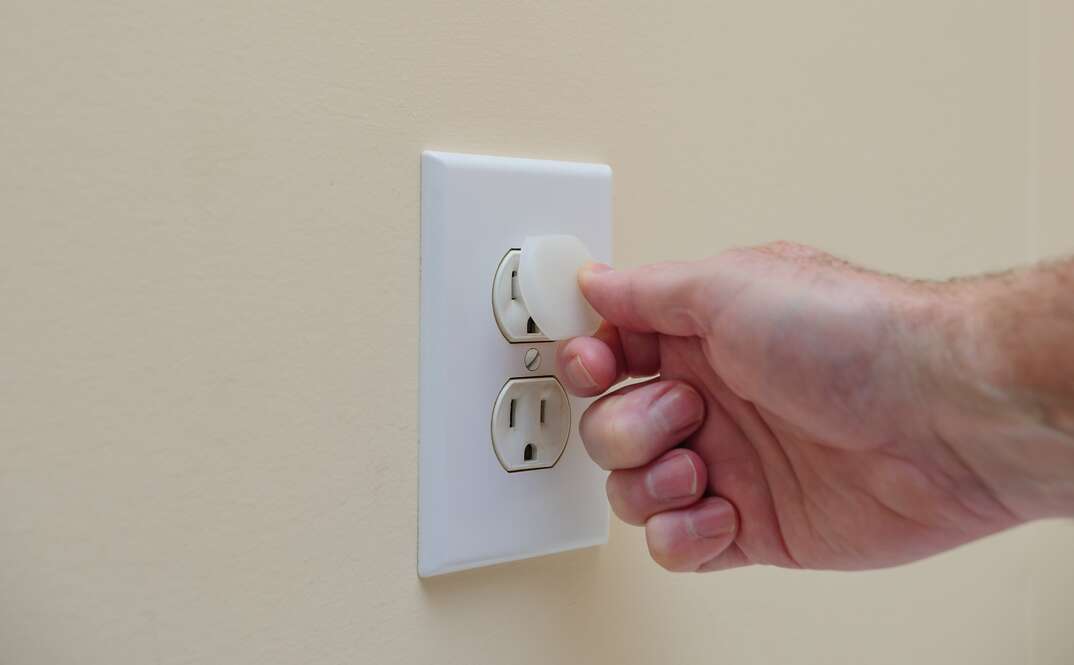 Welcoming a new bundle of joy into your home is an exciting time, but it also comes with a lot of adjustments. One of those duties before your little one becomes mobile is babyproofing your house.
Read More Home Improvement Articles
Going room-by-room helps you tackle all the key risks to create a safer environment for your curious kiddos. Every house is different, so you might have different hazards or concerns in your space. The following childproofing tasks give you a good starting point.
Living Room
You likely spend a lot of time in your living spaces, which means it should be a child-friendly space. Some babyproofing strategies include:
Cover sharp or hard edges. Tables, fireplaces and other items that are hard or have sharp corners can cause serious injury if your child falls onto them. Buy covers for those items to soften them.
Secure cords. Any cords, including electric cords and the cords on blinds, can present a tripping or strangulation risk. Keep them secure and out of the way.
Protect fireplaces. Not only are the edges of fireplaces dangerous, but the heat also presents a burn risk. Setting up a secure, freestanding baby gate to create a barrier around the fireplace keeps your child at a safe distance.
Kitchen
Kitchens are full of objects that can be hazardous to curious kids. It's easy to get distracted while you're cooking, so childproofing the kitchen can keep your family safer if your child joins you in the room. Try these strategies:
Install cabinet locks. Heavy pans, knives, small appliances with sharp parts and many other kitchen items could injure your child. An easy way to keep them away from that risk is by installing locks on cabinets and drawers. You can still open the cabinets easily, but young kids won't be able to open them.
Use knob covers. Your stove could spark a lot of curiosity, so securing it is important. You can get knob covers to keep your child from turning on the stove or oven. A lock on the oven door keeps it closed. Use caution when cooking on front burners to keep toddlers from grabbing hot pans.
Secure sharp items. Having a knife block on your counter is convenient when cooking, but it also gives your little one easy access. Place knives and other sharp objects higher or in locked cabinets or drawers.
Keep appliances unplugged. If you leave small appliances out on your counter, keep them unplugged when they're not in use. That prevents your little one from turning on a sharp blender, hot coffee pot or other dangerous appliances.
More Related Articles:
Bathrooms
Like the kitchen, your bathrooms have several potential hazards lurking in them. Water, medications, cleaners and sharp personal care items are common risks. Here are some bathroom babyproofing tips:
Adjust the water heater. This applies to all sinks in the home, but it's especially important for bathtubs. Lower your water heater setting to no more than 120 degrees Fahrenheit to prevent accidental burns during bath time.
Put risky items up high. Store razors, medications, cleaners and toiletries higher up in the bathroom if possible. Keep them in locked cabinets for an additional layer of protection.
Add locks. You can install childproof cabinet locks and toilet seat locks to keep your little one away from dangers. Locking your toilet could prevent your little one from playing in the water or even drowning if they fall face-first into the toilet.
Secure the trash can. Bathroom trash cans often have discarded items that could be dangerous. Place your trash bin inside a cabinet or otherwise out of reach.
Nursery
Your adorably decorated nursery seems like it's the safest spot in the house, but there are some things to consider to make it more secure. Here are some tips for babyproofing the nursery.
Set up the crib safely. Buying a new crib and mattress ensures they both meet current safety standards. If you're using an older crib, check for recalls to ensure it's safe. Leave out blankets, bumpers, stuffed animals and other soft items that could interfere with breathing.
Choose your toy box carefully. Stick with an open toy box to stop your child from getting stuck inside or smashing their fingers in the lid.
General Steps for Babyproofing a House
These tips for babyproofing a house are useful for all areas:
Install smoke alarms and carbon monoxide detectors. Test your smoke alarms and carbon monoxide detectors to make sure they're working properly.
Secure heavy furniture. Dressers, cabinets and other large furniture can tip easily, especially if a child climbs on it. Anchoring them to the wall can prevent that from happening.
Make blinds babyproof. Choose cordless blinds for the safest option, or secure the cords out of reach.
Use baby gates or doorknob covers. Some areas might be off-limits for little ones unless you're there to supervise. Baby gates can limit access to certain parts of the house. Pressure-mounted gates are convenient and easy to remove, but they can be dangerous at the top of stairs since your child could push them out of place.
Elocal Editorial Content is for educational and entertainment purposes only. Editorial Content should not be used as a substitute for advice from a licensed professional in your state reviewing your issue. Systems, equipment, issues and circumstances vary. Follow the manufacturer's safety precautions. The opinions, beliefs and viewpoints expressed by the eLocal Editorial Team and other third-party content providers do not necessarily reflect the opinions, beliefs and viewpoints of eLocal or its affiliate companies. Use of the Blog is subject to the
Website Terms and Conditions.
The eLocal Editorial Team operates independently of eLocal USA's marketing and sales decisions.