What Is a Wet Room?
by Estelle Henson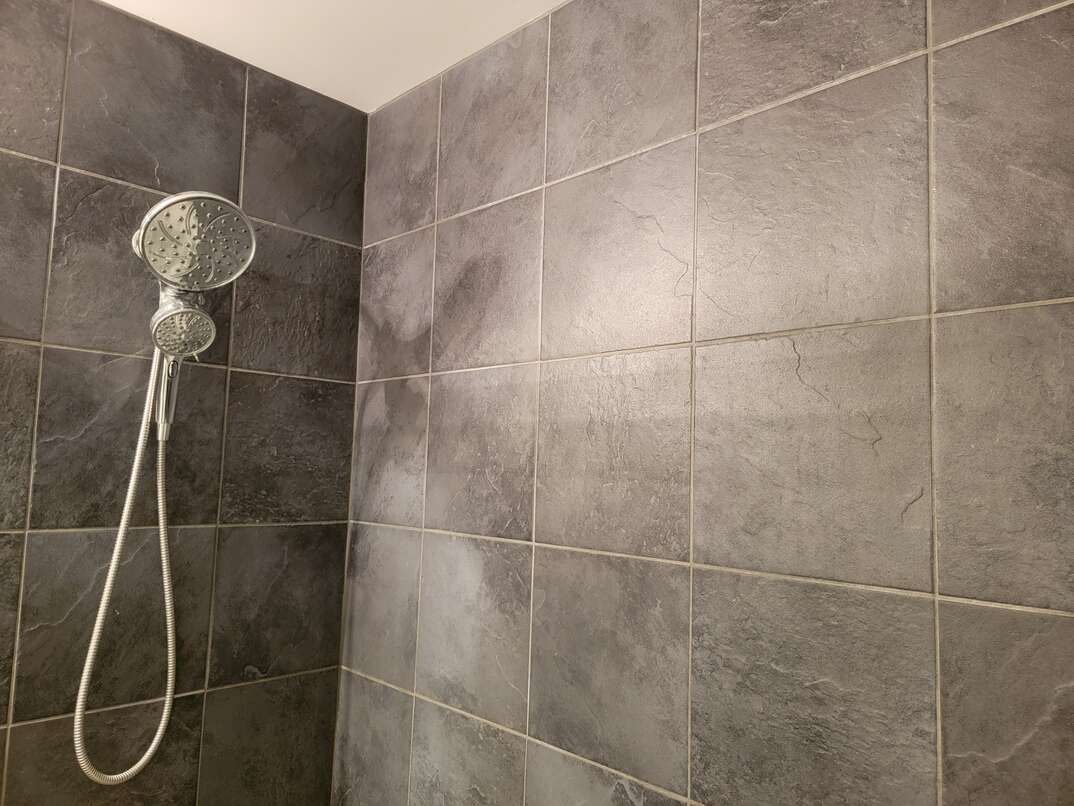 Looking for a unique way to make a splash in your bathroom remodel? Converting your bathroom into a wet room could be the right choice for your home.
Read More Home Improvement Articles
A wet room bathroom is an alternative to a traditional bathroom that you might consider for a remodel or new construction design.
What Is a Wet Room Bathroom?
A wet room bathroom is a completely waterproofed room with a flat floor that eliminates the step into the shower or bathtub. The floor typically has a slight slope toward the shower drain, but there isn't a lip or tray to hold the water into the shower area. Referred to as being "tanked," wet room bathrooms use a waterproof membrane on the floors and walls to prevent any water damage from happening.
The design options can vary significantly. Many wet rooms don't have any type of enclosures for the showers, but you can incorporate a glass barrier if you want some separation. In a small wet room, you typically just have a shower. However, in larger rooms, you can include a separate tub as well.
How Is It Different From a Normal Bathroom?
Traditional bathrooms aren't completely waterproofed like a wet room bathroom. The shower area typically has at least a small threshold to separate it from the rest of the bathroom floor and keep the water in that area. Some bathrooms also have separate bathtubs or combination showers and tubs.
What Are the Pros of a Wet Room?
Why would you want a wet room? Here are some perks to choosing this bathroom option:
Accessible: Traditional bathrooms can make personal hygiene difficult or dangerous for older adults and people with disabilities. With no threshold, a wet room offers an accessible option for everyone.
Space efficient: Since wet rooms don't need shower enclosures, they can make good use of space in a smaller bathroom.
Stylish: Wet room bathrooms offer an impressive option. They stand out and create a sleek, open look.
Cleanliness: Fewer cracks and crevices eliminate areas for mold, mildew and bacteria to hide. Plus, the waterproof design means you can clean without worrying about splashing water where it doesn't belong.
Protection: The completely waterproofed design cuts down on the risk of water damage in your home, which can save you on repairs.
More Related Articles:
What Are the Cons of a Wet Room?
If you're thinking about installing a wet room, consider these cons:
Cost: Most bathroom designs are expensive, but wet room bathrooms can cost more than traditional bathrooms, especially with high-end tile.
More moisture: Since the water isn't contained in the shower, moisture can travel more than normal in a wet room. It won't cause water damage, but it might be annoying to have water splash beyond the shower area.
Fewer material options: The finishing materials you use in your wet room need to be waterproof, so it can limit your options.
Weighing the pros and cons can help you decide if a wet room bathroom is right for you.
Elocal Editorial Content is for educational and entertainment purposes only. Editorial Content should not be used as a substitute for advice from a licensed professional in your state reviewing your issue. Systems, equipment, issues and circumstances vary. Follow the manufacturer's safety precautions. The opinions, beliefs and viewpoints expressed by the eLocal Editorial Team and other third-party content providers do not necessarily reflect the opinions, beliefs and viewpoints of eLocal or its affiliate companies. Use of the Blog is subject to the
Website Terms and Conditions.
The eLocal Editorial Team operates independently of eLocal USA's marketing and sales decisions.