Does It Matter What Color Your Siding Is, Aside From the Obvious?
by Elizabeth Marcant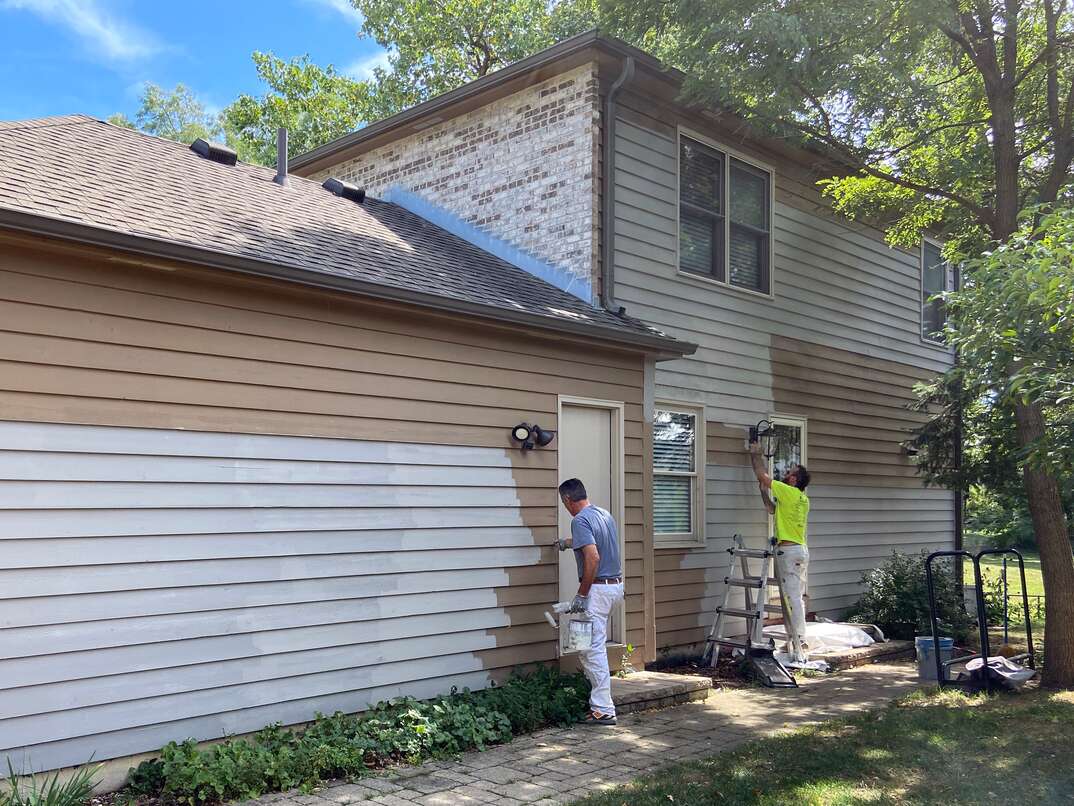 When buying vinyl siding, color is an important consideration for many homeowners. After all, the color of your siding can impact the look of your entire home.
Read More Home Improvement Articles
But you might not realize that the decision is even more important than a little curb appeal.
Does Siding Color Matter for Wear and Tear and Longevity?
How long your siding lasts doesn't really depend on its color. Vinyl siding of any color will last about the same amount of time when it's installed in a location with the same exterior elements. Those elements are much more critical to the longevity of your siding. For example, any color siding will wear faster in an environment with frequent high winds and snowstorms.
That being said, if you choose white siding for a house, you can expect it to show more wear and tear than darker siding. Lighter color siding may show dirt, mold and other buildup faster than darker siding.
Talk to a Pro
Call to be connected to a local professional
Does Siding Color Matter for Heat Absorption?
When you're considering custom colors for siding, you may want to think about whether the siding will absorb heat. Darker colors absorb a lot more heat than lighter colors. That means darker colors can absorb energy from the sun's heat, and that heat will warm the house.
That's great news if you're in a cold location but not so ideal in a warm location like Florida. Homeowners in warmer environments may want to go with white siding options or other light colors to help reduce utility costs. That may mean investing in cleaning services to keep siding looking nice.
Does Vinyl Siding Color Matter for Resale Value?
Yes, the changes you make to the exterior of your home do impact the resale value. However, there's not one specific color of siding that will raise the value of a home, while another will reduce it in all cases. That's because the resale value and how siding color impacts it depends on the market.
In some locations, dark colors may be more desirable. In others, bright or light colors may be what most buyers want. If you're planning to sell your home in the future and want to ensure you're choosing the right siding color for resale value, do a little research. First, look at what homes are selling for and whether there are trends that seem to correlate with siding color. Second, ask a professional, such as a real estate agent, for advice on the safest siding colors to choose.
More Related Articles:
Does Siding Color Matter for Installation Cost?
Most of the time, there's no real correlation between vinyl siding colors and prices. Typically, price is more impacted by the style and quality of the siding you choose. That being said, there are a few times when the color you choose can increase the cost of a siding job:
You select a custom color. If the company mixes a color for your job, the installation will cost more.
You select a premium color. Many siding companies offer several levels of siding. Some colors may only be available in premium lines, which are more expensive than basic products.
You want multiple colors. If you want several colors of siding or siding products — for example, you want a base siding color and a complementary trim color — you may pay a bit more for your siding project.
Choosing the color combination for your home's exterior is an important decision. It impacts how your house looks from the curb and can change the cost of the project as well as the future cost of utilities. Take your time when making such a decision to ensure you choose the right colors.
Elocal Editorial Content is for educational and entertainment purposes only. Editorial Content should not be used as a substitute for advice from a licensed professional in your state reviewing your issue. Systems, equipment, issues and circumstances vary. Follow the manufacturer's safety precautions. The opinions, beliefs and viewpoints expressed by the eLocal Editorial Team and other third-party content providers do not necessarily reflect the opinions, beliefs and viewpoints of eLocal or its affiliate companies. Use of the Blog is subject to the
Website Terms and Conditions.
The eLocal Editorial Team operates independently of eLocal USA's marketing and sales decisions.