How Often Do I Need to Replace My Windows?
by Shelley Frost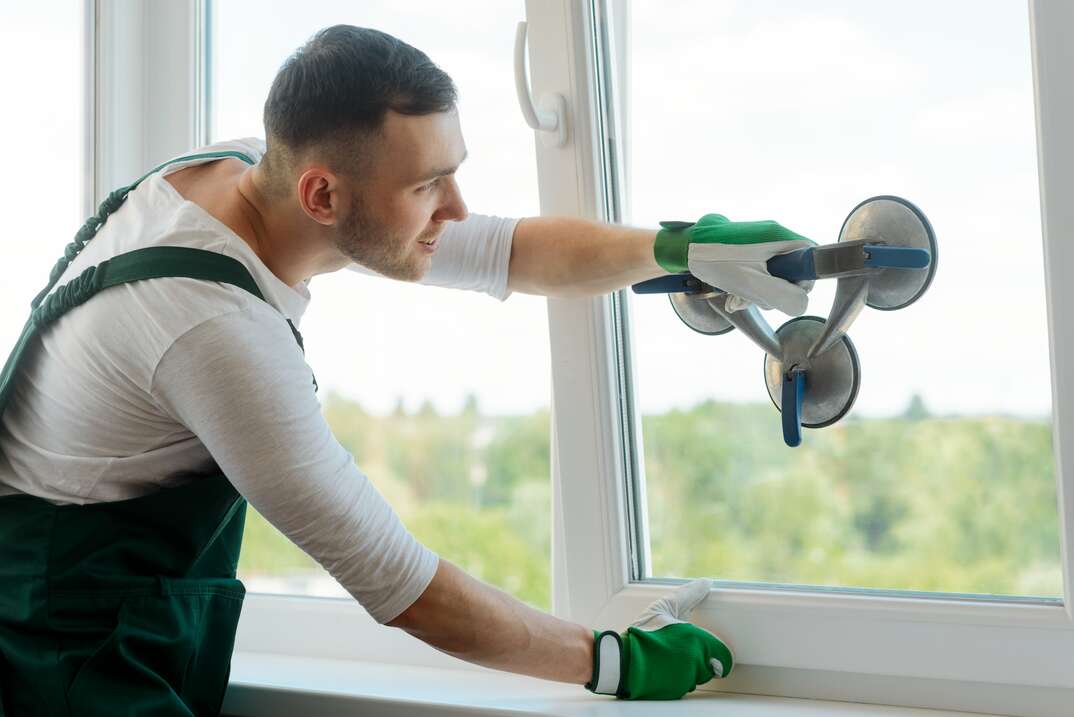 Is it time for a window replacement in your home? You might not think about your windows often, but they improve your home in many ways by increasing natural light, ventilation and energy efficiency.
Read More Home Improvement Articles
When your windows get older, however, they don't function as well, and you might lose some of the benefits. But if they're not broken, it can be hard to tell when it's time to replace them.
How Often Do Manufacturers Recommend Replacing Your Windows?
A general guideline for the life of windows is about 15 to 20 years. The material and construction quality can affect how long your windows actually last. Some brands offer higher-quality construction, making their windows longer lasting.
How Often Do You Really Need to Replace Your Windows?
Just because you hit the 15-year mark doesn't mean you have to replace your windows. Likewise, you don't have to wait 15 years to replace windows. High-quality windows can last 25 years or longer before they start to have issues. Wooden windows typically last a lot longer than aluminum and vinyl windows — sometimes up to 50 years.
Proper installation is a factor in how long your windows last. How well you maintain them can also be a factor. If you live in an area with harsh weather, you might notice faster deterioration in your windows, which may require you to replace them sooner.
More Related Articles:
Signs It's Time to Replace Your Windows
If you're not sure if it's time for a window replacement, do a little investigation on your home windows. A better indicator than the timeline is the current condition of your windows. If they're showing signs of wear or not offering the benefits you expect, you might consider replacing them. You can look for these specific signs to determine if it's time to start contacting window companies:
Damage: If you have cracks or other damage on some of your windows, replacing them can improve their functionality and appearance. You can just get window glass replacement if you're dealing with a crack in an otherwise sturdy window.
Poor functionality: Years of exposure to the elements or rough use can make windows difficult to use. Maybe the previous owner painted them shut, and you don't want to deal with the repairs. You might replace windows that don't work well, so you can use them fully.
Temperature variations: Do you feel a sudden change in temperature when you go near your windows? Replacing your house windows could help better control your indoor temperatures and reduce energy consumption.
Drafts: A similar check is feeling for drafts around your windows. This indicates you have gaps that make your heating and cooling system work harder.
Interior condensation: Sometimes, windows form condensation between the glass panes. This can indicate that the seal failed and there are air leaks in your windows.
Outdated appearance: Even if your windows are still functional, you might decide to replace them for aesthetic reasons. Older windows can hurt your home's curb appeal, while replacement windows can boost your home's value.
Investing in a window replacement isn't an easy decision. However, that investment often pays off with improved home comfort and lower utility bills. Consider the age of your windows and their condition to decide if it's time for new windows in your home.
Elocal Editorial Content is for educational and entertainment purposes only. Editorial Content should not be used as a substitute for advice from a licensed professional in your state reviewing your issue. Systems, equipment, issues and circumstances vary. Follow the manufacturer's safety precautions. The opinions, beliefs and viewpoints expressed by the eLocal Editorial Team and other third-party content providers do not necessarily reflect the opinions, beliefs and viewpoints of eLocal or its affiliate companies. Use of the Blog is subject to the
Website Terms and Conditions.
The eLocal Editorial Team operates independently of eLocal USA's marketing and sales decisions.