What Home Improvement Projects Have the Greatest Return on Investment?
by Michael Franco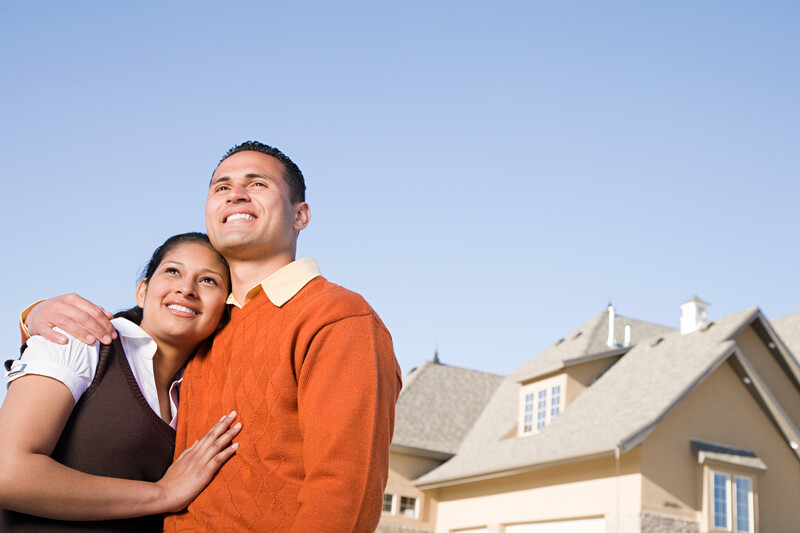 Homeowners who are looking to increase the value of their property have plenty of options available. However, not all home improvement projects are created equal. Some home improvement projects can be expensive, while others require less investment.
Read More Home Improvement Articles
Here are the top five home improvement projects that have the highest ROI – and they might not be what you expect.
Try These Home Improvement Projects to Increase Home Value
While many people think that doing a kitchen or bath remodel is one of the best ways to improve your home's value, the fact is that, according to a recent survey by housing analytics and market research firm Zonda Media, there are actually better ways to get a good return on your investment. Part of that reason is because your taste won't necessarily be the same as a future buyer's. So, if you spend a lot of money putting in your dream kitchen or bathroom, there's no guarantee that the next owner will share your style, and they may wind up doing their own remodel anyway.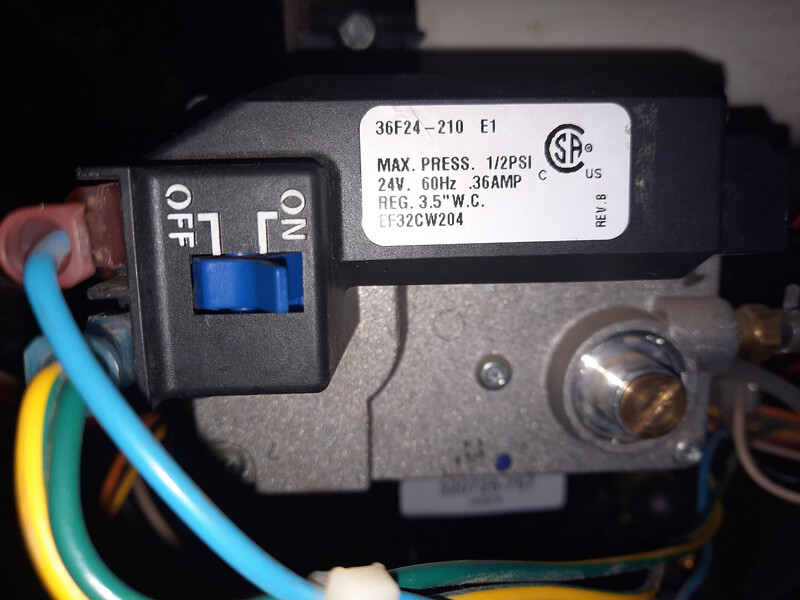 Electrify Your HVAC System
However, one thing that seems universally appealing to home shoppers is an upgraded HVAC system. According to Zonda, converting gas or oil systems to electric offers an impressive ROI of 104%. That's because modern electric heat pumps are extremely energy efficient, so they can dramatically lower heating costs. That extra energy efficiency is something that can appeal to anyone's taste, so it makes sense that this is a wise improvement to make. Unfortunately, electrification is the most expensive project on this list, coming in at an average cost of just under $18,000 (CAD 24,600).

Replace Your Garage Door
While converting your HVAC system to electricity is pricey, there's a much more affordable way to get a good return on a home improvement project. Zonda's survey says that simply replacing your garage door will deliver a surprising 103% ROI. At an estimated cost of just $4,300 (CAD 5,900), it's a small improvement that can go a long way.
When looking for a new garage door, you have the chance to improve the look of your home's exterior while improving the energy efficiency of the space. You'll want to look for doors that are insulated with a minimum R-12 rating and have thermal seals between the different sections. If the doors have windows, be sure they are also insulated and at least 1/2-inch thick. While you'll want to be sure to replace the tracks used by the doors to ensure smooth operation, you can connect your current motorized opener if it is still in good shape.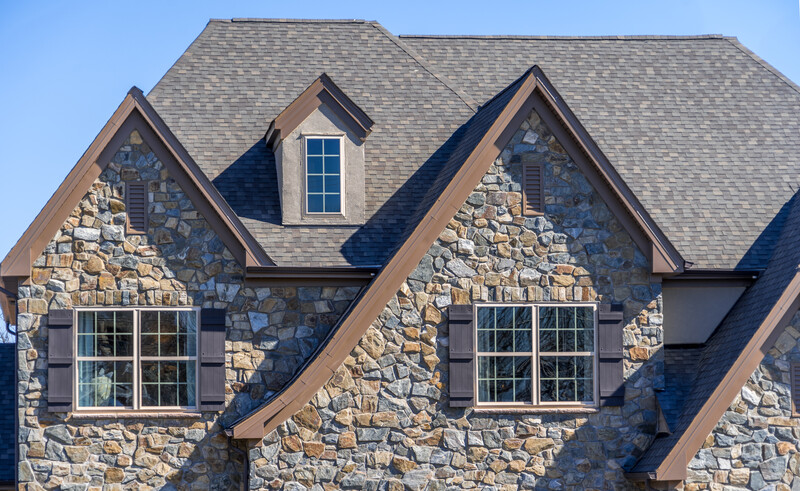 Install Stone Veneer
While the old adage about not judging a book by its cover certainly applies to people, it's apparently not the case with real estate, as the remaining projects to emerge with the best ROIs in Zonda's survey all have to do with boosting your home's curb appeal.
The major winner in this category is adding some manufactured stone veneer to the front of the house. And lest you think you have to replace major portions of your home's facade, fear not. The study found that simply removing the bottom third of a home's vinyl siding and replacing it with the stone veneer was enough to deliver a 102% return.
While the project comes in around $11,000 (CAD 15,000), installing stone veneer to the front of your house is a lot cheaper than working with actual stone. Veneers are a thin, relatively lightweight layer of stone material that creates the look and feel of natural stone. Stone veneer siding can be installed much more quickly than the real thing, which saves labor costs. Often, stone veneers can't be distinguished from layers of actual stone.
More Related Articles:

Replace Your Entry Door
An eye-catching front door can go a long way toward improving a home's look. Upgrading a front door delivers an approximately 101% ROI. The study looked at the installation of a steel door with half glass panels installed, but you're sure to see an impact from nearly any kind of door upgrade. If you don't want to spring for a new steel door, which will cost about $2,200 (CAD 3,000), you could simply choose to sand and paint your current door for an extremely inexpensive way to boost your home's curb appeal.
Replace Your Siding
Replacing 1,250 square feet of siding with new vinyl has an ROI of 95%. While the ROI is high for this one, so is the cost. The sample project cost just over $16,000 (CAD 21,900). If that's not something you can afford right now, paint may once again be your best friend if your siding is looking tired. For a relatively small investment, you may be able to achieve a similar ROI.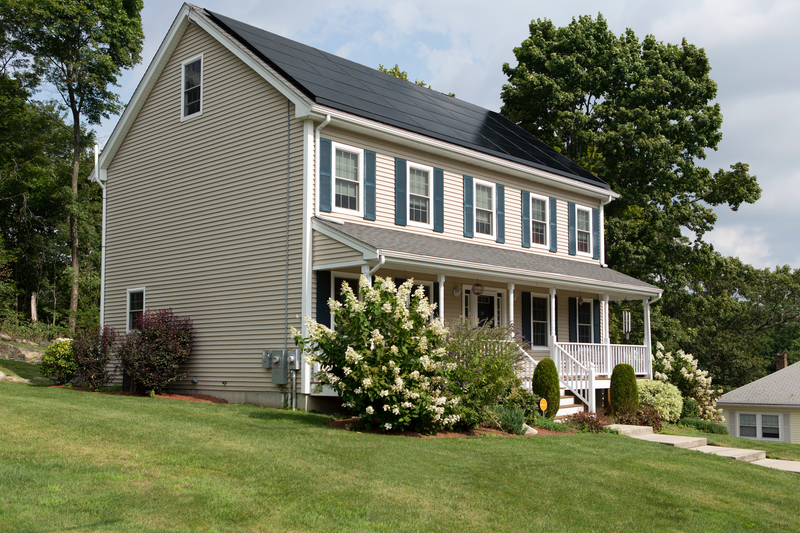 Talk to a Pro
Call to be connected to a local professional
Other Projects to Consider
While these projects all provide the maximum ROI, they might not be right for you. If your home's exterior looks good and you have a modern electrified HVAC system, for example, you might want to turn your attention to the inside of the home. Minor kitchen remodels have an ROI of 86%, and bathroom remodels come in at 67%. While they might not yield the highest returns if you're selling your home, they might deliver some instant satisfaction. The pleasure you'll get from having a brand-new kitchen or bathroom to enjoy really is priceless.
All CAD conversions are based on the exchange rate on the date of publication.
Elocal Editorial Content is for educational and entertainment purposes only. Editorial Content should not be used as a substitute for advice from a licensed professional in your state reviewing your issue. Systems, equipment, issues and circumstances vary. Follow the manufacturer's safety precautions. The opinions, beliefs and viewpoints expressed by the eLocal Editorial Team and other third-party content providers do not necessarily reflect the opinions, beliefs and viewpoints of eLocal or its affiliate companies. Use of the Blog is subject to the
Website Terms and Conditions.
The eLocal Editorial Team operates independently of eLocal USA's marketing and sales decisions.