6 Signs of Foundation Issues
by Michael Franco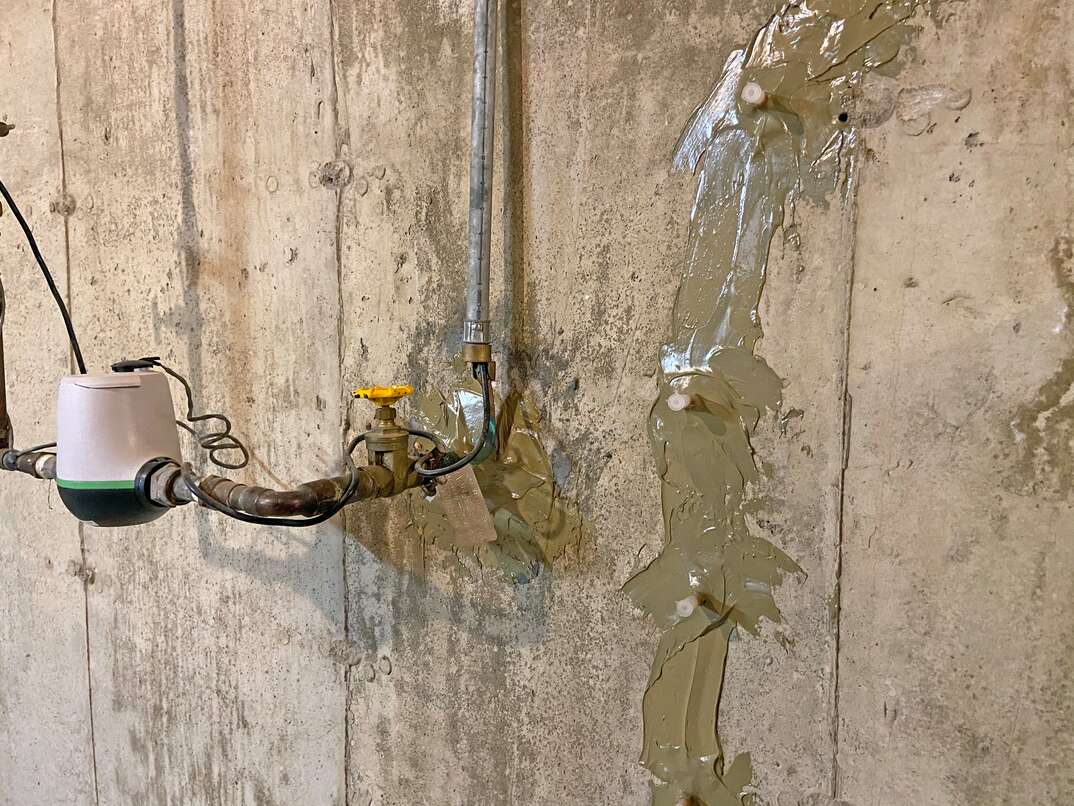 When it comes to house hunting, there's not much a prospective homeowner hates to hear more than the phrase "foundation issues." While it's not something anyone wants to hear, foundation issues don't always spell disaster.
Read More Home Improvement Articles
Still, it helps to know the signs that may point to a problem with a home's foundation. Whether you're shopping for a new home, or want to keep an eye out on your current one, knowing what to look for when it comes to foundation issues is paramount. As with most house repairs, catching a foundation problem early on could save you a lot of time, stress, and money later down the line.
Look Out For These Signs of Foundation Issues
Exterior Cracks
Exterior foundation cracks are perhaps one of the most obvious signs of foundation issues. That said, not all exterior cracks are created equal. The occasional small crack on a home's exterior wall or even foundation is usually not a cause for concern and is probably just a result of some natural settling. However, if you notice any significant zigzagging or diagonally-running cracks, you'll probably want to call in an expert to take a closer look. And if your home has bricks, check that none are cracked or popping out, which can also point toward foundation problems.
Interior Cracks
Like their exterior counterparts, interior cracks can also signal trouble. If you spot a hairline crack running vertically along your wall trim, don't panic. A smaller interior crack is usually not worrisome, and a foundering foundation is unlikely the culprit. But, if you spot zigzag cracks in the sheetrock or cracks spanning the length of the wall, call in a contractor for further inspection.
You also want to be on the lookout for cracks at the intersection of the wall and the ceiling. If you notice that walls are actually starting to pull away from the ceiling, then you'll need to call someone in to take a look, stat, as that's a serious issue linked to major foundation damage. Finally, keep an eye out for cracks in your tile. These, too, can sometimes signal a shifting foundation, which will need to be investigated.
Your Doors Aren't Square
If a home's doors are out of alignment and you have trouble opening and closing them, foundation issues could be to blame. If the home is in a very humid climate, it could be that the humidity has caused the doors to swell, making them difficult to close, so you can try waiting a few days and checking the doors again to rule that out before calling someone in to inspect the foundation.
The Windows Won't Shut
Similarly, wonky windows that seem out of alignment and don't want to slide up or down easily could also be a sign of foundation issues. If the foundation isn't level, the window frames aren't likely to be either, causing problems with opening and closing them. Again, humidity or other factors may be to blame in some situations, but if multiple windows in the home seem to be having the same issue for an extended period of time, you'll want to rule out an uneven or sinking foundation as part of the problem.
More Related Articles:
Bouncy or Uneven Floors
Uneven floors or floors that have a lot of give may also point toward a bad foundation. If your floors feel warped or unlevel, take note. This could mean that your home's foundation is damaged and has settled unevenly. Likewise, if your floor seems to have extra give in it, it could signal that something underneath is rotting, like the supporting piers and beams or the subfloor. In either situation, you'll need to inspect further to see how to address the issue. Unlevel floors can be a fall hazard, and rotting floors are even more dangerous — no one wants to fall through the floor unsuspectingly!
Nails Pop Out of the Drywall
An occasional nail or two popping out of drywall is likely no big deal, but if nails popping out of your walls is a regular thing, you'll want to dig deeper into the phenomenon to make sure a faulty foundation is not to blame. A settling or sinking foundation can put a lot of pressure on the walls, which can cause them to essentially bow or stretch, pushing nails out in the process or even causing the wall to pull away from the frame of the house. Yikes!
Talk to a Pro
Call to be connected to a local professional
Fix That Foundation
There's no doubt about it: Foundation problems are not fun. But if you own a home or are looking to buy one, knowing what to look out for when it comes to foundation issues is key. While you can never protect yourself (or your home) from problems completely, you can certainly stay informed and make sure to address an issue promptly, before it gets worse.
Elocal Editorial Content is for educational and entertainment purposes only. Editorial Content should not be used as a substitute for advice from a licensed professional in your state reviewing your issue. Systems, equipment, issues and circumstances vary. Follow the manufacturer's safety precautions. The opinions, beliefs and viewpoints expressed by the eLocal Editorial Team and other third-party content providers do not necessarily reflect the opinions, beliefs and viewpoints of eLocal or its affiliate companies. Use of the Blog is subject to the
Website Terms and Conditions.
The eLocal Editorial Team operates independently of eLocal USA's marketing and sales decisions.