What Are Floating Hardwood Floors?
by Michael Franco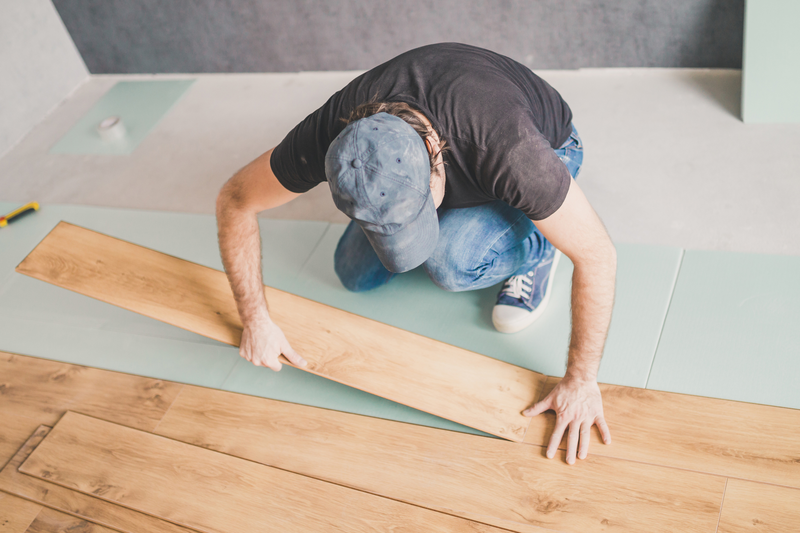 When it comes to hardwood flooring options, there's no shortage of materials to choose from. Having so many options can feel freeing, but it can also be downright overwhelming. The good news is that you can narrow down your hardwood floor options based on style, needs, cost and convenience, until you've hopefully honed in on the product that's the best fit for you and your budget.
Read More Home Improvement Articles
For many folks who like the look of real hardwood floors but are hoping for easy installation and a reasonable price, floating hardwood floors may be a good option.
What Are Floating Hardwood Floors?
Floating floors use a click-to-connect method of installation where the planks snap together like a giant puzzle. A small amount of space is left around the perimeter of the room to allow for some expansion as the moisture in the air changes, but the overall result, if installed correctly, is a tight and seamless fit that you can't feel shifting, despite the floating nature of the floor.
In many cases, floating wood floors can be installed right on top of the existing floor covering, making installation even quicker because no demolition is required. Floating floors only require a thin sheet of underlayment between the new snap-flooring planks and the old floor to help ensure your new floor is level and absorbs sounds nicely.
Floating Vs. Traditional Wood Flooring Installations
Unlike traditional hardwoods, which are typically secured by being nailed into the subfloor, floating wood planks are secured by being connected to the surrounding planks and clicked into place, oftentimes without any adhesive, although glue can be added to further strengthen the connection.
Like other hardwood floors, floating wood floors can be refinished as needed, meaning they can last longer than many other flooring options, with average lifespans of forty years or more.
More Related Articles:
How Does the Price Differ?
Although the price of wood floor installation can vary quite a bit, installing floating floors is almost always more affordable than traditional hardwood installation. This is because the floating floor installation process is quicker and less labor-intensive.
According to Fixr, average prices for floating hardwood floor installation hover around $7 to $12 per square foot, whereas traditional hardwood flooring installation estimates tend to be in the range of $9 to $23 per square foot, depending on the material quality.
Why Not?
Snap wood flooring is durable, relatively affordable, easy to install, and, perhaps most importantly, it looks good. It's important to note that floating wood floors need to be installed over a pretty even surface and can sometimes be a bit "spongier" or feel like they have a bit more give than traditional hardwoods, but other than that, there are no real downsides.
For traditional hardwood die-hards, floating wood planks may never fully measure up, but for everyone else, they make a lovely alternative that can be installed quickly and at an agreeable price point, leaving you with one less design choice to ruminate over.
ProFindr
Fast, Easy and Commitment Free.
Skip the search and get the number for a pro near you texted to your phone.
Talk to a local pro. We connect you to pros who are local and available to work.