Red Flags: 8 Things to Look Out For When Hiring a Contractor
by Team eLocal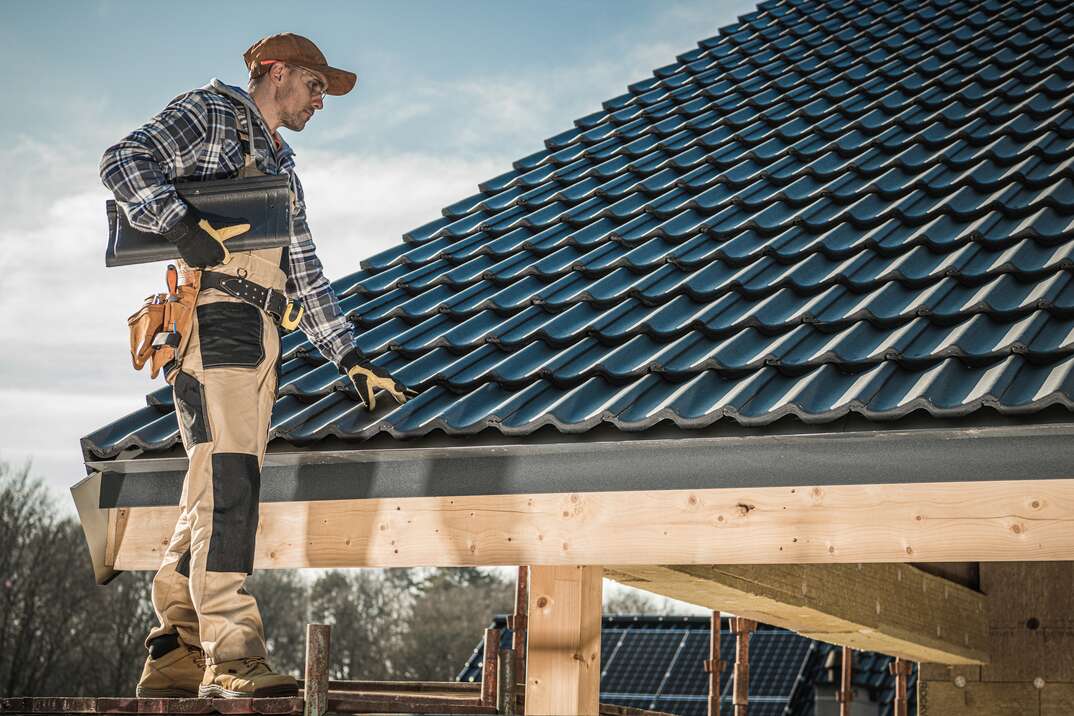 In a perfect world, you could choose any contractor for your home project and get flawless results. Unfortunately, not all companies or individuals are trustworthy or experienced, so it's important to watch out for red flags or warning signs when hiring for your job.
Read More Home Improvement Articles
Here are some things to look for — and things to look out for — when choosing someone to do work on your home.
Red Flags You Should Look Out for When Hiring a Contractor
Contractor red flags can pop up at any time, but you'll often notice that something's fishy when you're calling around and getting quotes from different companies. While it's easy to ignore the signs of a bad contractor to save money or get the job done faster, it isn't worth the risk. Hiring a less-than-ideal contractor can cause you to lose money or get sloppy results.
1. Quote Isn't Put in Writing
Trustworthy contractors should be willing to put a quote in writing. If you don't have the numbers in black and white, the contractor can easily raise the price and charge you significantly more. Even if they don't overcharge you, failing to give written quotes can be a sign of poor business management, which could lead to other issues down the line.
2. No Contract
Another red flag to watch out for is a company that doesn't want to do a contract. Never trust a handshake when it comes to home improvement work. You have no way to prove what the contractor agreed to do if you have to take legal action.
Get all terms in writing before allowing the contractor to start working. Make sure the contract is specific and includes everything you discussed, including project timelines and the scope of the project.
3. Abnormal Payment Requests
Contractors might ask for partial payment upfront to pay for materials and secure your spot. However, they shouldn't ask for the full amount or a large down payment before they begin work. They could take your money and never complete the work. 
Another money-related warning sign is a contractor who requires you to pay in cash. Cash payments are always risky because you have no way to trace them. Paying with a check or credit card gives you a record of the transaction through your financial institution in case the payment is disputed later.
4. Low Estimate
Getting a deal can be tempting, especially on expensive home improvement projects. But a low-ball estimate could be a sign the contractor is inexperienced or will cut corners to do the job cheaper. You don't have to choose the highest-priced contractor, but it's usually a bad idea to go with someone who's significantly cheaper than other contractors. You'll likely get subpar work if the price sounds too good to be true.
More Related Articles:
5. Lack of Positive Reviews and References
Even if you know someone who has used the contractor you're considering, it's a good idea to go online and check the reviews. Look for multiple clients who have the same complaint about the contractor. Having very few or no online reviews can also be a red flag. The contractor might be inexperienced with very few jobs completed. Not being able to provide you with references from past clients can also be a red flag. It could also indicate inexperience or a lack of satisfied customers.
6. No Verification of Credentials
Most states have licensing requirements for contractors. If a contractor can't produce evidence of being licensed when your state requires it, avoid working with them. You should also expect proof of liability insurance and worker's compensation to ensure the contractor is properly insured and protected. Always choose a contractor who has the right credentials and insurance to protect yourself.
7. Poor Communication
Home improvement projects require strong communication to keep you informed about issues, such as changes to the timeline or hidden issues the contractor discovers while working on your home. If they don't communicate well before you hire them, they won't likely improve once you're paying them.
You also don't want to work with a contractor who is rude or condescending during the bidding process. Find a contractor who communicates well with you throughout the process to make the renovations easier.
8. Issues With Permits
Most major home improvement projects require you to get permits. Research the local permit requirements before hiring a contractor, so you'll know if you need one. A reputable contractor will pull the required permits for you. If they tell you a permit isn't required when you know one is, or they expect you to pull the permits, look for a different contractor.
Talk to a Pro
Call to be connected to a local professional
What to Do When You See Contractor Red Flags
Seeing red flags when you're deciding on a company to hire is a sign to keep looking, especially if the contractor shows more than one of these warning signs. You'll save yourself a lot of time and money by hiring someone else.
If you notice the red flags after you hire the contractor, voice your concerns and ask them to correct the situation. For instance, if you have already hired a contractor without a written contract, ask for one now. You might need to escalate the situation if the contractor doesn't cooperate. One option is to file a complaint with the licensing agency that regulates them. If you need to, you can take legal action. This can be a costly route since you'll have lawyer fees and court costs, but it could be the best solution for the situation.
Elocal Editorial Content is for educational and entertainment purposes only. Editorial Content should not be used as a substitute for advice from a licensed professional in your state reviewing your issue. Systems, equipment, issues and circumstances vary. Follow the manufacturer's safety precautions. The opinions, beliefs and viewpoints expressed by the eLocal Editorial Team and other third-party content providers do not necessarily reflect the opinions, beliefs and viewpoints of eLocal or its affiliate companies. Use of the Blog is subject to the
Website Terms and Conditions.
The eLocal Editorial Team operates independently of eLocal USA's marketing and sales decisions.