Window Replacement Cost Guide: How Much Should You Be Pane?
by Team eLocal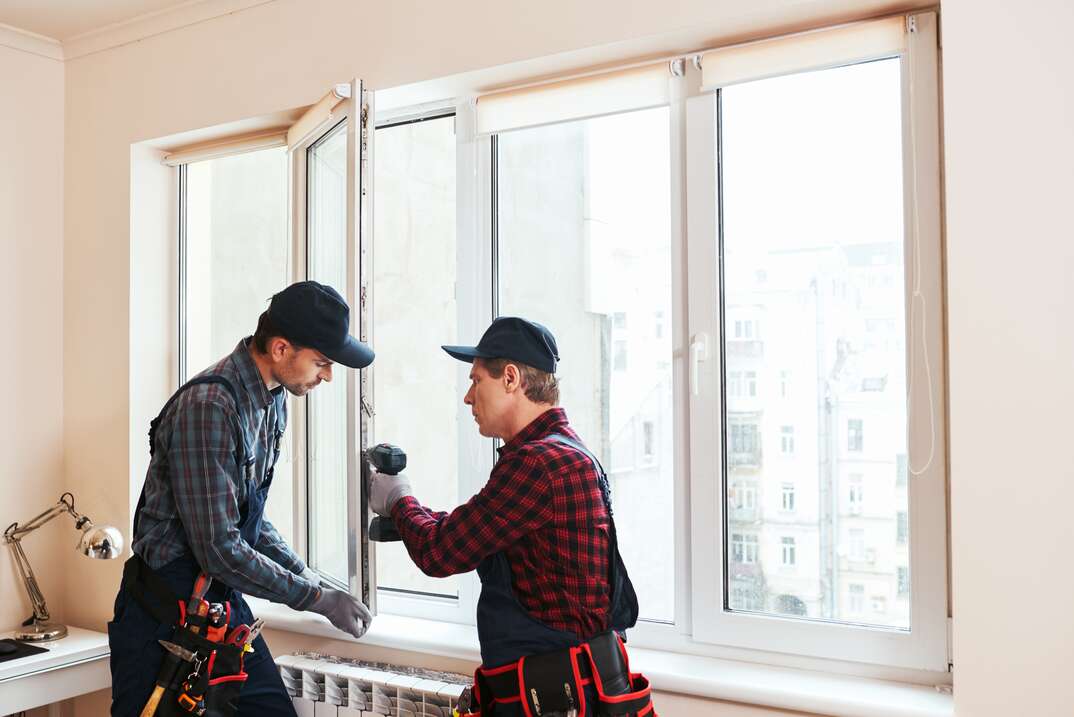 Replacing windows is an expensive project, so it's hardly surprising that many homeowners prefer to put it off for another day.
Read More Home Improvement Articles
However, new windows can significantly improve your home's curb appeal and could even slash your energy bills, so you might choose to think of the costs of window replacement as an investment.
How Much Does Window Replacement Cost Per Window?
According to HomeGuide, the average cost to replace windows is around $550 (CAD 760) per unit, including materials and installation. However, the cost to replace windows varies widely depending on several factors, so you should expect to spend between $400 and $1,000 (CAD 555 and CAD 1,400) per window.
Talk to a Pro
Call to be connected to a local professional
How Much Does Window Installation Labor Cost?
Most professional window installers charge somewhere between $160 and $260 (CAD 220 and CAD 360) per window, or between $35 and $65 (CAD 50 and CAD 90) per hour.
You may spend more on labor if you need your installers to remove and dispose of your existing windows. Most companies charge between $70 and $250 (CAD 100 and CAD 350) per window for these services.
How Much Do the Materials Cost to Replace Windows?
Replacement windows cost between $50 and $5,000 (CAD 70 and CAD 6,900) without installation. Typical single-hung windows cost between $100 and $500 (CAD 140 and CAD 700), while double-hung windows range between $150 and $600 (CAD 200 and CAD 830).
More Related Articles:
What Factors Affect the Cost of Window Replacement?
The framing material is one of the primary factors affecting how much window replacement costs. Vinyl is usually the cheapest option, costing between $100 and $850 (CAD 140 and CAD 1,200) per window. Installing wood-framed windows costs between $200 and $1,000 (CAD 275 and CAD 1,400), while fiberglass-framed units cost between $150 and $1,400 (CAD 200 and CAD 1,950).
Other factors impacting the cost of replacing your windows may include the following:
Single Vs. Double Panes
Single-pane windows are significantly more affordable than those with double panes. However, they're rarely used in modern homes because they're inefficient and provide minimal insulation. Replacing a single-pane window typically costs between $290 and $460 (CAD 400 and CAD 640), while replacing a double-pane window costs between $450 and $1,000 (CAD 625 and CAD 1,400).
House Age
You could spend much more replacing windows in an older home than in a modern building. Replacing a window in a period property costs between $800 and $3,000 (CAD 1,100 and CAD 4,200) per unit. It could cost even more if you require custom-made units.
Frame Condition
If your window frames are broken or rotten, you'll need to install full-frame windows. These windows come in standard sizes and include a frame. Full-frame windows usually cost between $150 and $1,000 (CAD 200 and CAD 1,400) installed.
However, you could consider installing retrofit windows if your frames are in good condition. Retrofitting a window involves replacing the glass while retaining the existing frame. Retrofit replacements are much more affordable, costing around $100 to $300 (CAD 140 and CAD 415) installed.
Energy Efficiency
Energy-efficient windows are more expensive than standard windows, but they could save you a significant amount on your heating bills. They minimize heat transfer to keep your home warm in the winter and cool in the summer, and many models block UV rays that could damage your furniture, wallpaper and floor coverings.
The federal government operates a tax credit system to subsidize the cost of installing Energy Star-rated windows by up to 30%. Combined with energy savings, claiming tax credits could make installing efficient windows more affordable long term.
What's the Average Total Cost of Replacing Windows?
The average total cost of replacing all the windows in your home depends on your home's size and the number of windows. According to Fixr, most homeowners spend between $9,000 and $24,000 (CAD 12,200 and CAD 32,600) to replace 20 windows in a typical family home.
All CAD conversions are based on the exchange rate on the date of publication.
Elocal Editorial Content is for educational and entertainment purposes only. Editorial Content should not be used as a substitute for advice from a licensed professional in your state reviewing your issue. Systems, equipment, issues and circumstances vary. Follow the manufacturer's safety precautions. The opinions, beliefs and viewpoints expressed by the eLocal Editorial Team and other third-party content providers do not necessarily reflect the opinions, beliefs and viewpoints of eLocal or its affiliate companies. Use of the Blog is subject to the
Website Terms and Conditions.
The eLocal Editorial Team operates independently of eLocal USA's marketing and sales decisions.