How Much Does It Cost to Waterproof Your Foundation?
by Hannah Stephens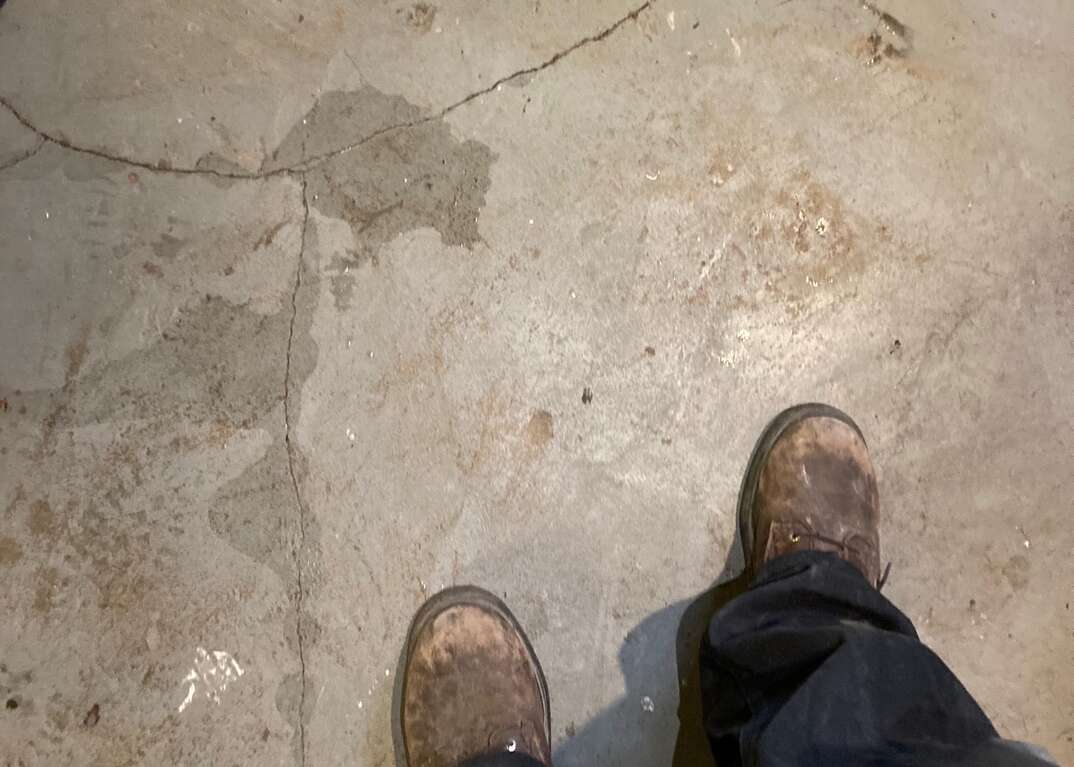 A leaky foundation can cause serious structural damage and increases the risk of dampness, mold and other moisture-related issues. Therefore, it's often worth investing in a foundation waterproofing system to protect your home.
Read More Home Improvement Articles
Many people put off waterproofing their foundation because they worry about the costs. Let's explore how much foundation waterproofing costs, including key budgeting considerations.
What Is Foundation Waterproofing?
Foundation waterproofing involves installing a system to prevent your home's foundation from becoming waterlogged. Contractors install a drainage system to route water away from the foundation and apply a waterproofing barrier to stop water from seeping into the foundation. Waterproofing your foundation can prevent several problems, including:
Foundation shifting
Water-damaged building materials
Mold
Flooding
Talk to a Pro
Call to be connected to a local professional
How Much Does Foundation Waterproofing Cost?
On average, HomeGuide says foundation waterproofing costs between $1,920 and $6,320 (CAD 2,569 and CAD 8,456). These figures include the cost of sealing the foundation, installing drainage around your home's perimeter and waterproofing the basement walls. However, you could pay as much as $20,000 (CAD 26,759) to waterproof a large foundation and repair issues such as cracks and holes.
More Related Articles:
What Factors Impact the Cost of Foundation Waterproofing?
The condition of your foundation and the waterproofing method can significantly impact how much waterproofing for foundations costs. Understanding how contractors calculate foundation waterproofing costs can help you budget more accurately.
Excavation Costs
Your contractor will usually need to excavate the area around your home to apply the foundation waterproofing system and install drains. Most homeowners pay around $3,000 (CAD 4,014) to remove the soil around their home's foundation, or roughly $100 to $250 (CAD 134 to CAD 334) per linear foot.
Waterproofing Material
The waterproofing material used can also significantly affect the price of foundation waterproofing. Cementitious waterproofing typically costs around $5.25 (CAD 7) per square foot. It involves applying a thick cement mixture to fill cracks and prevent water seepage. However, it's not flexible and is prone to cracking if your foundation shifts.
Waterproofing membrane costs between $3.35 and $6.50 (CAD 4.48 and CAD 8.70) per square foot. Contractors often use liquid membrane solutions because they're more robust and flexible than cementitious waterproofing. Alternatively, your installer may recommend a sheet membrane. This type of membrane consists of panels wrapped around your foundation and basement walls. It's less reliable than a liquid membrane, so you'll need to repair any cracks and holes before installation.
Bentonite clay waterproofing involves applying a mixture of corrugated cardboard and clay to protect your foundation against moisture from the surrounding soil and fill cracks. It's more affordable than other waterproofing systems at $3.50 (CAD 4.68) per square foot. However, you may need to reapply the system if it doesn't function correctly.
Finally, weeping tile installation could provide additional protection in very damp environments. Sometimes, homeowners install weeping tiles alongside another waterproofing system. The tiles contain water channels that direct moisture away from the foundation. The cost of weeping tiles depends on your home's size, but most people spend between $2,500 and $15,000 (CAD 3,345 and CAD 20,069).
Interior Drainage Installation
Many homeowners opt to install additional drainage inside their homes to prevent basement flooding. Installing drainage pipes inside the basement walls costs between $0.95 and $2.80 (CAD 1.27 and CAD 3.75) per linear foot, while installing a sump pump to pump water out of your basement costs $490 to $1,170 (CAD 656 to CAD 1,565).
Foundation Repairs
Cracks and holes in your foundation can cause water seepage and make your waterproofing system less effective. Therefore, it's important to fill cracks before waterproofing your basement. Minor repairs typically start from around $500 (CAD 669), while fixing large cracks could cost up to $5,000 (CAD 6,690).
All CAD conversions are based on the exchange rate on the date of publication.
Elocal Editorial Content is for educational and entertainment purposes only. Editorial Content should not be used as a substitute for advice from a licensed professional in your state reviewing your issue. Systems, equipment, issues and circumstances vary. Follow the manufacturer's safety precautions. The opinions, beliefs and viewpoints expressed by the eLocal Editorial Team and other third-party content providers do not necessarily reflect the opinions, beliefs and viewpoints of eLocal or its affiliate companies. Use of the Blog is subject to the
Website Terms and Conditions.
The eLocal Editorial Team operates independently of eLocal USA's marketing and sales decisions.