How Much Do Snow Removal Services Cost?
by Team eLocal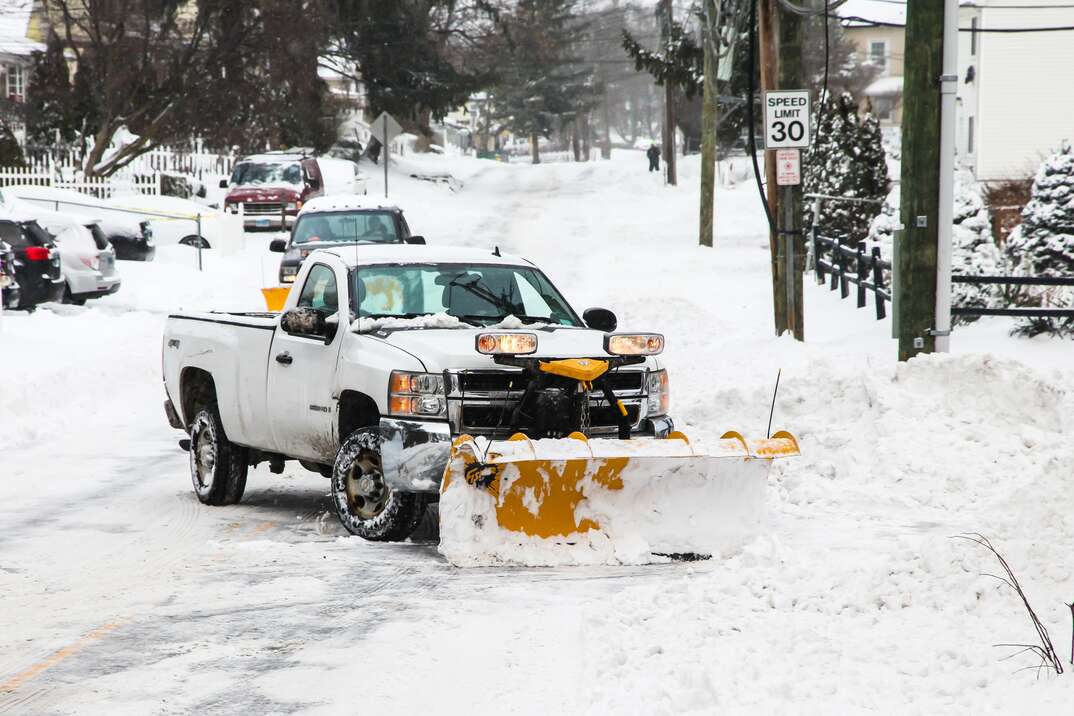 Shoveling snow can be back-breaking work, but it's often essential to keep your entryway safe and accessible. Some jurisdictions even fine their residents for failing to remove snow around their properties, so it's a good idea to plan ahead before the cold weather hits.
Read More Home Improvement Articles
Hiring a professional snow removal contractor is often the easiest way to keep your roof, driveway and sidewalk snow-free.
How Much Does Snow Shoveling Cost?
According to HomeGuide, professional snow removal costs between $30 and $70 (CAD 40 and CAD 95) per visit on average. However, prices can vary significantly, depending on the snow removal method, location and whether you have a contract.
Most residential snow removal companies charge between $25 and $75 (CAD 35 and CAD 100) per hour for snow shoveling services. It usually costs between $30 and $70 (CAD 40 and CAD 95) to have a professional contractor shovel snow from an average-sized driveway.
Talk to a Pro
Call to be connected to a local professional
How Much Does Snow Plowing Cost?
Snow plowing costs slightly less than shoveling because it's faster. The hourly rate is usually between $30 and $70 (CAD 40 and CAD 95), but you can expect to pay just $30 to $50 (CAD 40 and CAD 70) to have snow plowed from an average driveway.
How Much Does Snow Blowing Cost?
Professional snow removal costs between $25 and $75 (CAD 35 and CAD 100) per hour if your contractor uses a snow blower. How long it takes to remove the snow depends on the size of the area to be cleared and the depth of the snow. Overall, most people pay between $40 and $75 (CAD 55 and CAD 100) per visit.
How Much Does Salt Spreading Cost?
Most snow removal contractors charge between $20 and $65 (CAD 30 and CAD 90) to apply salt to areas up to 1,000 square feet. Alternatively, you can purchase snow removal salt and spread it yourself. Expect to spend between $5 and $15 (CAD 7 and CAD 20) per bag.
More Related Articles:
How Much Do Snow Removal Contracts Cost?
Purchasing a snow removal contract is an alternative to paying for one-off services. It may be more cost-effective to buy a contract if you live in an area with frequent snowfall, as the cost per season often works out cheaper.
Most homeowners spend between $200 and $600 (CAD 270 and CAD 800) on an annual snow removal contract, according to Angi. Purchasing a multiyear contract could help you access the lowest prices, and some snow removal contractors allow you to exchange unused sessions for lawn care visits.
However, many companies limit how many services contract holders can receive per season. They may charge an additional fee if you need more snow removal visits than the upper limit. Therefore, it's essential to consider whether the maximum number of services will meet your needs over the average year.
What Factors Impact the Cost of Snow Removal Services?
The depth of the snow can affect how much snow removal costs — the deeper the snow, the more you'll likely pay. Generally, snow removal costs $30 to $100 (CAD 40 to CAD 135) per visit for 6 inches of snow or less. Expect to pay an extra $30 (CAD 40) for every additional 6 inches of snow.
You could pay more than the average driveway snow removal cost if your driveway is steep, graveled or longer than 90 feet.
Your local climate is another factor to consider. Often, snow removal services are cheaper in areas with frequent, heavy snowfall because there are more contractors available to meet demand. That leads to more competition and, therefore, lower prices. You could pay more than average if you need residential snow removal in an area where snow is relatively rare. In these areas, chances are, residents don't have their own means of snow removal. Snow removal services may be their only option, so contractors can charge accordingly.
The costs above apply to easily accessible areas, such as sidewalks and driveways. However, you could pay significantly more to remove snow from your roof or another hard-to-reach place. Removing snow from a roof is more challenging and dangerous, so most contractors charge between $50 and $100 (CAD 70 and CAD 135) per hour. Expect to pay between $200 and $500 (CAD 270 and CAD 670) to remove snow from a standard roof, rising to between $1,000 and $2,000 (CAD 1,350 and CAD 2,680) for a large or steep roof.
All CAD conversions are based on the exchange rate on the date of publication.
Elocal Editorial Content is for educational and entertainment purposes only. Editorial Content should not be used as a substitute for advice from a licensed professional in your state reviewing your issue. Systems, equipment, issues and circumstances vary. Follow the manufacturer's safety precautions. The opinions, beliefs and viewpoints expressed by the eLocal Editorial Team and other third-party content providers do not necessarily reflect the opinions, beliefs and viewpoints of eLocal or its affiliate companies. Use of the Blog is subject to the
Website Terms and Conditions.
The eLocal Editorial Team operates independently of eLocal USA's marketing and sales decisions.