How Much Does It Cost to Build a Screened-in Porch?
by Team eLocal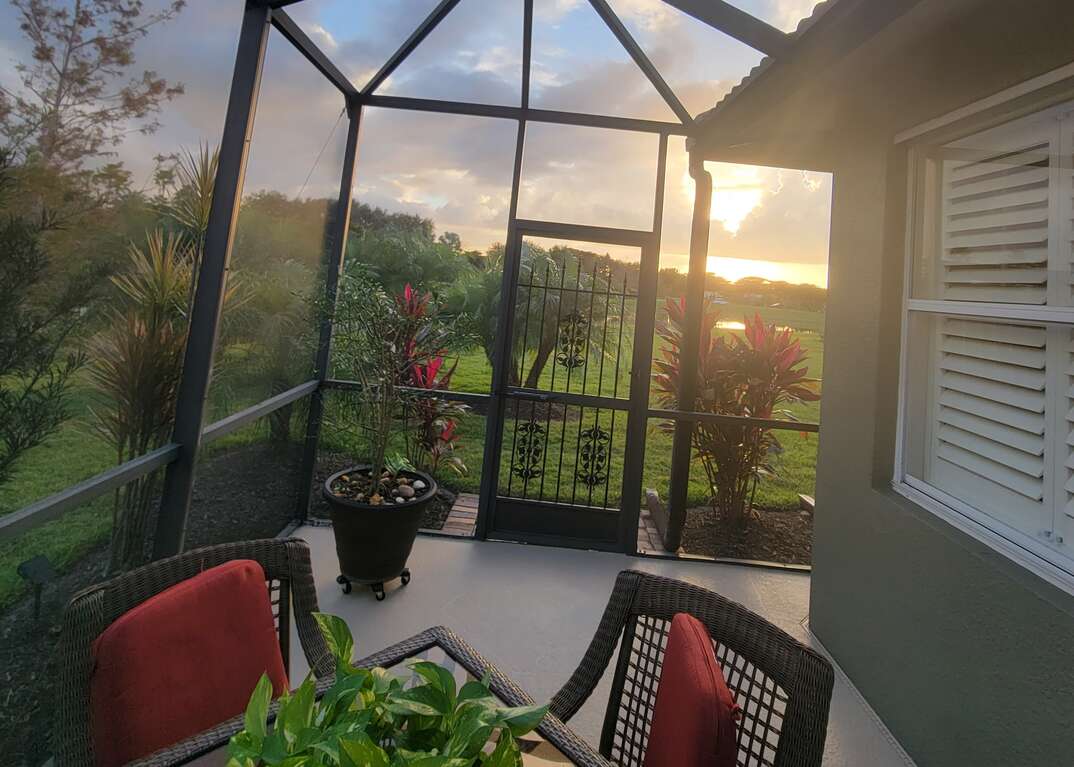 If you dream of spending more time outdoors without the irritation of bug bites, a screened-in porch could provide a handy solution.
Read More Home Improvement Articles
Screening in an existing porch is the most affordable option, but you could also consider building a porch from scratch if you don't already have one. Both projects can be pricey, so it's worth understanding the likely costs before starting work.
How Much Does It Cost to Screen in an Existing Porch?
According to Lawn Love, screening in an existing porch costs around $2,085 (CAD 2,840) on average for a 200-square-foot area. Most homeowners spend between $1,680 and $2,490 (CAD 2,290 and CAD 3,395) on their screened-in porch upgrades, but you could pay as little as $450 (CAD 615) for a basic finish using budget-friendly materials. Meanwhile, screening in an unusually large porch using premium materials could increase your spending to around $2,885 (CAD 3,930).
The materials to build a screened-in porch cost between about $3 and $5 (CAD 4 and CAD 7) per square foot on average, while labor costs between about $5 and 8 (CAD 7 and CAD 11) per square foot. Therefore, you should expect to spend roughly $8 to $12 (CAD 11 and CAD 16) per square foot in total.
Alternatively, you could consider screening in your porch yourself if you're an experienced DIY-er. Many home improvement stores sell porch screening kits for around $250 (CAD 340), but you should budget up to $470 (CAD 640) for additional materials and tools.
Several other factors can affect the cost of a screened-in porch.
Screen Fabric
Which screen fabric you use can significantly affect how much it costs to screen in an existing porch. Fiberglass fabric is the cheapest option at around 15 cents (CAD 0.20) per square foot. Aluminum is also an affordable choice at roughly 30 cents(CAD 0.40) per square foot, but it's more prone to rust than other fabric types.
At the other end of the spectrum, solar screening fabric could set you back as much as $6.25 (CAD 8.50) per square foot. It could be worth the cost if your porch gets a lot of sun and you want to create a shady area to sit and relax.
Other popular porch screening fabrics include polyester, stainless steel and brass, in order of price per square foot.
Doors
Adding an extra door to your screened-in porch could make your yard more accessible, but it will increase your costs. Budget around $300 (CAD 410) for each additional screen door.
Upgrades
The figures above assume you're building a basic screened-in porch without extra premium features. However, you could consider various upgrades to make your porch more comfortable, potentially adding extra outdoor living space to your home.
Motorized screens are a popular addition because they allow you to open them more easily. However, they're relatively pricey at around $3,000 (CAD 4,090) per unit. Adding electrical wiring to supply outlets or wired-in appliances typically costs around $400 (CAD 545), while installing a porch heating unit could set you back approximately $545 (CAD 745).
More Related Articles:
How Much Does It Cost to Add a Screened-in Porch to Your Home?
Structure
Building a screened-in porch from scratch costs significantly more than upgrading an existing structure because you'll need to construct a frame, roof and floor. Most new screened-in porches cost around $6,480 to $26,490 (CAD 8,830 to CAD 36,100), including materials and labor.
Materials
The materials used to build your porch significantly affect the price. Wood is the most affordable option, costing between $40 and $50 (CAD 55 and CAD 70) per post and between $1 and $5 (CAD 1.35 and CAD 6.80) per square foot for roofs. Premium materials such as fiberglass can cost up to $160 (CAD 220) per post.
Permits
You may need to obtain a building permit before constructing a new porch, but this requirement sometimes depends on the size and design of your porch and the rules in your area. It's essential to check with your local building authority before starting work to avoid falling foul of building regulations. The cost of a building permit for a screened-in porch varies by jurisdiction, but the average price is around $190 (CAD 260).
All CAD conversions are based on the exchange rate on the date of publication.
Elocal Editorial Content is for educational and entertainment purposes only. Editorial Content should not be used as a substitute for advice from a licensed professional in your state reviewing your issue. Systems, equipment, issues and circumstances vary. Follow the manufacturer's safety precautions. The opinions, beliefs and viewpoints expressed by the eLocal Editorial Team and other third-party content providers do not necessarily reflect the opinions, beliefs and viewpoints of eLocal or its affiliate companies. Use of the Blog is subject to the
Website Terms and Conditions.
The eLocal Editorial Team operates independently of eLocal USA's marketing and sales decisions.