How Much Does It Cost to Refinish Ceramic Tile?
by Hannah Stephens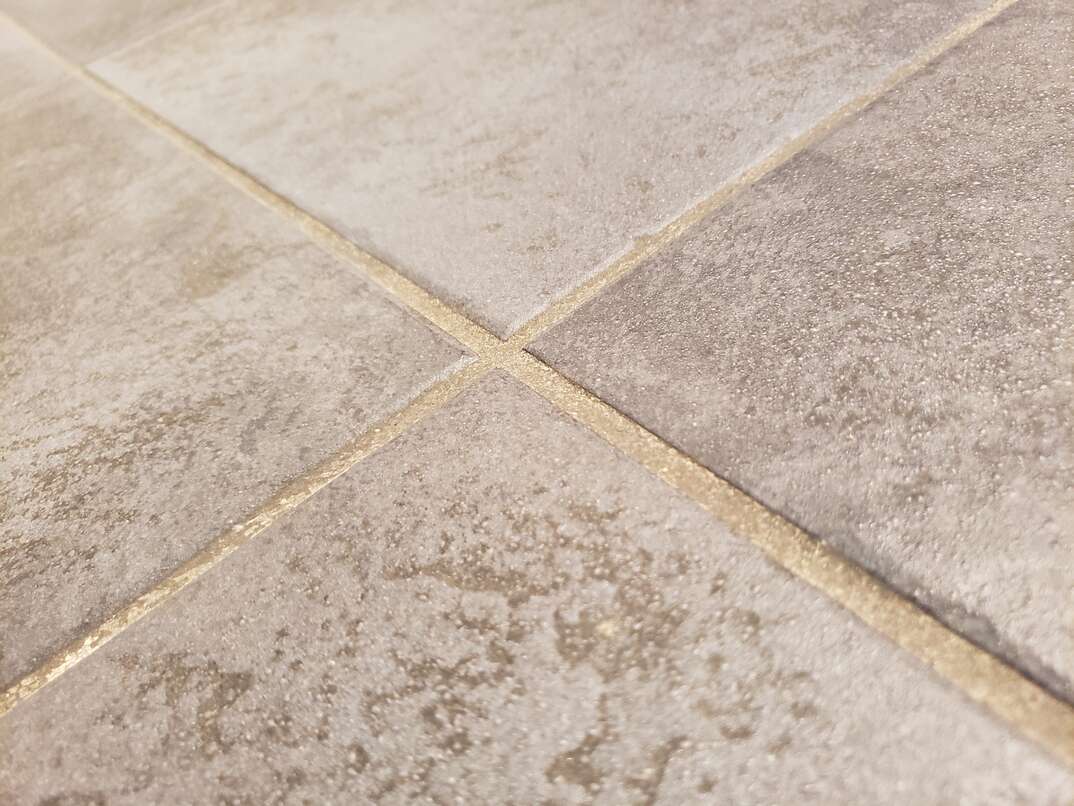 Ripping out a tiled floor or tub surround isn't just costly — it can create significant mess and disruption. Therefore, it's hardly surprising that many homeowners dread the thought of retiling.
Read More Home Improvement Articles
Enter ceramic tile refinishing. This process gives tired-looking tiles a facelift without the inconvenience of starting from scratch, and it's often easier on the wallet.
What Does Ceramic Tile Refinishing or Reglazing Mean?
Refinishing or reglazing ceramic tile involves covering the surface in an epoxy or resin coating. The product dries to look like porcelain and provides a durable finish.
Ceramic tile refinishing offers several advantages. It's significantly cheaper than removing and replacing the existing tile, and you can choose between multiple color and finish options. However, you'll need to coat the entire surface, so you'll lose any contrast between the grout and tiles.
Talk to a Pro
Call to be connected to a local professional
How Much Does DIY Ceramic Tile Refinishing Cost?
You can purchase DIY tile reglazing kits from home improvement stores for around $50 to $200 (CAD 67 to CAD 267), according to data from HomeGuide. Therefore, you can complete small projects relatively cheaply, although you may need multiple kits to refinish a tile floor or a bathroom with multiple tiled walls.
The condition of your existing tiles can affect the cost of DIY ceramic tile refinishing. Repairing damaged grout or tiles is essential for achieving a smooth, uniform finish.
Application techniques vary between kits, and you may need to purchase additional tools and materials. Typically, you'll need sandpaper, painter's tape and brushes or rollers. It's also wise to protect the floor with dust sheets and wear a mask and eye protection.
How Much Does Professional Tile Refinishing Cost?
How much professional tile floor refinishing costs depends on the size of the floor — most companies charge between $4 and $12 (CAD 5 and CAD 16) per square foot or $40 to $120 (CAD 53 to CAD 160) per hour. Therefore, refinishing a midsize bathroom floor measuring 60 square feet typically costs between $240 and $720 (CAD 320 and CAD 960).
Refinishing a bathroom with tiled tub and shower surrounds costs between $300 and $1,200 (CAD 400 and CAD 1,600) on average, while most homeowners pay between $400 and $3,000 (CAD 533 and CAD 4,001) to reglaze a kitchen or master bathroom.
Like DIY tile refinishing, the condition of your tiles can affect how much your reglazing professional charges. Dirty or badly worn tiles are usually more expensive to refinish because your contractor will need to clean or repair them first. They may also need to replace cracked, chipped or missing tiles or refresh the grout. Additional costs may include tile repairs, re-grouting and grout cleaning.
More Related Articles:
Tile Floor Refinishing Vs. Retiling: How Much Could I Save?
Understanding the cost difference between tile floor refinishing or simply ripping the floor up and starting again can help you pick the best option for your budget. On average, installing a ceramic tile floor costs between $7 and $14 (CAD 9 and CAD 19) per square foot, according to data from HomeGuide. You could save even more if you opt for DIY tile refinishing, although you may not achieve as consistent a finish.
As an illustration, most homeowners pay between $2,200 and $3,400 (CAD 2,934 and CAD 4,534) to tile a large 200-square-foot bathroom floor. Refinishing the same floor would likely cost between $800 and $2,400 (CAD 1,067 and CAD 3,200).
However, refinishing isn't the best option for every project. Repairs and re-grouting can significantly increase your costs, so you could be better off retiling if your existing tiles are in poor condition. If you're unsure, getting quotes for both projects can help determine whether reglazing your floor is worth it.
All CAD conversions are based on the exchange rate on the date of publication.
Elocal Editorial Content is for educational and entertainment purposes only. Editorial Content should not be used as a substitute for advice from a licensed professional in your state reviewing your issue. Systems, equipment, issues and circumstances vary. Follow the manufacturer's safety precautions. The opinions, beliefs and viewpoints expressed by the eLocal Editorial Team and other third-party content providers do not necessarily reflect the opinions, beliefs and viewpoints of eLocal or its affiliate companies. Use of the Blog is subject to the
Website Terms and Conditions.
The eLocal Editorial Team operates independently of eLocal USA's marketing and sales decisions.