Get Organized: Here's How Much It Costs to Hire a Professional Organizer
by Team eLocal
If your home feels disorganized and cluttered, it's sometimes hard to know where to begin when it comes to making sense of the mess. A professional organizer can help you gain control over your clutter and make you feel more at ease when you're at home.
Read More Home Improvement Articles
But is it worth the cost? Here's what you need to know about professional organizers to help you decide whether their services are right for you.
What Does a Professional Organizer Do?
Professional organizers handle a variety of home organizing tasks. The process typically starts with a consultation to determine your organizing issues and goals. The organizer will then create a plan that tackles your problem areas. Some services professional organizers provide include:
Decluttering
Helping clients decide what to keep
Installing organizational tools and systems
Organizing during a move
Creating systems that make it easier to stay organized
Instructing clients on how to stay organized
Finding extra space in the home by organizing what's there
These professionals are organizational experts, so they can help you get the physical parts of your home in order. However, they don't typically offer cleaning services. They might do a little dusting or light cleaning of the areas they organize, but don't expect them to vacuum and scrub down your bathroom fixtures.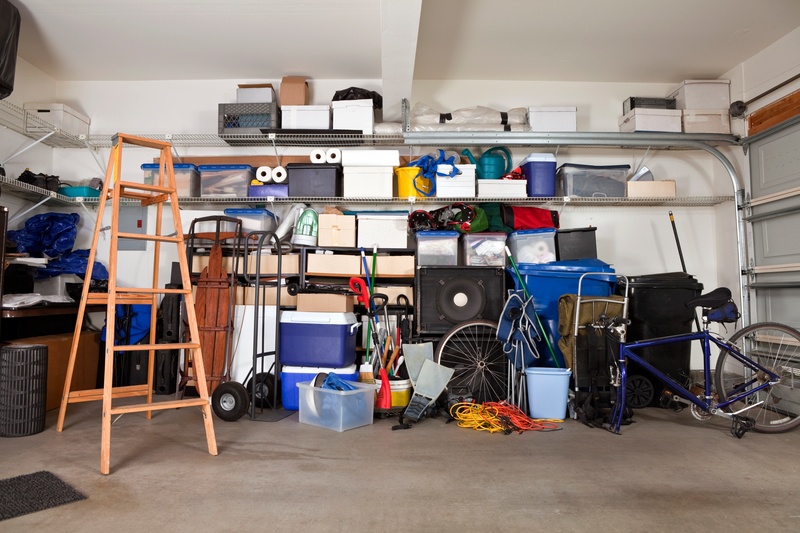 Talk to a Pro
Call to be connected to a local professional
How Much Does It Cost to Hire a Professional Organizer?
According to the Spruce, a professional organizer can cost anywhere from about $250 to $800 or more, though most people pay about $500. Pricing can vary based on the cost of living in your area. You might have additional costs for organizational tools, such as bins and closet organizers. Some organizers also charge fees for extra services, such as removing items you no longer want.
How Do Professional Organizers Charge for Their Services?
It's common to pay a professional organizer by the hour. That means the total cost can vary significantly, depending on the size of the job and how long it takes the organizer to finish. However, some professional organizers offer flat rates for specific projects, such as organizing your pantry. They might offer a menu of services with different rates for each one, so you can choose which tasks you want them to do.
Factors That Influence the Overall Cost
The scope of your project is a major factor in the overall cost. You'll spend a lot less to have just your pantry organized than you would to have your entire home organized. Some jobs are also more complex than others. If you have major clutter that will take hours to sort through, you'll pay more than someone who just needs light organizing. The organizer's experience is often a factor in their rates. Someone with extensive experience and lots of happy customers will likely charge a higher hourly rate than a new organizer.
More Related Articles:
When Do You Need a Professional Organizer?
If you're a naturally organized person and have a home that's fairly organized and clutter-free, you likely don't need to pay a professional organizer. However, there are some situations in which you might benefit from one. Those include:
You don't have time to go through your items and put organizational strategies into place.
You're overwhelmed with clutter and don't know where to start.
You're not naturally organized and have no idea what type of organizational systems are available or would work for you.
You're indecisive and want someone to help you go through your belongings.
You're moving and want help to keep things organized before the move or to organize your new space.
You're facing a major life event where organization could help, such as having a baby, dealing with the loss of a loved one or going through a divorce.
You want accountability to get and keep your home organized.
Hiring a professional organizer can be beneficial at many points in your life. Consider your current situation and your organizing needs and goals to determine whether a professional could help you.
Tips for Choosing a Professional Organizer
Before you hire a professional organizer, research the options to find the best match for your needs. Smaller towns might not have as many options as larger cities, but it's still helpful to look into each option. These tips can help you hire the right professional organizer:
Look at their portfolio. Professional organizers should be able to show you evidence of their skills. Ask for a portfolio, website or other documentation showing their past projects.
Ask about experience. Find out what type of organizing jobs the professional usually does to make sure they have experience in the services you need.
Check out their services. Explore the service options available to make sure you can get everything you want organized.
Compare pricing. Someone who's priced extremely low compared to other local organizers might not have the skills to do the job well. However, comparing prices can help you decide which one fits your budget. Make sure the services are similar when comparing prices.
Ask about the process. Organizers vary in how involved they want you to be. Some have you involved with every step, while others prefer to tackle most of the organizing themselves. Make sure you're comfortable with the style of the person you choose.
Look at reviews. Check online reviews to see if past clients are satisfied and to check for red flags.
Finding the right professional organizer can make your busy life easier and less stressful.
Elocal Editorial Content is for educational and entertainment purposes only. Editorial Content should not be used as a substitute for advice from a licensed professional in your state reviewing your issue. Systems, equipment, issues and circumstances vary. Follow the manufacturer's safety precautions. The opinions, beliefs and viewpoints expressed by the eLocal Editorial Team and other third-party content providers do not necessarily reflect the opinions, beliefs and viewpoints of eLocal or its affiliate companies. Use of the Blog is subject to the
Website Terms and Conditions.
The eLocal Editorial Team operates independently of eLocal USA's marketing and sales decisions.