How Much Does Pool Cleaning and Maintenance Cost?
by Team eLocal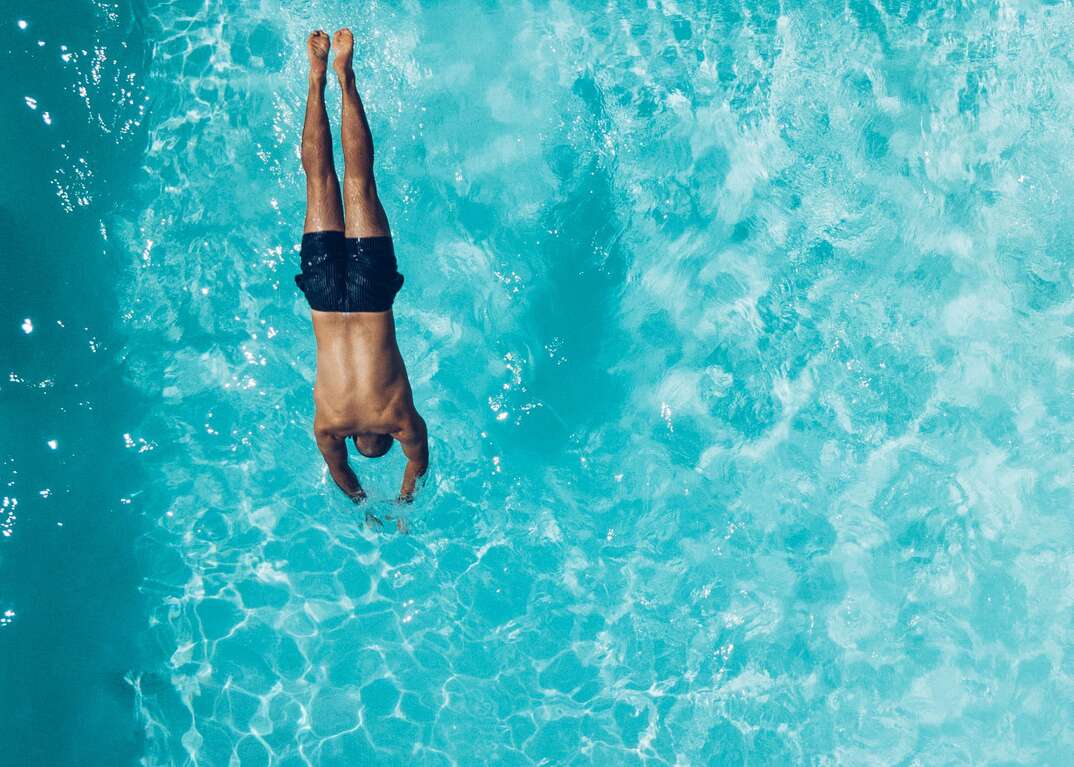 There's nothing like kicking back in your own private swimming pool on a hot summer day. However, all that relaxation comes at a cost. Keeping your pool clean and well-maintained is essential if you want to avoid hefty repair bills or unsanitary swimming conditions.
Read More Home Improvement Articles
Understanding how much pool cleaning costs can help you factor your swimming pool into your home maintenance budget and choose the most cost-effective option.
How Much Does a One-Time Pool Cleaning Cost?
According to LawnStarter, a one-time pool cleaning service costs $235 (CAD 315) on average, with a typical range between about $140 and $335 (CAD 190 and CAD 450). Some pool cleaning companies charge a flat rate per pool, although most charge by the hour.
The average hourly rate for pool cleaning services is around $80 (CAD 110). However, you could pay between about $65 and $95 (CAD 90 and CAD 130), depending on which services you need and the labor rates in your area.
The larger your pool, the longer it takes to clean — and the more you'll pay for pool cleaning services. For example, cleaning a small in-ground swimming pool measuring 10 feet by 20 feet usually costs between about $120 and $160 (CAD 160 and CAD 215) and takes between 90 minutes and two hours. Meanwhile, cleaning an in-ground pool of double the size can take up to five hours and cost as much as $395 (CAD 530).
Talk to a Pro
Call to be connected to a local professional
How Much Do Regular Pool Cleaning Services Cost?
Hiring a pool cleaning service to clean your swimming pool regularly is usually cheaper than paying for one-off services as and when you need them. Many companies offer significant discounts if you commit to a monthly cleaning schedule.
On average, monthly pool cleaning services cost $132 (CAD 177) per session. Therefore, you should expect to pay about $1,600 (CAD 2,200) per year on a monthly pool cleaning contract.
How Much Do Regular Pool Cleaning and Maintenance Services Cost?
Alternatively, you can hire a professional pool maintenance service to keep your swimming pool in proper working condition. Many companies offer contracts that include monthly maintenance and cleaning services.
According to HomeGuide, homeowners spend between $100 and $200 (CAD 135 and CAD 270) per month on pool maintenance. This price is for a package with cleaning services. Expect to pay towards the upper end of the scale if your package includes weekly or biweekly pool cleaning.
More Related Articles:
What Do Pool Maintenance Services Include?
The services included in a pool maintenance package depend on the company and the level of service you select. A basic package may cover analyzing the water, rebalancing the chemicals, changing the filters and cleaning the skimmer and pump baskets. However, it's unlikely to cover the cost of cleaning the pool itself. Expect to pay between $50 and $80 (CAD 70 and CAD 110) per month for basic pool maintenance services.
Midrange swimming pool maintenance packages typically cost between $70 and $95 (CAD 95 and CAD 130) per month. They often include the same services as a basic package, plus cleaning the auto cleaner bag and brushing dirt or debris from the pool walls.
The most comprehensive packages cost between $100 and $200 (CAD 135 and CAD 270) per month and typically cover all services included in a basic or midrange package. They may also include the following services:
Opening and winterizing the pool
Surface skimming
Pool vacuuming
How Much Does It Cost to Open and Close a Pool?
Opening your pool correctly in spring gets it clean and ready to use, while winterizing it before the cold weather hits can prevent damage caused by freezing conditions. If your pool cleaning and maintenance contract doesn't include opening and closing (or you don't have a contract), you'll need to pay for a one-time service.
Opening a pool typically costs between $385 and $485 (CAD 515 and CAD 650). However, you could pay an additional $650 (CAD 870) to drain and clean the pool.
Winterizing a pool is somewhat more expensive, costing between $365 and $650 (CAD 490 and CAD 870) on average. Some pool owners also choose to schedule pool cover cleaning during the same appointment as their pool winterizing service.
All CAD conversions are based on the exchange rate on the date of publication.
Elocal Editorial Content is for educational and entertainment purposes only. Editorial Content should not be used as a substitute for advice from a licensed professional in your state reviewing your issue. Systems, equipment, issues and circumstances vary. Follow the manufacturer's safety precautions. The opinions, beliefs and viewpoints expressed by the eLocal Editorial Team and other third-party content providers do not necessarily reflect the opinions, beliefs and viewpoints of eLocal or its affiliate companies. Use of the Blog is subject to the
Website Terms and Conditions.
The eLocal Editorial Team operates independently of eLocal USA's marketing and sales decisions.