How Much Does It Cost to Hire a Painter?
by Team eLocal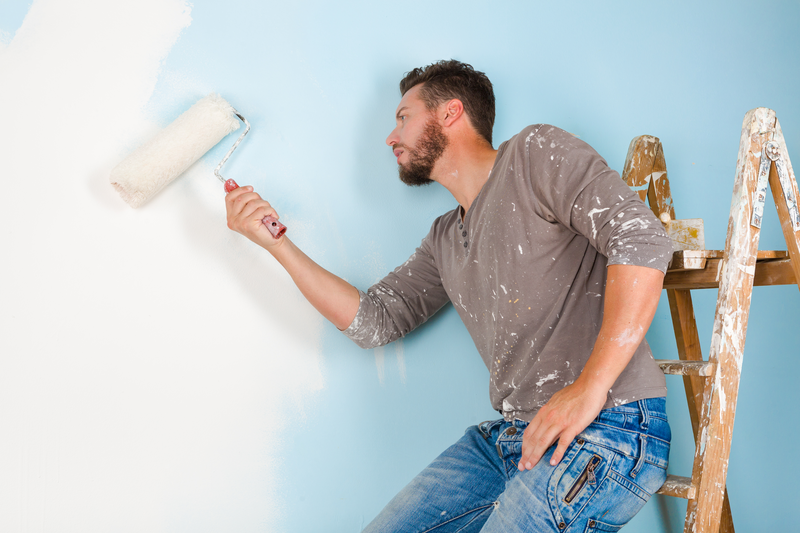 If you've ever tried painting your interior walls, you'll know it's more challenging than it looks. While it's not the most complicated DIY job, it takes real skill to create a flawless finish.
Read More Home Improvement Articles
Therefore, it may be worth hiring a professional painter instead of redecorating yourself.
How Much Does It Cost to Hire an Interior Painter?
According to HomeGuide, hiring an interior painter costs between $1 and $6 (CAD 1.30 and CAD 8) per square foot. Based on those numbers, you can easily calculate how much your project will cost, as long as you know the size of the surface that needs a fresh coat.
Painting all your interior walls usually costs between $1,300 and $6,300 (CAD 1,700 and CAD 8,400), depending on the size of your home.
How Do Painters Charge?
Understanding average interior painting costs per square foot is helpful for estimating your project budget. While some painters charge per square foot, there are several common charging methods. It's essential to ask your painter how they'll calculate your bill before hiring them, because it can have a big impact on your final bill.
Hourly
Some interior painters charge by the hour, usually between $20 and $50 (CAD 26 and CAD 66). Expect to pay toward the lower end of the scale for straightforward jobs in accessible areas. Meanwhile, budget more for more challenging jobs in hard-to-reach places.
Daily
Alternatively, your painter may charge a daily rate covering around eight hours of labor. Typical day rates range between $200 and $500(CAD 260 and CAD 660). A day is usually long enough to paint between 150 and 350 square feet, depending on how experienced the painter is and how fast they work.
Flat Rate
An interior painting company or painter may charge flat rates per room, which can be advantageous, as you'll know your exact project costs from the get-go. How much you pay depends on the room size and other specifics of your particular project. If you're painting a design, like stripes, expect to pay more.
More Related Articles:
What Are the Other Costs Involved in Interior Painting?
Labor isn't the only expense involved in painting interior walls. Consider the following when determining how much your project will likely cost.
How Much Does Painting Preparation Cost?
Unless you live in a brand-new house, your painter will probably need to prepare the walls before starting work. For example, they may need to patch damaged areas and sand them to create a smooth surface. This process usually costs around $4 (CAD 5) per square foot.
However, if the damage is extensive, you may need to repair or replace your drywall. Expect to pay under $1 (CAD 1.30) per square foot for drywall repairs and between $1 and $4 (CAD 1.30 and CAD 5) per square foot for removal and replacement. Allow an extra $200 to $400 (CAD 260 and CAD 535) if you need to replaster the wall.
You may also need to apply primer first to achieve the best results. Applying primer may be included in the project cost, or it may be an additional cost per square foot. Most painters charge about the same to apply primer as they do to paint.
How Much Does Paint Cost?
Professional painters usually supply their own brushes, rollers and other equipment, but don't forget to factor in the cost of the paint itself. According to Forbes, you should expect to pay about $10 to $70 (CAD 13 to CAD 95) per gallon, which is enough to paint around 400 square feet. Painters often have access to trade discounts, reducing the cost of paint by approximately 30%.
The brand and type of paint you choose can also affect the overall cost. Flat paint is typically the most affordable, while satin paint will cost more.
Lead Paint Testing and Removal
Your home might contain lead paint if it was built before 1978. Lead paint poses a health risk, so your painter may recommend paint testing at a cost of $200 to $400 (CAD 260 and CAD 535). If the test detects lead paint, you'll need to remove or encase it before proceeding with your project.
All CAD conversions are based on the exchange rate on the date of publication.
ProFindr
Fast, Easy and Commitment Free.
Skip the search and get the number for a pro near you texted to your phone.
Talk to a local pro. We connect you to pros who are local and available to work.