Get the Stink Out: Odor Removal Cost Guide
by Team eLocal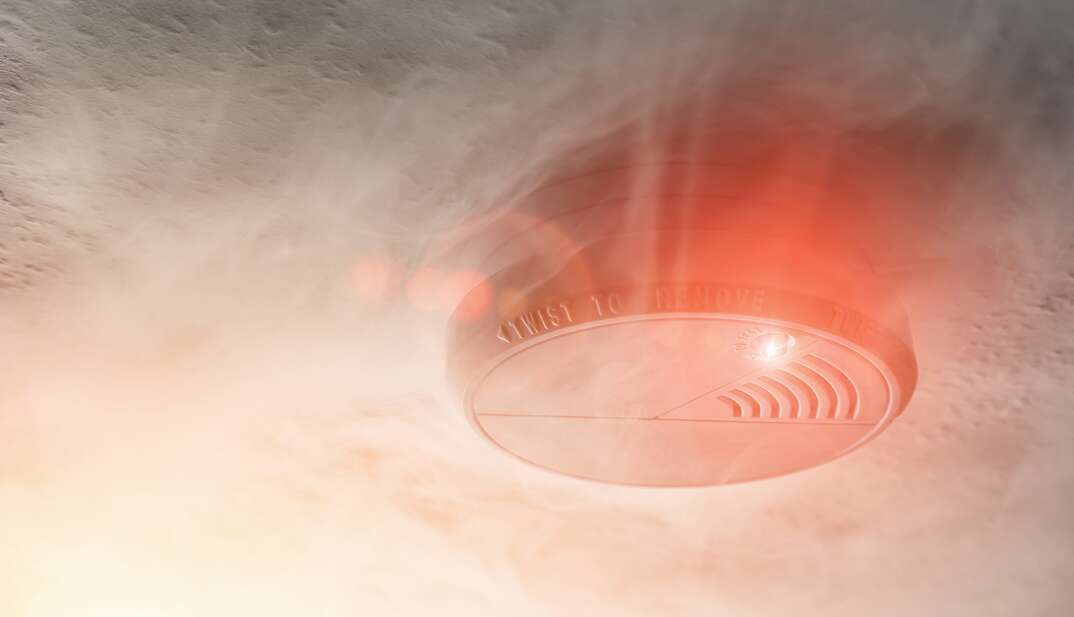 Having a stinky home can make your living space unpleasant, and it can lead to embarrassment when visitors come knocking.
Read More Home Improvement Articles
Whether you're dealing with pet odor or smoky aromas, some smells can't be banished with just a lit candle or an open window. Some stink requires a professional touch.
What Is an Odor Removal Service?
Odor removal services start with a consultation, where the contractor identifies the root cause of the bad smell. Next, the company will recommend the best odor removal treatment for the issue and treat your carpets, walls and soft furnishings to remove stains and smells.
Talk to a Pro
Call to be connected to a local professional
How Much Do Odor Removal Services Cost?
According to data from Yelp, odor removal services cost around $400 (CAD 535) on average, with a typical range between $195 and $900 (CAD 260 and CAD 1,200). However, how much you spend depends on several factors, such as the cleaning method and the materials you need to clean. For example, removing odors from carpets usually costs around 25 cents (CAD 0.33) per square foot, according to HomeGuide.
How Much Do Pet Odor Removal Services Cost?
Fixr says that removing pet odors costs most pet owners roughly $650 (CAD 868), including steam cleaning up to three rooms, stain removal and ozone treatment. Pet odor removal contractors typically charge by the hour. Going rates vary by area, but most charge between $80 and $300 (CAD 100 to CAD 400) per hour.
How Much Do Smoke Odor Removal Services Cost?
How much it costs to remove smoke odors depends on the cause of the smell. Generally, it costs between $200 and $1,000 (CAD 270 to CAD 1,335) to remove the smell of smoke after a house fire or remediate cigarette smoke odors.
However, the odor removal process could cost significantly more after a house fire if the smoke enters your HVAC ductwork. American Family Insurance estimates that a professional HVAC evaluation costs between $100 and $500 (CAD 135 and CAD 670), and you could spend as much as $1,000 (CAD 1,335) on repairs. Expect to pay around $3,000 to $26,000 (CAD 4,000 and CAD 34,700) in total for house fire odor remediation and cleanup services.
More Related Articles:
What Methods Are Used to Remove Odors?
The cleaning method is one of the most significant factors affecting how much odor removal costs. Which method is most appropriate depends on the odor and the severity of the problem.
Enzyme Cleaners
Professional pet odor removal specialists often use spray-on enzyme cleaners to remove pet stains and odors from carpets and soft furnishings. These cleaners are suitable for use over an entire room or as a spot treatment. They work by breaking down the bacteria causing bad smells.
Applying enzyme cleaner to an entire room costs $30 to $40 (CAD 40 to CAD 50). However, you could pay significantly more if your room is larger than average.
Ozone Treatment
An ozone shock treatment, also known as ozone blasting, can help remove stubborn odors when other treatments don't work. This treatment type is most commonly used to remove pet odors. It involves filling a room with a deadly amount of ozone to kill any lingering bacteria.
Ozone treatment is more expensive and complex than other odor remediation methods because it requires removing all living things from the room, including houseplants. Expect to pay between $50 and $60 (CAD 70 and CAD 80) per room.
Subfloor Extraction
Subfloor extraction involves using a suction tool to extract smelly substances soaking a subfloor, such as urine. Generally, contractors treat the area with an enzyme cleaner beforehand to kill as many odor-causing bacteria as possible. Subfloor extraction odor removal costs roughly $50 to $200 (CAD 70 to CAD 270) per room.
Steam Cleaning
Steam cleaning can effectively remove odors and stains from carpets and furniture, but it's less effective for treating hardwood floors. The cleaning process involves applying high-pressure steam to the affected areas and using a powerful vacuum to remove any remaining dirt and debris. Most homeowners spend between $100 and $200 (CAD 135 to CAD 270) per room for steam cleaning services.
Chemical Cleaning
Some companies use powerful chemicals to remove stubborn odors like pet smells and smoke. This process is often called chemical dry cleaning because it involves minimal water, and the contractor uses brushes to remove dirt. On average, this odor removal costs between $120 and $150 (CAD 160 to CAD 200) per room.
What Other Factors Affect Odor Removal Costs?
The severity of the odor problem can affect how much odor removal costs. For example, the mild smell caused by house-training pets could cost as little as $400 (CAD 535) to remediate if your pets don't urinate much indoors. Meanwhile, treating a severe problem caused by several untrained pets could cost up to $1,250 (CAD 1,670.)
Generally, odor removal costs more if you allow the problem to worsen over an extended period. It's often much more challenging to remove smells caused by soaked-in urine or regular smoking if you let the issue fester.
If the problem is severe, you may need to perform home repairs to eliminate the odor. For instance, large volumes of pet urine can gradually cause your subfloor to rot or warp. In this situation, you may need to replace the subfloor at the cost of between $2,375 and $2,600 (CAD 3,170 and CAD 3,470) for an average home.
All CAD conversions are based on the exchange rate on the date of publication.
Elocal Editorial Content is for educational and entertainment purposes only. Editorial Content should not be used as a substitute for advice from a licensed professional in your state reviewing your issue. Systems, equipment, issues and circumstances vary. Follow the manufacturer's safety precautions. The opinions, beliefs and viewpoints expressed by the eLocal Editorial Team and other third-party content providers do not necessarily reflect the opinions, beliefs and viewpoints of eLocal or its affiliate companies. Use of the Blog is subject to the
Website Terms and Conditions.
The eLocal Editorial Team operates independently of eLocal USA's marketing and sales decisions.