How Much Do Movers Cost?
by Oriel Roy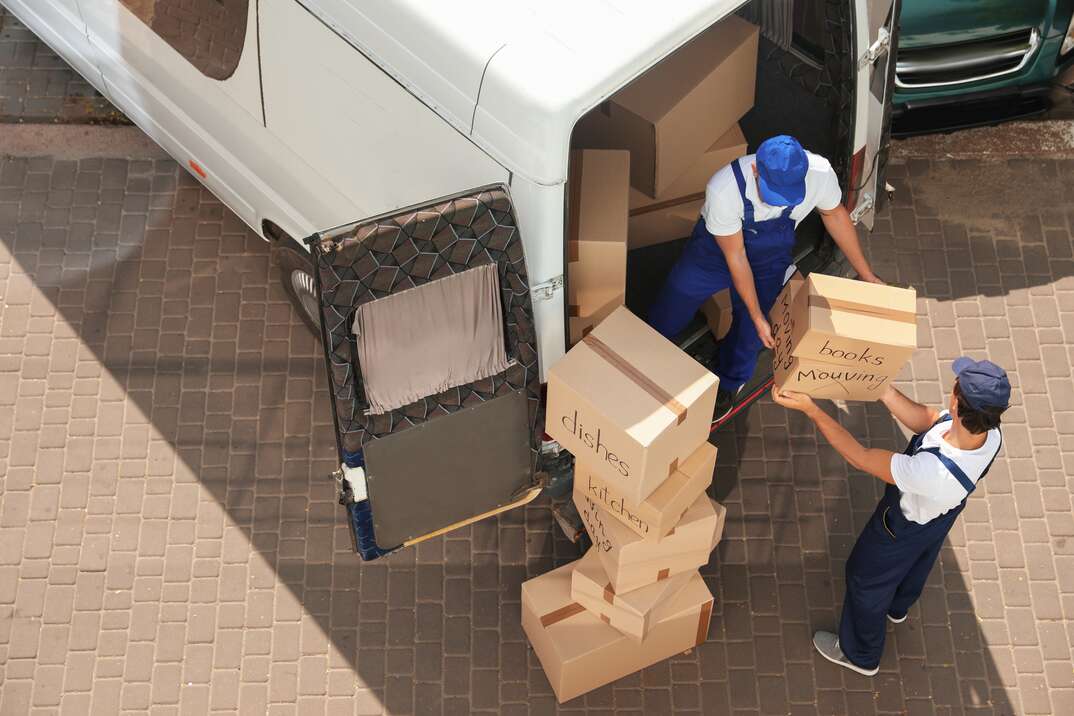 Moving house can be an exhausting experience, which is why so many homeowners hire movers to transport their belongings to their new homes.
Read More Home Improvement Articles
Professional movers can offer additional services to make your move less taxing, from storing your furniture to even packing your belongings for you. However, all these services come at a cost. It's important to find out what you'll pay ahead of time so you can decide what services are worth it for your move.
How Much Do Movers Cost on Average?
According to Bob Vila, hiring movers costs somewhere between $900 and $2,500 (CAD 1,200 and CAD 3,350) on average. However, you could pay significantly more or less than average, depending on factors such as distance and additional services.
The distance between your old and new home significantly impacts how much movers cost. As you might expect, the cost to move cross country is much higher than moving within the same city or state.
Local Moves
Local moves (within the same city or zip code) are relatively inexpensive because your moving company can complete the job quicker with lower fuel costs. Generally, professional movers charge flat rates for local moves based on the items to be moved. Expect to spend between $900 and $2,400 (CAD 1,200 and CAD 3,200) on a same-city move — or even less if you're not moving many items or you're not going very far.
Medium Distance Moves
Medium-distance moves (within or near the same state) usually cost around $5,600 (CAD 7,500). However, prices can vary considerably depending on the mileage, and you should expect to pay more than average for moves of 100 miles or more. Some moving companies charge per mile for these types of moves, while others may offer a flat rate.
Long-Distance Moves
Long-distance moves crossing multiple states can be expensive because professional movers usually calculate cross-country moving costs per mile. The higher price accounts for fuel costs, traveling time and wear and tear on vehicles. How much you'll spend depends on the distance, but most homeowners pay between $5,700 and $10,000 (CAD 7,600 and CAD 13,300).
How Much Do Movers Charge for Packing Services?
How much movers charge for packing services depends on the number and type of belongings you need them to pack. Professional packing services cost around $1,000 (CAD 1,300) on average. As you might expect, packing the items in a one-bedroom apartment you've lived in for a year or two could cost significantly less, while packing for a six-bedroom house that you've lived in for decades could cost a lot more.
More Related Articles:
What Other Factors Affect the Cost of Hiring Movers?
Distance aside, the main factor affecting how much movers cost is the size of your house and the number of belongings. For example, moving the contents of a one-bedroom apartment locally costs up to $500 (CAD 670), while you could pay up to $1,500 (CAD 2,000) to move the contents of a five-bedroom house. Other factors affecting how much it costs to hire movers include:
Storage Services
Your moving company may have storage available for short periods if there are logistical issues during the move. However, using a moving company for long-term storage is rarely cost-effective because it's usually much more expensive than regular storage units. Expect to spend around $240 (CAD 320) on traditional furniture storage.
Additional Crew or Trucks
The larger your home, the more people you'll need to remove and transport your belongings. Many moving companies charge around $25 to $50 (CAD 35 to CAD 70) per hour per worker. However, most moves require at least two movers, so you should expect to pay around $50 to $100 (CAD 70 to CAD 130) per hour. If you have a large house, you could spend $200 (CAD 270) per hour or more for four movers. You could also pay extra if you need more than one truck or a large vehicle, while using a smaller van or truck to move the contents of a small house is often more affordable.
Hour Minimums
Most movers charge for a minimum number of hours to ensure a job is financially worthwhile — in other words, there's a minimum rate they won't charge below, even if the job takes less time. Many companies have a three-hour minimum, so the lowest amount you should expect to pay for two movers is around $150 to $300 (CAD 200 to CAD 400).
It's always good to ask how you'll be charged after you reach the minimum amount. Some moving companies will prorate the hourly cost, so you'll only be charged for every 15 minutes you use over the minimum. Others will round it up to the hour or half hour. This could be the difference between paying $325 in labor costs for a move that takes 3.25 hours and costs $100 per hour, and paying $400 for that same move at the same hourly rate.
Callout Fee
Movers don't typically charge a callout fee because their hour minimums serve the same purpose. However, they may charge additional transportation fees in certain circumstances. Accessibility issues can increase the cost of moving by around $200 to $500 (CAD 270 to CAD 670). Your company may also charge an extra fee of around $300 to $600 (CAD 400 to CAD 800) for specialty items, such as pianos and pool tables.
Supplies
Some moving companies charge extra for moving supplies, such as packing boxes and tape. Therefore, checking what's included in your quote is essential, especially if you're paying for additional packing services. It's often cheaper to purchase the packing materials yourself if your company allows it.
Tips
There's no rule stating you must tip your movers, but many homeowners choose to tip between 10% and 20% of the total fee if they're satisfied with the job. You may wish to consider tipping a higher percentage for low-value moves.
All CAD conversions are based on the exchange rate on the date of publication.
Elocal Editorial Content is for educational and entertainment purposes only. Editorial Content should not be used as a substitute for advice from a licensed professional in your state reviewing your issue. Systems, equipment, issues and circumstances vary. Follow the manufacturer's safety precautions. The opinions, beliefs and viewpoints expressed by the eLocal Editorial Team and other third-party content providers do not necessarily reflect the opinions, beliefs and viewpoints of eLocal or its affiliate companies. Use of the Blog is subject to the
Website Terms and Conditions.
The eLocal Editorial Team operates independently of eLocal USA's marketing and sales decisions.