How Much Does an Home Energy Audit Cost?
by Team eLocal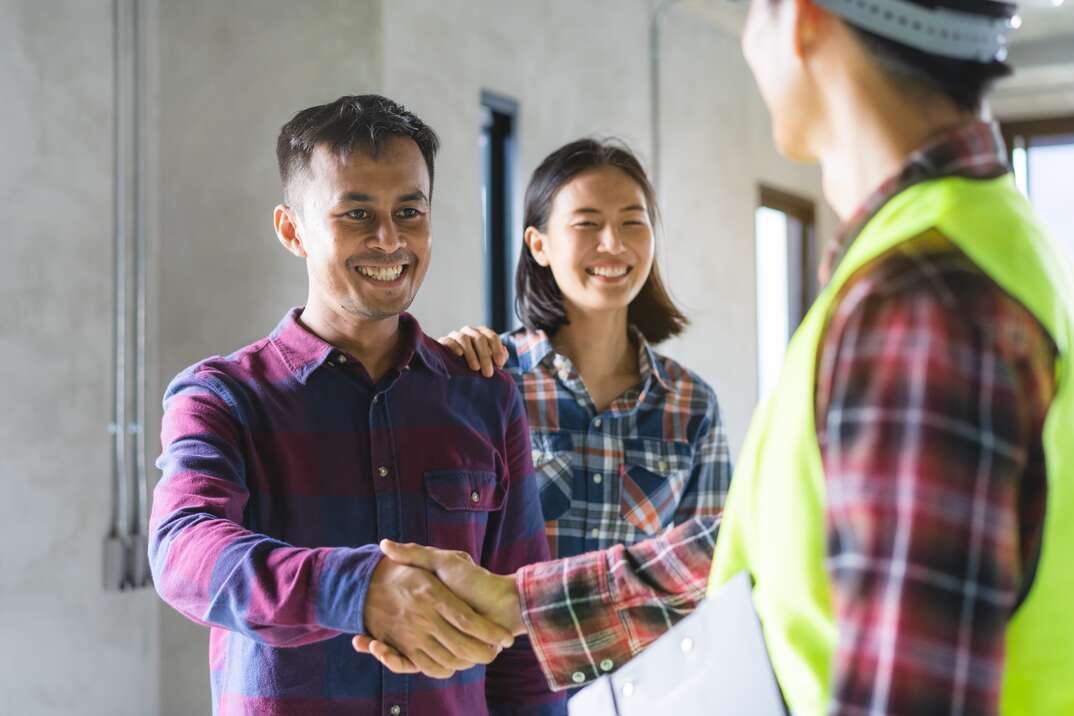 You get your utility bills every month, and — as long as they aren't astronomical compared to the previous billing cycle — you likely don't give them much thought. You have to pay for AC in the summer and heat in the winter. That's just the way things go, right? Not so, homeowner; an energy-efficient home means lower energy bills and more money in your pocket.
Read More Heating and Cooling Articles
Do you want to make your home more energy efficient but are unsure where to start? A home energy audit can help you figure out how to banish uncomfortable drafts and sky-high energy bills.
What Is a Home Energy Audit?
A home energy audit tests the energy efficiency of your home. It evaluates your household energy usage and identifies areas where your home wastes energy. The results allow your assessor to make recommendations on making your home more energy efficient. They can also tell you which improvements to prioritize to save money on your energy bills and make your home more comfortable.
You may need an energy audit if your energy bills are unusually high or if your home feels drafty and uncomfortable. The U.S. Department of Energy also recommends home energy auditing before investing in energy-saving home upgrades or installing a renewable energy system.
Talk to a Pro
Call to be connected to a local professional
What Does an Energy Audit Include?
What an energy audit includes depends on the type of audit and the structure of your home. Generally, a home energy auditor will examine the inside and outside of your home to identify any areas where air could leak, such as gaps around windows, doors and electricity line entry points.
Often, home energy audits include a blower door test. This test involves closing the windows and doors and using a blower door machine to reduce the air pressure inside each room. The assessor then uses an infrared camera to identify air leaks and determine the most effective sealing methods.
Other common home energy auditing services include the following:
Inspecting insulation to identify uneven application
Checking the energy efficiency of boilers and furnaces
Examining HVAC ductwork to identify air leaks
Inspecting lighting systems and recommending energy-efficient bulb upgrades
Evaluating the energy efficiency of home appliances and thermostats
How Much Does a Home Energy Audit Cost?
According to Bob Vila, the average home energy audit costs around $415 (CAD 575). Most homeowners pay somewhere in the region of about $200 to $675 (CAD 280 to CAD 935).
While many homeowners pay for a home energy audit out of pocket, it's worth checking whether your utility company subsidizes the cost. Some companies cover the full cost of home energy auditing, while others provide a partial rebate.
More Related Articles:
What Factors Affect the Cost of a Home Energy Audit?
Various factors can affect the cost of home energy auditing. Understanding these factors can help you estimate how much you should expect to spend on auditing more precisely.
Audit Level
The American Society of Heating, Refrigerating and Air-Conditioning Engineers (ASHRAE) operates three energy auditing levels. A Level 1 energy audit is relatively basic, while a Level 2 audit is more comprehensive. Level 3 audits provide the most detailed analysis but are more commonly used for commercial buildings.
During a Level 1 energy audit, the assessor visually inspects the building's exterior and interior to identify any obvious air leaks. They may also analyze the homeowner's energy bills to determine problem areas. Expect to pay between 8 and 12 cents (CAD 0.11 and CAD 0.17) per square foot for a Level 1 audit.
Level 2 audits involve more detailed surveying and testing of your home's energy efficiency, and the auditor will examine your energy bills in greater depth. Level 2 audits typically cost between 12 and 35 cents (CAD 0.17 and CAD 0.48) per square foot. 
A Level 3 audit could be a good option if your home has complex energy efficiency issues because it can identify technical solutions to high energy consumption. These audits take longer and require more specialized equipment, so you could pay between 36 and 50 cents (CAD 0.50 and CAD 0.69) per square foot.
Home Size
While some energy auditing companies charge a flat fee per inspection, most calculate bills according to your home's size.
Therefore, an energy audit could cost as little as $80 (CAD 110) for a 1,000-square-foot home, and up to $1,500 (CAD 2,075) for a home measuring 3,000 square feet.
HERS Certification
You'll likely need a Home Energy Rating System (HERS) certification before remodeling or extending your home. The certificate might also be necessary if you want to sell your house as proof of building code compliance.
You may need a separate HERS test for each home system. Expect to spend around $150 (CAD 210) on HERS testing and between $50 and $100 (CAD 70 and CAD 140) per certification.
Location
Where you live can significantly impact the cost of home energy auditing. Generally, audits are more expensive in areas with high living and labor costs. Meanwhile, you could spend less than average in an affordable suburban or rural area.
All CAD conversions are based on the exchange rate on the date of publication.
Elocal Editorial Content is for educational and entertainment purposes only. Editorial Content should not be used as a substitute for advice from a licensed professional in your state reviewing your issue. Systems, equipment, issues and circumstances vary. Follow the manufacturer's safety precautions. The opinions, beliefs and viewpoints expressed by the eLocal Editorial Team and other third-party content providers do not necessarily reflect the opinions, beliefs and viewpoints of eLocal or its affiliate companies. Use of the Blog is subject to the
Website Terms and Conditions.
The eLocal Editorial Team operates independently of eLocal USA's marketing and sales decisions.