How Much Does It Cost to Build an Addition?
by Team eLocal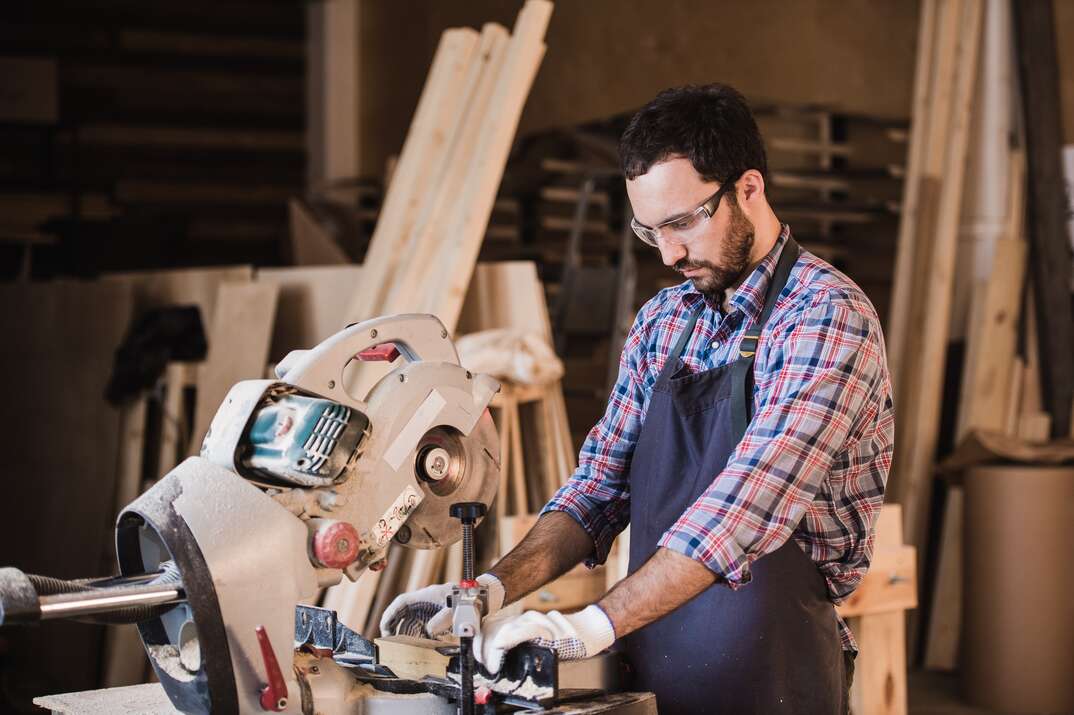 If your home is full of people and stuff, you might be feeling the squeeze. Building a home addition can give you some much-needed extra space and make your layout more convenient.
Read More Home Improvement Articles
However, all that additional space comes at a significant cost.
How Much Does It Cost to Build an Addition on Average?
According to HomeGuide, building an addition costs between $22,500 and $74,000 (CAD 30,400 and CAD 100,000) on average. Small additions start from around $7,000 (CAD 9,465), while a major project, such as adding a second story, could set you back as much as $350,000 (CAD 473,000).
The size of your home addition has a significant bearing on how much you'll pay. As a rule of thumb, you should expect to spend between $90 and $210 (CAD 120 and CAD 285) per square foot.
Talk to a Pro
Call to be connected to a local professional
What Factors Affect the Cost of Home Additions?
Size isn't the only factor affecting how much a home addition costs. For example, contractors usually charge more to build additions in areas with high living costs. Understanding how different factors impact your project costs can help you estimate your outlay more accurately.
Quality and Finish
Building a home addition using average materials and fixtures costs around $130 (CAD 175) per square foot. However, basic additions can cost as little as $90 (CAD 120) per square foot if you use budget materials and don't require plumbing. Using premium materials or adding luxury finishes could increase the price to around $210 (CAD 385) per square foot.
Room Type
Some rooms are more expensive than others to build. Rooms requiring plumbing and complex electrical work, such as bathrooms and kitchens, are usually the costliest. For example, adding a kitchen typically costs between $25,100 and $43,400 (CAD 33,900 and CAD 58,700). Bathrooms are cheaper at around $18,000 to $47,000 (CAD 24,500 to CAD 63,500), but the cost per square foot is higher than rooms without plumbing.
Meanwhile, adding a sunroom is relatively affordable, at $8,100 to $30,000 (CAD 11,000 to CAD 40,500), while adding a bedroom costs between $10,300 and $24,900 (CAD 14,000 and CAD 33,700). Adding a main suite is one of the most expensive home additions because you'll need to build the bedroom plus a plumbed-in en suite. Most homeowners spend between $59,400 and $96,500 (CAD 80,300 to CAD 130,500) on this project.
The more windows and doors you need, the more you'll likely spend. For example, adding a double-pane window typically adds around $400 to $800 (CAD 540 to CAD 1,100) to your costs.
More Related Articles:
Expansion Method
Extending an existing room to increase its size is almost always cheaper than building an entirely new room. There are several more affordable techniques for increasing your home's square footage, although they won't be suitable if you need a separate room. Bumping out a room typically costs between $5,000 and $30,000 (CAD 6,800 and CAD 40,500).
Alternatively, you could consider adding a cantilever bump-out to increase your room's width by up to 2 feet. Cantilever additions attach to the existing joists and don't need a foundation, so they're relatively cheap. How much it costs to build a cantilever addition depends on its size, but most people pay around $17,000 (CAD 23,000) for a 2-foot extension.
HVAC, Electrical and Plumbing Work
Adding plumbing, HVAC and electrical systems to your addition will increase the costs. Electrical wiring costs around $2 to $4 (CAD 2.70 to CAD 5.40) per square foot, while installing plumbing fixtures costs between $450 and $1,800 (CAD 610 and CAD 2,435) per unit. Installing ductwork to supply hot and cold air from your HVAC system usually costs between $800 and $1,600 (CAD 1,100 and CAD 2,200) per room.
Permits
You'll need to obtain a permit to build most home additions. Permit costs vary significantly by area, but most jurisdictions charge between $100 and $300 (CAD 135 and CAD 410) per permit.
All CAD conversions are based on the exchange rate on the date of publication.
Elocal Editorial Content is for educational and entertainment purposes only. Editorial Content should not be used as a substitute for advice from a licensed professional in your state reviewing your issue. Systems, equipment, issues and circumstances vary. Follow the manufacturer's safety precautions. The opinions, beliefs and viewpoints expressed by the eLocal Editorial Team and other third-party content providers do not necessarily reflect the opinions, beliefs and viewpoints of eLocal or its affiliate companies. Use of the Blog is subject to the
Website Terms and Conditions.
The eLocal Editorial Team operates independently of eLocal USA's marketing and sales decisions.