How Much Does It Cost to Waterproof a Basement?
by Team eLocal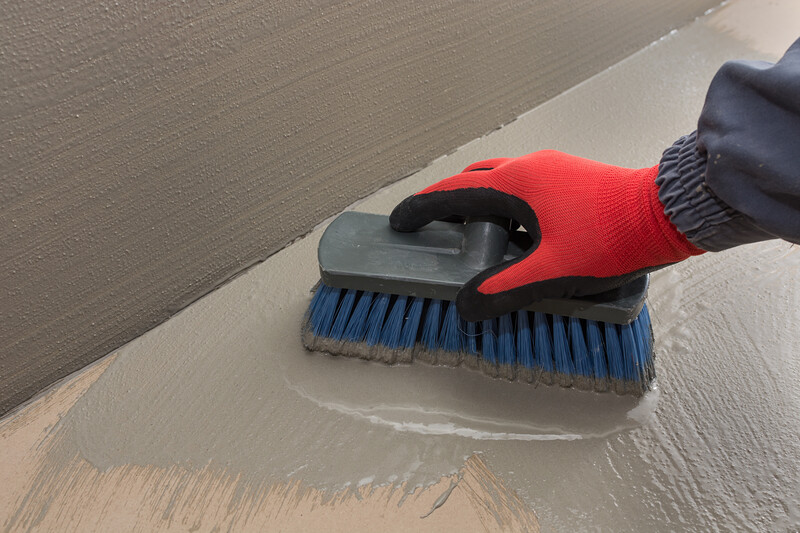 If you apply the adage "out of sight, out of mind" to your damp, musty basement, you may need to rethink your strategy. Simply shutting the door on the problem and pretending it doesn't exist could lead to significant water damage and provide the perfect conditions for mold to flourish.
Read More Water and Fire Damage Articles
Fortunately, basement waterproofing can prevent moisture from entering your home — and it can save you from a flood of costs associated with water damage, like mold removal and repairing structural damage.
What Is Basement Waterproofing?
Waterproofing a basement involves sealing the interior or exterior walls to prevent moisture from getting inside and reduce the risk of structural issues, mold growth and other problems. Basement sealing is often necessary if you live in an area with a high water table or poor soil drainage.
What Methods Can You Use to Waterproof a Basement?
The most common method for basement waterproofing is painting the interior walls with a waterproof coating. There are several types of basement waterproofing paint, and which one is best for your home depends on the wall materials and finish.
Acrylic Basement Waterproofing Paint
Acrylic basement waterproofing paint is an affordable and simple way to seal your basement. You can apply it yourself in thick layers using a roller, brush or spray applicator.
One of the primary advantages of using acrylic paint to waterproof a basement is that you can use it on painted walls. Furthermore, you can paint over the top once it's dried for a consistent finish. However, this type of basement paint is relatively prone to blistering and cracking.
Silicate Sealers
Silicate sealers, also called densifiers, are another DIY option. You can apply the sealer using a brush or roller. The sealer then seeps into the concrete or brickwork and cures to create a durable, waterproof surface.
Unlike acrylic basement paint, silicate sealers won't crack or blister over time, making them less likely to allow moisture back inside your basement. You can also paint over most brands. However, they're only suitable for unpainted, unsealed walls.
Concrete Coatings
Applying a thick layer of concrete waterproof coating to your basement walls creates a permanent, impermeable layer. You can apply the coating in two layers using a tampico brush. However, the disadvantage of concrete coatings is that you can't apply them on painted surfaces.
Exterior Basement Waterproofing
External basement waterproofing is an alternative to waterproofing basement walls from the inside. It's usually a more effective and permanent solution because it tackles the underlying cause of damp basements instead of simply keeping the water out.
You'll need to hire a professional basement waterproofing company for this project, as it involves excavating the soil around your house to the foundation. Next, your contractor will install a waterproof membrane or coating to your exterior basement walls. Drainage panels around your home's perimeter direct water to a French drain to prevent your foundation from becoming waterlogged and keep your basement dry.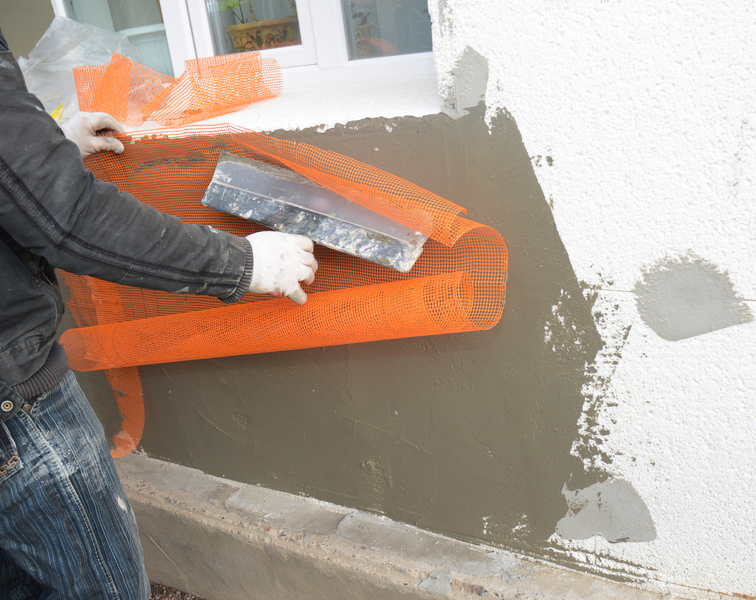 More Related Articles:
How Much Does Basement Waterproofing Cost?
According to House Logic, hiring a company to waterproof a basement costs between $10,000 and $15,000 (CAD 13,400 and CAD 20,100) for exterior waterproofing. As you might expect, purchasing waterproof paint or sealer to apply yourself is significantly cheaper. For example, silicone sealer typically costs around $130 (CAD 175) for enough to cover up to 250 square feet with two coats.
However, costs can vary significantly from home to home, and you may need a combination of measures to keep your basement water-free. Bob Vila estimates the total average cost of basement waterproofing at around $4,500 (CAD 6,000).
What Factors Affect the Cost of Waterproofing a Basement?
Various factors can affect the cost of waterproofing a basement, including the cause of the dampness. Addressing the cause, such as cracks or leaks in your basement walls, could significantly increase the overall cost. You may also need to repair damage caused by excess moisture. Common cost factors include:
Upgrading gutters and downspouts to direct water away from your home's foundation
Regrading landscaping to encourage water to flow away from your house
Installing wall drains or a sump pump to remove water from your basement
Remediating mold growth caused by excess moisture
Repairing cracks in your home's foundation
All CAD conversions are based on the exchange rate on the date of publication.
Elocal Editorial Content is for educational and entertainment purposes only. Editorial Content should not be used as a substitute for advice from a licensed professional in your state reviewing your issue. Systems, equipment, issues and circumstances vary. Follow the manufacturer's safety precautions. The opinions, beliefs and viewpoints expressed by the eLocal Editorial Team and other third-party content providers do not necessarily reflect the opinions, beliefs and viewpoints of eLocal or its affiliate companies. Use of the Blog is subject to the
Website Terms and Conditions.
The eLocal Editorial Team operates independently of eLocal USA's marketing and sales decisions.