How Much Does It Cost to Drill and Install a Well?
by Team eLocal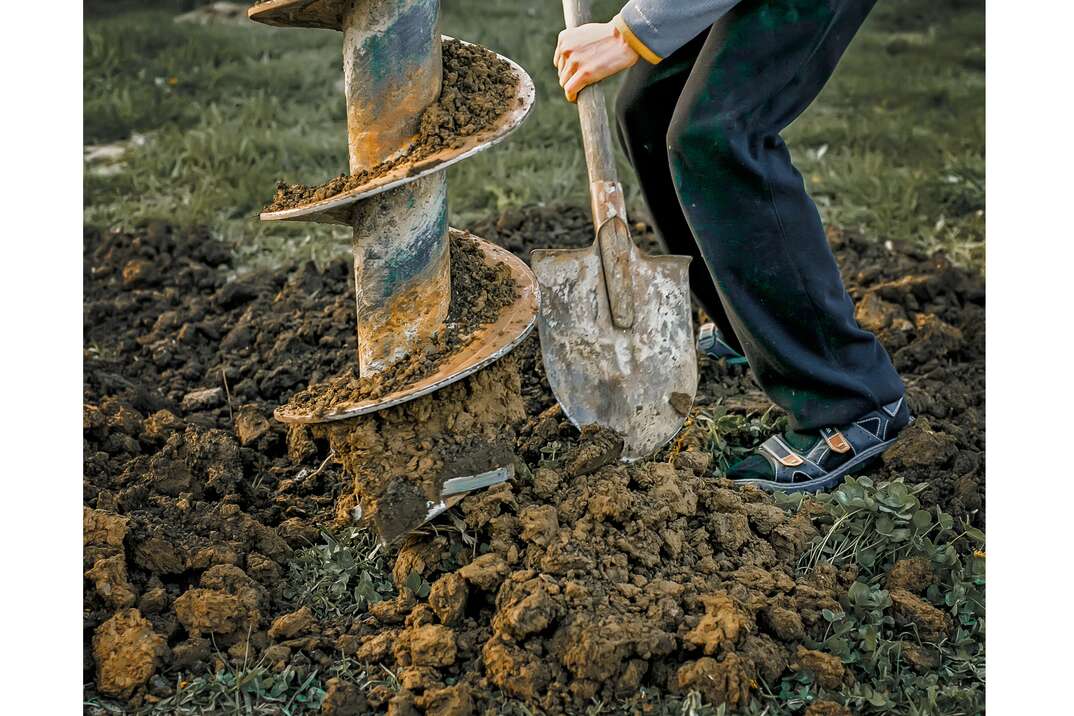 If you're tired of paying monthly bills to your water company or worry about the safety of your municipal water supply, drilling a well provides an alternative water source. However, it's not a project to take lightly. As you might imagine, digging a well isn't as simple as heading into your backyard with a shovel, so you'll need a professional to do the heavy work.
Read More Home Improvement Articles
Well drilling costs can vary significantly depending on several factors, so it's worth understanding how pricing works before starting your project.
How Much Does Residential Well Drilling Cost?
According to HomeGuide, drilling a well costs around $15 to $25 per foot for drilling only, or between $25 and $65 per foot for both drilling and installation.
All in, you should expect to spend between $3,750 and $15,000, according to This Old House. However, you could pay as little as $1,800 to $3,000 to drill a shallow well.
What Factors Impact the Cost of Drilling a Well?
One of the primary factors affecting how much it costs to drill a well is its depth. How deep you need to drill depends on the conditions in your area.
Most residential wells are between 100 and 300 feet deep. Your well driller can advise you on the ideal depth, or you could ask a neighbor how deep their well is to help you estimate costs before embarking on your project.
The deeper the well, the more expensive the project. For example, drilling a 100-foot-deep well and installing a PVC casing costs around $3,550 — a similar, 200-foot-deep well costs around $7,100. Increase the depth to 300 feet, and you're looking at an overall cost of roughly $10,650. (Data from HomeGuide.)
Another factor to consider is the soil conditions where you live. You could pay less to drill a well if it's easy to dig the soil in your desired location. Meanwhile, drilling into solid rock could increase your costs by around 150%.
You may need to obtain a permit to drill a well on your property, and the rules and costs for well permits vary from place to place. Generally, you should budget somewhere between $350 and $700 for permits. Where you live can also affect how much you pay for labor, and contractors usually charge more in cities with higher living costs.
More Related Articles:
How Much Does It Cost to Install a Well?
Drilling is the priciest part of installing a well, but you should also factor in additional installation costs. You'll need to case your newly drilled well to stop it from collapsing, which will cost you between $6 and $130, depending on the materials. For example, PVC is the cheapest option, and costs up to $10 per foot. However, it isn't robust enough for earthquake-prone areas. Stainless steel is going to cost up to that maximum amount. Galvanized steel is a strong midrange option. (Data from This Old House.)
Residential wells also require a pump system to transfer water inside your property. Expect to pay between $300 and $2,000 for a well pump system.
What Factors Affect Well Installation Costs?
The type of well casing you use can significantly impact the overall cost of installing a well (See price breakdown above.) The casing diameter can also affect well installation costs — the thicker the casing, the more durable the finish. However, thicker casing is also more expensive.
It's also worth considering the proximity of your new well to your house. Installing a well close to your home's perimeter is often more affordable because you can install shorter water and electricity lines.
However, each municipality places different limits on how close you can install a well to specific structures. For example, most areas require you to drill at least 5 to 10 feet from a residential property, and at least 50 feet from a septic tank.
Finally, you'll need to test your well water to make sure it's safe to drink, and how you test it can affect the cost. DIY testing kits are usually cheaper, costing around $20 to $150. Professional testing typically can cost up to $650, but it offers the advantage of providing detailed recommendations for treating your water supply.
Elocal Editorial Content is for educational and entertainment purposes only. Editorial Content should not be used as a substitute for advice from a licensed professional in your state reviewing your issue. Systems, equipment, issues and circumstances vary. Follow the manufacturer's safety precautions. The opinions, beliefs and viewpoints expressed by the eLocal Editorial Team and other third-party content providers do not necessarily reflect the opinions, beliefs and viewpoints of eLocal or its affiliate companies. Use of the Blog is subject to the
Website Terms and Conditions.
The eLocal Editorial Team operates independently of eLocal USA's marketing and sales decisions.