A New Sump Pump Doesn't Have to Drain Your Wallet: What to Know About Installation Costs
by Team eLocal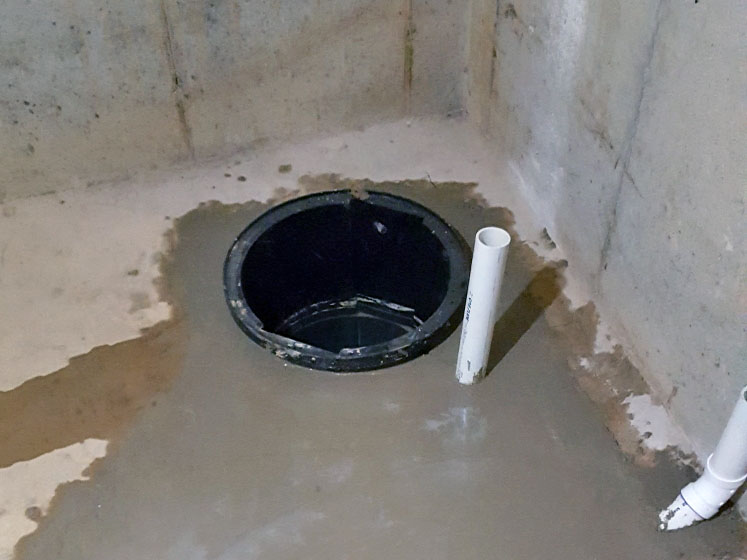 The total price you'll have to pay to install a sump pump depends on two main factors: the type of pump you choose and how much work is involved in the installation.
Read More Home Improvement Articles
Professional installation is usually the most expensive part of the process. Explore the costs to help plan for this home improvement project that could help prevent major flooding in your home.
Sump Pump Installation Costs
According to The Family Handyman, the average cost for a sump pump is around $125, but the price can vary depending on the pump. On the low end, you could get a sump pump for around $50 for the unit. On the high end, the pump could cost you $500 to $600 or more.
These factors influence the overall price:
Type: Pedestal pumps are generally cheaper and cost less to install than submersible pumps. However, submersible pumps are usually better for larger amounts of water.
Horsepower: Sump pumps are typically available in 1/4-, 1/3- and 1/2-horsepower units. Larger units cost more. The size you need depends on the risks of flooding. If your home has a higher flooding risk, you'll need a larger pump to keep up with it.
Material: Plastic is a cheaper option for sump pumps, and it resists corrosion. However, metal construction can handle more pressure and reduces the risk of motor burnout, so the extra cost could be worth it.
Alarm: Some systems include an alarm to let you know if the water goes above a certain point. This feature usually adds to the price.
Wi-Fi option: You can pay more for a sump pump with Wi-Fi connectivity, which lets you keep an eye on the water situation in your basement remotely.
Balance the features you want and need with the cost to get a pump that works for your needs and budget.
More Related Articles:
Talk to a Pro
Call to be connected to a local professional
Factors Affecting Installation Costs
Installation can be expensive if you're installing a new sump where you've never had one before. The process involves tearing up the floor and installing a pit for the pump, which is labor-intensive. On average, you can expect the total sump pump installation cost to run between $1,000 and $3,000. Some factors that can affect the installation costs include:
Replacement or brand-new: Replacing an old sump pump with a new one costs significantly less than installing a new one from scratch. Digging and preparing for a new sump pump takes a lot of work, which increases labor costs.
Location: A sump pump going into a crawl space or other area that's difficult to access will usually cost more for installation.
Flooring material: Digging into a dirt floor is much easier than breaking up inches of concrete, so the material on your basement floor has an impact on the pricing.
Permits: Some areas require permits for sump pump installation, which adds to the cost.
Electrical work: Your sump pump needs a dedicated circuit and a GFCI outlet that's close enough to let you plug the pump directly into the outlet. If you don't already have an outlet that meets those requirements, you'll need to hire an electrician to do the work.
Battery backup: Although optional, adding a battery backup ensures your sump pump works even if the power goes out. This increases the overall costs of the installation.
Anything that makes the installation more difficult or time-consuming will increase the cost.
DIY Sump Pump Installation
You can save on labor costs if you do the sump pump installation yourself. However, putting in a new sump pump is a lot of work. You'll likely need to rent tools to break up the concrete and dig the pit. You'll also need to know how to place the pump properly to make it effective and how to direct the water away from your home.
If you're not familiar with sump pump installation and requirements, it's often best to leave the work to the professionals. Making a mistake in the installation process could make the sump pump ineffective, or you could end up with major plumbing or electrical issues that cause other problems.
Elocal Editorial Content is for educational and entertainment purposes only. Editorial Content should not be used as a substitute for advice from a licensed professional in your state reviewing your issue. Systems, equipment, issues and circumstances vary. Follow the manufacturer's safety precautions. The opinions, beliefs and viewpoints expressed by the eLocal Editorial Team and other third-party content providers do not necessarily reflect the opinions, beliefs and viewpoints of eLocal or its affiliate companies. Use of the Blog is subject to the
Website Terms and Conditions.
The eLocal Editorial Team operates independently of eLocal USA's marketing and sales decisions.