Here's How to Hire a Landscaper
by Team eLocal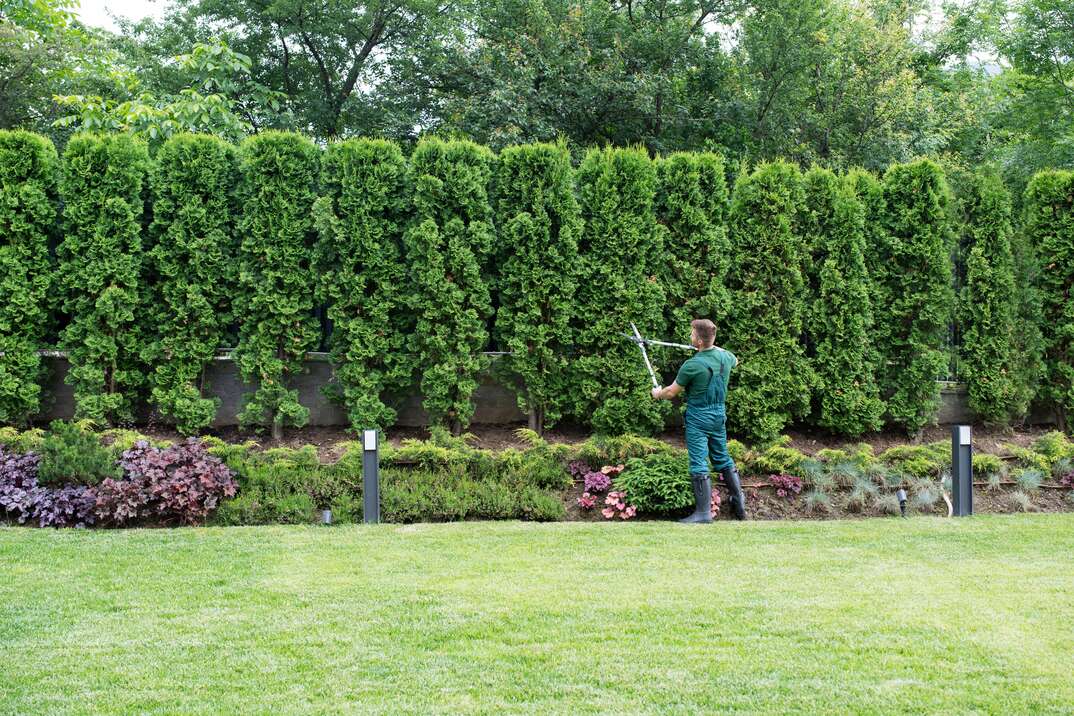 An attractive lawn and landscaping can boost your home's curb appeal, taking it from just another bland home to the best on the block. However, unless you have a green thumb and the time and skill to do the work yourself, you're going to need to hire a professional landscaper.
Read More Home Improvement Articles
When considering which expert landscaper to hire, there are two main questions to examine: How to find a pool of expert residential landscapers to choose from and — once you do — how to choose the one who can do the best job for you. Here, we get into both.
How to Find Residential Landscaping Contractors
Commercial Contractor or Landscaping Expert?
For starters, you want to make sure you seek out expert residential landscapers. Commercial contractors cost more because they are more highly regulated, have higher capital outlays and apply standardized services to their list of clients.
Expert residential landscapers cost less and focus more on individual tastes and styles. They're more willing to be flexible in their landscaping process and work with you to come up with a unique design that's just right for your setting. Commercial contractors tend to schedule projects far ahead and require monthly contracts, while residential contractors are generally more available on short notice and charge by the job.
More Related Articles:
Seek Personal Recommendations
Forbes says the first place to look for expert landscaping contractors in your area is to ask your neighbors, coworkers and local friends for referrals. Make sure you know what type of work a person has had done, however, before you take their recommendation at face value. You want to make sure you find an expert landscaper who has the right skills, plus a great reputation for the type of landscaping work you require.
Talk to a Pro
Call to be connected to a local professional
How to Choose an Expert Landscaping Contractor
Once you find one or more residential contractors to consider working with, it's time to see if any are right for your particular job. The landscaping contractor you hire must fit your budget and timeline and be qualified for the size and complexity of your project.
Review Their Portfolio
One way to narrow down which contractor you want to hire is to review the portfolios of the ones you're considering. There's no better way to tell whether an expert home landscaper can give you the look and feel you're looking for than by examining their previous work.
Check Their Qualifications
Make sure you only consider properly licensed expert residential contractors. For example, Angi says pros working with trees should have an arborist license. If the person is going to apply pesticides or fertilizer, make sure they are qualified to do so. Make sure their licenses are valid, unexpired and have no restrictions that would affect your project. If they have certifications in the specialized kind of work you need, all the better. If they also have professional affiliations, that gives them an extra seal of approval, as those organizations hold their members to certain standards.
Consider All the Costs
Before you hire an expert home landscaper, get a full quote in writing. Make sure it includes the exact work the contractor will perform for you and according to what specific terms.
Confirm They're Insured
Any contractor you hire should be both insured and bonded; otherwise, you could be held liable if an accident occurs during work on your property. The expert home landscaper you hire should at least have liability insurance and workers' compensation insurance.
Ask Good Questions
Before hiring anyone, you'll want to ask all the questions you can to ensure the expert landscaping contractor is both qualified for your job and the right fit.
Make sure to ask all the questions you may have about:
Qualifications: Inquire about services and guarantees offered, what sets each provider apart and whether they have references.
Your specific project: Ask about growing conditions, maintenance requirements and personal aesthetics.
Landscaping in general: Talk about current landscaping trends and ways to save money on your project.
Your home is precious to you. When you put it in the hands of an expert landscaping contractor, you want to know that it's someone who cares about the quality of their work and helping you create the right outdoor space for your wants and needs.
Elocal Editorial Content is for educational and entertainment purposes only. Editorial Content should not be used as a substitute for advice from a licensed professional in your state reviewing your issue. Systems, equipment, issues and circumstances vary. Follow the manufacturer's safety precautions. The opinions, beliefs and viewpoints expressed by the eLocal Editorial Team and other third-party content providers do not necessarily reflect the opinions, beliefs and viewpoints of eLocal or its affiliate companies. Use of the Blog is subject to the
Website Terms and Conditions.
The eLocal Editorial Team operates independently of eLocal USA's marketing and sales decisions.