When Is Professional Tree Removal Necessary?
by Michael Franco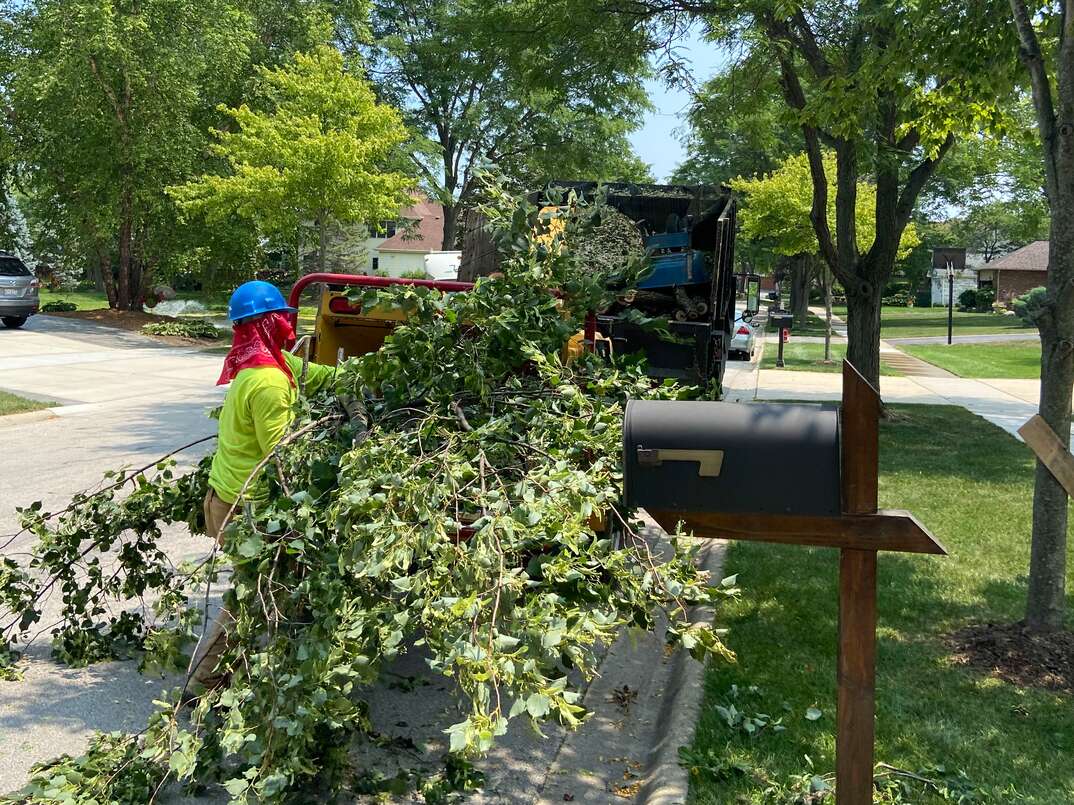 Trees are a lovely addition to your property. But due to issues like age, disease, safety concerns or storm damage, you may need to remove a tree from time to time.
Read More Home Improvement Articles
When it comes to tree maintenance and removal, it can be tempting to tackle the work on your own to save money, especially if you're a big DIYer. And while there is some seasonal tree maintenance you can handle yourself, there are also many scenarios when it's best to call on professional tree removal specialists to ensure the job is done safely and correctly.
Can You Remove a Tree Yourself?
Tree removal can be a dangerous and complicated process, and oftentimes special equipment and expertise are needed to ensure the job is done right. Although it may cost you more up front to hire the pros, it's likely worth it in the long run to ensure the tree is removed properly, efficiently and without causing any unnecessary damage to your home or yard.
Talk to a Pro
Call to be connected to a local professional
However, Call a Professional Tree Service If…
Power Lines or Other Utilities Are in the Way
If the tree is touching a power line, it's both a fire risk and an electrical shock hazard, and should definitely be handled by a professional. If you spot a tree that has fallen on a power line, you should report it ASAP, even if the tree isn't on your property. That said, even trees that are hovering precariously close to power lines pose a risk when removing, so you'll definitely want to call in a pro for any tree removal where power lines or other utilities may be at risk of being damaged during removal.
The Tree Is Too Big
In some instances, a tree may be small enough for you to remove on your own, but the tree really does have to be pretty small. The rule of thumb here is that if you can remove the tree without having to get up on a ladder to trim the branches, then it's probably a good removal project for you to tackle on your own. Anything tall enough to require a ladder for the job is probably above the average homeowner's pay grade, with regard to safety concerns and equipment needed.
The Tree Is in a Tricky Spot
If you're planning to remove a tree that's at risk of falling on your house or damaging other structures in any way during the removal process, you'll obviously want a professional tree service company to handle the job to mitigate risk. A licensed and insured tree professional has the skill, equipment and safeguards in place to help protect against this sort of thing. And, in the event that any damage was to occur, hiring a tree-cutting service ensures that they will be the ones that have to deal with the liability instead of you.
More Related Articles:
The Tree Is Dead or Dying
Dead trees are unpredictable, and they're more likely to fall or split during a storm or high winds. Plus, they can be home to termites and other pests that most homeowners want to avoid, so if a tree is dead and needs removing, play it safe and call in the tree professionals rather than attempting to take care of it yourself.
You Want to Remove the Stump
Stump removal is tough, and tree removal experts have the necessary tools and manpower to make this work a whole lot easier. In many situations, stump removal is next to impossible without a stump grinder or hazardous chemicals, so unless you're ok with the stump staying put, hiring this part of the process out is almost always the way to go.
Playing It Safe with Tree Removal
Tree removal can be a dangerous business, so unless the tree is small enough to take on without a ladder and any specialty equipment, plan to hire a professional tree service to handle any tree removal work you need done on your property. Tree services offer a wide range of services that make removing trees much safer, easier, and speedier than you could ever hope to achieve on your own.
A pro can provide specialty equipment like cranes, pulley systems and stump grinders to help get the job done — plus, they should be familiar with how to best tackle trees based on species, age and location. Hiring a professional tree service gives you the peace of mind of knowing that the job is in the hands of experts, with the knowledge and experience to keep your family and property safe.
Elocal Editorial Content is for educational and entertainment purposes only. Editorial Content should not be used as a substitute for advice from a licensed professional in your state reviewing your issue. Systems, equipment, issues and circumstances vary. Follow the manufacturer's safety precautions. The opinions, beliefs and viewpoints expressed by the eLocal Editorial Team and other third-party content providers do not necessarily reflect the opinions, beliefs and viewpoints of eLocal or its affiliate companies. Use of the Blog is subject to the
Website Terms and Conditions.
The eLocal Editorial Team operates independently of eLocal USA's marketing and sales decisions.