How Much Do Snow Removal Services Cost?
by Team eLocal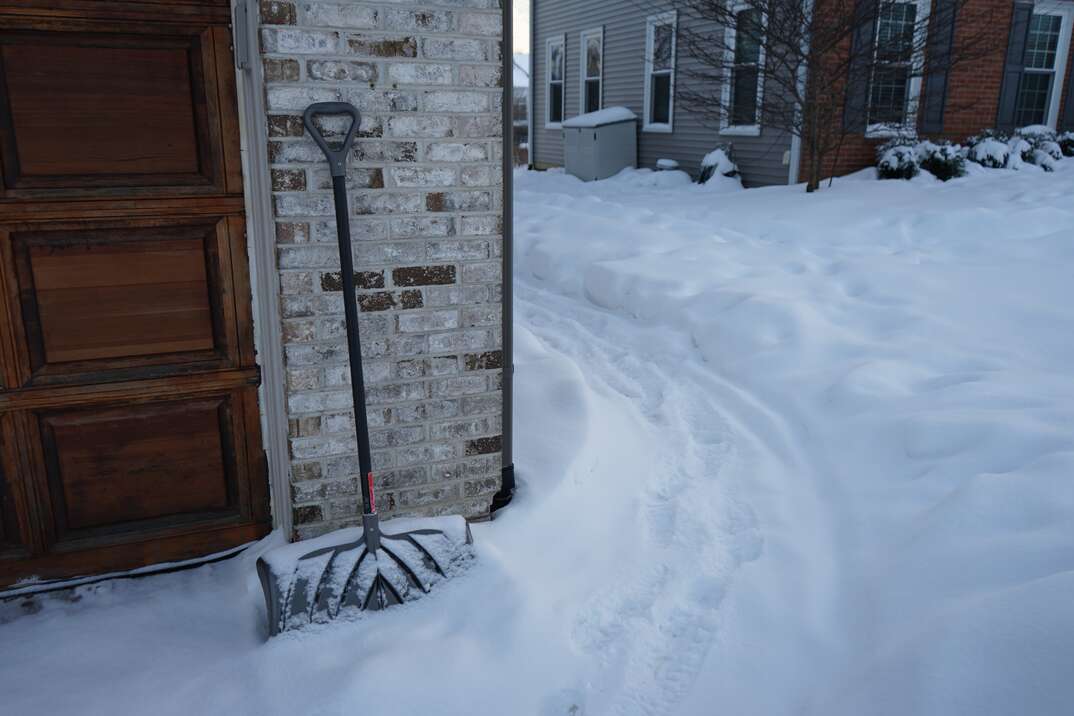 According to the National Safety Council, attempting to shovel snow yourself could cost more than just your time. This activity leads to thousands of injuries and up to 100 deaths every year. Depending on the amount of snow covering your driveway, you may want to leave this job to the professionals.
Read More Home Improvement Articles
Below, we'll explore how much professional snow removal costs to help keep you safe and warm this winter.
How Much Do Snow Removal Services Cost?
How much professional snow removal costs depends on a few factors, including the method used and how much snow you need to clear. According to HomeGuide, most homeowners spend between $30 and $100 per visit if the snow is no more than 6 inches deep. Each additional 6 inches adds around $30 to the total cost.
Your contractor will decide which removal method to use based on the snow depth and the area size. Sometimes, they may recommend using a combination of methods for the best results. Typical prices per visit include:
Snow plowing: $30 to $70
Snow blowing: $40 to $75
Snow shoveling: $30 to $70
Salt spreading: $20 to $65
The location can also affect how much snow removal services cost, and accessible areas are usually the cheapest to clear. Therefore, it's more affordable to remove snow from a path or driveway than from hazardous, hard-to-reach areas, such as roofs.
Talk to a Pro
Call to be connected to a local professional
How Do Snow Removal Companies Charge?
Most snow removal companies charge by the hour, and the hourly rate is usually between $25 and $75. Factors such as the labor required to complete the job and overhead costs, such as insurance and equipment, affect how much a contractor charges per hour.
If you live in an area with infrequent snowfall, your contractor may charge you per event. Expect to pay a flat rate of between $30 and $100 per snowstorm.
What Do Snow Removal Costs Include?
Snow removal fees include the cost of labor and equipment. The company will clear any accumulated snow from the area and pile it in a safe place away from walls and fences. Sometimes, the quote will include the cost of salting the area to prevent snow and ice from building up again after the contractor leaves.
If you purchase a snow removal contract, you're usually entitled to a limited number of visits per month or season. Some snow removal companies offer lawn services during warmer months, so you may be able to convert unused snow removal visits into lawncare sessions when the season ends.
More Related Articles:
Is It Cheaper to Buy a Season of Services or Pay Per Service?
You can typically purchase snow removal contracts for a month or season of services. A monthly contract typically costs between $100 and $300, while a seasonal contract costs between $200 and $600 on average.
It's almost always cheaper to purchase a seasonal contract than pay for the same number of services separately. However, it's essential to consider how many snow events you're likely to experience over the season. A seasonal contract is usually the most cost-effective option if you live in an area with frequent snowfall.
However, you may not reach your service limit if your area experiences infrequent snowfall. In this situation, paying for individual visits when you need them may be cheaper than paying for more services than you need upfront.
How Much Do Emergency Snow Removal Services Cost?
Many jurisdictions issue fines if you don't clear accumulated snow promptly. Therefore, you may require emergency snow removal services if you experience an unexpected snowstorm. Prices vary significantly by area, but you should expect to pay above the usual hourly rate for snow removal services at short notice or outside regular working hours.
Typically, snow removal companies are in high demand during the winter and often have long waiting lists by the time cold weather hits. In fact, you may find it difficult to access emergency snow removal services if you wait until a storm strikes. It's usually best to purchase a snow removal contract well in advance if you expect significant snowfall over the winter to avoid getting caught out.
Elocal Editorial Content is for educational and entertainment purposes only. Editorial Content should not be used as a substitute for advice from a licensed professional in your state reviewing your issue. Systems, equipment, issues and circumstances vary. Follow the manufacturer's safety precautions. The opinions, beliefs and viewpoints expressed by the eLocal Editorial Team and other third-party content providers do not necessarily reflect the opinions, beliefs and viewpoints of eLocal or its affiliate companies. Use of the Blog is subject to the
Website Terms and Conditions.
The eLocal Editorial Team operates independently of eLocal USA's marketing and sales decisions.