How Much Does It Cost to Install Radiant Floor Heating?
by Team eLocal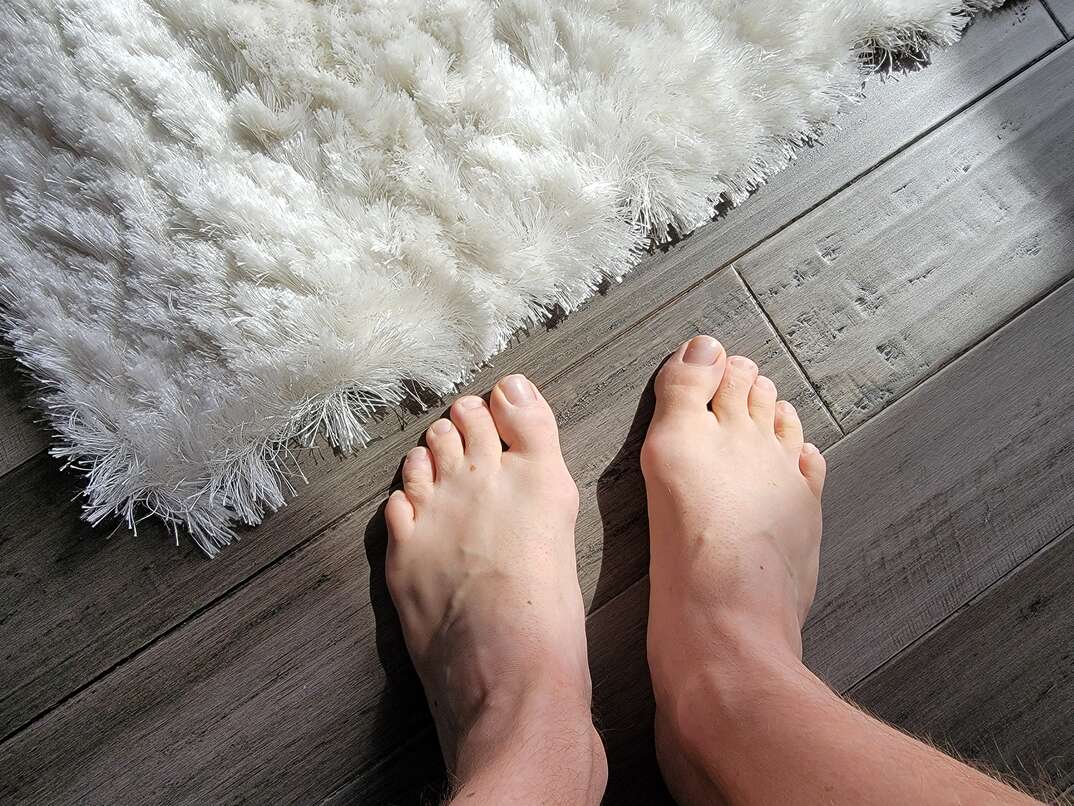 Radiant floor heating could be a smart investment if you hate the feeling of a cold floor against your feet.
Read More Home Improvement Articles
This luxurious home upgrade isn't cheap, but prices can vary significantly depending on the size and type of system.
What Is Radiant Floor Heating?
Radiant floor heating is a climate control system that warms your home via heated elements installed under the floor. Various types of radiant floor systems are available, but most use heated wires or hot water to produce warmth.
Talk to a Pro
Call to be connected to a local professional
How Much Does Radiant Floor Heating Cost to Install?
According to HomeGuide, the average homeowner pays between $1,500 and $6,400 (CAD 2,000 and CAD 8,500) to install radiant floor heating in a large bedroom, kitchen or bathroom. Meanwhile, whole-house radiant heat systems typically cost between $10,000 and $34,000 (CAD 13,400 and CAD 45,400).
How much radiant floor heating costs per square foot depends on whether you need to install new floors. Underfloor heating systems generally cost between $7 and $17 (CAD 9 and CAD 23) per square foot, excluding new flooring, or between $11 and $40 (CAD 15 and CAD 53) per square foot with new floors. Which system you choose can significantly impact how much you should expect to pay.
Electric Radiant Floor Heating
An electric radiant floor heating system comprises heating cables or strips installed beneath the floors. Expect to pay between $12,000 and $30,000 (CAD 16,000 and CAD 40,000) for a whole-house system or between $8 and $15 (CAD 11 and CAD 20) per square foot.
You can also purchase electric underfloor heating mats containing a network of heating wires. Mat systems are cheaper to install because the contractor doesn't need to lay individual cables.
Hydronic Radiant Floor Heating
Installing a hydronic floor system involves laying a network of pipes under the floor. Hot water flows through the pipes to warm the room. Some advanced systems have zoning capabilities, allowing you to activate specific areas while shutting off water to rooms you don't wish to heat.
You may need a new boiler to supply a hydronic system. Installing a hydronic heating system plus a standard boiler costs $13,700 to $43,000 (CAD 18,300 to CAD 57,400) for a whole house. A propane boiler is slightly more expensive, increasing the total cost of the project to between $13,300 and $41,500 (CAD 17,700 and CAD 55,400). The system costs between $7 and $17 (CAD 9 and CAD 23) per square foot, excluding the boiler price.
More Related Articles:
How Much Does Labor Cost for Radiant Floor Heat Installation?
Labor is the most expensive part of installing radiant floor heating, as the materials are relatively affordable. According to Bob Vila, most contractors charge between $8 and $12 (CAD 11 and CAD 16) per square foot to install underfloor heating.
Several factors can affect how much installers charge for labor. Going rates vary significantly by geographic area, and you'll usually pay more in urban areas with increased living costs. Labor for easy-to-install systems such as electric mats generally costs less per square foot than more complex installations. Remember that you may need to pay travel costs if your contractor doesn't live locally.
What Factors Affect How Much Radiant Floor Heating Costs?
As you've learned, the most significant factors affecting how much radiant floor heating costs are the size of your home and the system type. However, the type of flooring you wish to install on top can also significantly impact the cost per square foot.
Installing radiant floor heating and a new laminate floor is often the cheapest option, costing around $10 to $25 (CAD 13 to CAD 33) per square foot. Hardwood is going to cost you about $30 (CAD 40) per square foot, depending on the type.
You could pay somewhat less to install hydronic radiant floor heating if you install a pre-fitted subfloor. These products have channels pre-installed, so your contractor won't need to install individual pipes.
All CAD conversions are based on the exchange rate on the date of publication.
Elocal Editorial Content is for educational and entertainment purposes only. Editorial Content should not be used as a substitute for advice from a licensed professional in your state reviewing your issue. Systems, equipment, issues and circumstances vary. Follow the manufacturer's safety precautions. The opinions, beliefs and viewpoints expressed by the eLocal Editorial Team and other third-party content providers do not necessarily reflect the opinions, beliefs and viewpoints of eLocal or its affiliate companies. Use of the Blog is subject to the
Website Terms and Conditions.
The eLocal Editorial Team operates independently of eLocal USA's marketing and sales decisions.