How Much Does It Cost to Rewire a House?
by Team eLocal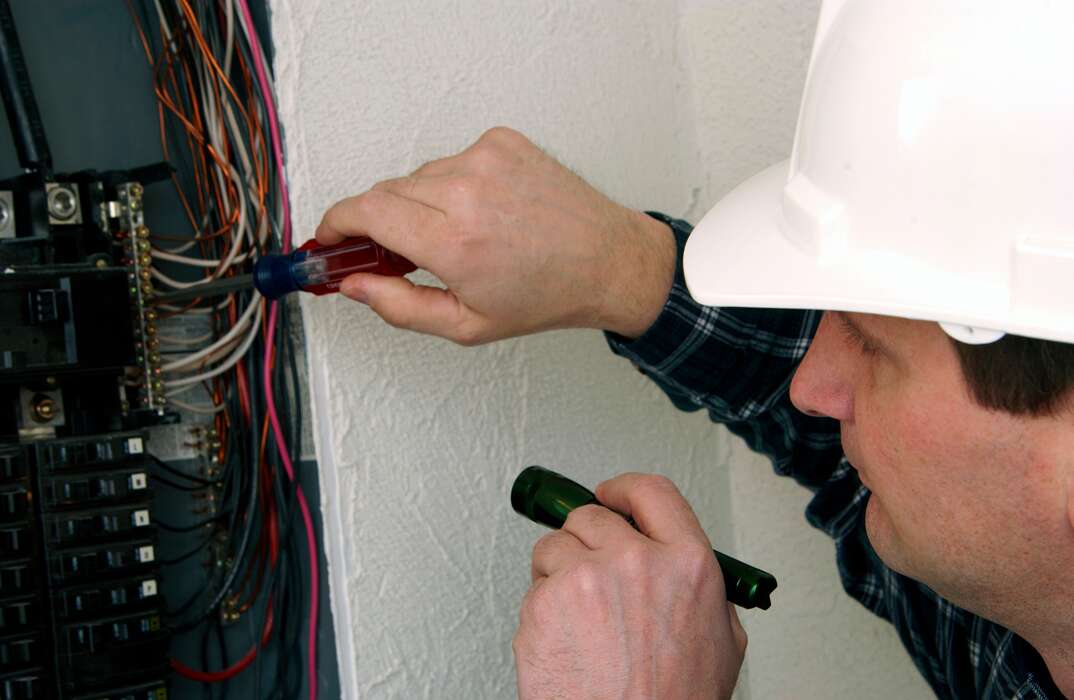 Rewiring a house is an upgrade that many homeowners dread. This project is pretty large and can include tasks from arranging the correct permits to ripping out drywall to access your wiring.
Read More Home Improvement Articles
However, a properly-installed electrical system is essential for your safety, so it's worth knowing how much you'll need to invest to safely rewire your house.
What Does It Mean to Rewire a House?
Rewiring a house involves removing old electrical wiring and replacing it with new wiring. Sometimes, electricians rewire houses through the floors, basement and attic, but you can also install new wiring inside the walls.
You may need to rewire your house if your electrical system is old or can't cope with the demands of supplying power-hungry modern appliances. It's not always necessary to replace old wiring if it's in good condition. However, it's worth paying for a home inspection from a licensed electrician to check for issues because faulty or worn-out wiring is a common cause of house fires.
How Much Does It Cost to Rewire a House?
According to HomeGuide, the average cost to rewire a house is $2,115, with most homeowners paying somewhere between about $800 and $3,600. However, it's probably more helpful to consider the cost per square foot or linear foot to get an idea of typical costs for your home's size.
Rewiring typically costs around $2.65 per square foot. Depending on various factors, the average cost per square foot varies between $1.56 and $3.75. Alternatively, calculating the linear footage of the walls inside your home will give you the most precise estimate. Expect to pay around $7.79 per linear foot.
More Related Articles:
What Factors Impact the Cost of Rewiring a House?
One of the primary factors affecting how much it costs to rewire a house is the size of your home. The larger your property, the more you'll pay to rewire it. For example, rewiring a small 1,200-square-foot dwelling costs around $2,700 on average, and the average increases to $5,400 for a 2,000-square-foot house.
These are some other cost-altering factors to consider:
Opening Walls
How you intend to rewire your house can significantly impact your outlay. Running wires through the attic, basement or floor is the most affordable option, costing between $2,500 and $6,500 for a modest three-bedroom house.
Meanwhile, rewiring the same property through the walls would cost between $6,000 and $10,000. This method is significantly more expensive because it involves opening the walls, replacing the wiring and installing new drywall.
Electrical Panel
You may need to upgrade your electrical panel before rewiring your house. How much you'll pay for a new panel depends on your required amperage. Expect to pay between $850 and $1,100 for a 100-amp panel or $1,300 to $1,600 for a 200-amp panel. Add an extra $1,200 to $1,500 to your budget if you need a new electrical panel box.
Knob-and-Tube Wiring
Knob-and-tube wiring is an older style of wiring that includes wires running through porcelain tubes. It can pose a safety hazard because it doesn't have a ground wire and requires a lot of space to dissipate heat, increasing the risk of house fires. Therefore, knob-and-tube wiring isn't usually installed in newer builds, although you may have it if you own a period property and haven't given it a full rewire.
Most homeowners spend between $4,500 and $6,000 just to remove thknob-and-tube wire, and you'll also need a specific permit costing between $200 and $500. Depending on your local building codes, it may be possible to disconnect your knob and tube system and leave it in when you install new wiring. Doing so can save you significant money, but it's worth asking an electrician first to identify any safety concerns.
Permits
All electricians installing electrical boxes or integrated wiring must adhere to strict building codes and regulations. Generally, you'll need a permit to undertake this kind of work, usually costing between $250 and $500. This fee usually includes a building inspection, which is advantageous as it includes a safety check.
Elocal Editorial Content is for educational and entertainment purposes only. Editorial Content should not be used as a substitute for advice from a licensed professional in your state reviewing your issue. Systems, equipment, issues and circumstances vary. Follow the manufacturer's safety precautions. The opinions, beliefs and viewpoints expressed by the eLocal Editorial Team and other third-party content providers do not necessarily reflect the opinions, beliefs and viewpoints of eLocal or its affiliate companies. Use of the Blog is subject to the
Website Terms and Conditions.
The eLocal Editorial Team operates independently of eLocal USA's marketing and sales decisions.