VIDEO: Know Your Android or iPhone Smartphone's Serial Number? You May Need It!
by Matt Schmitz and Lauren Leazenby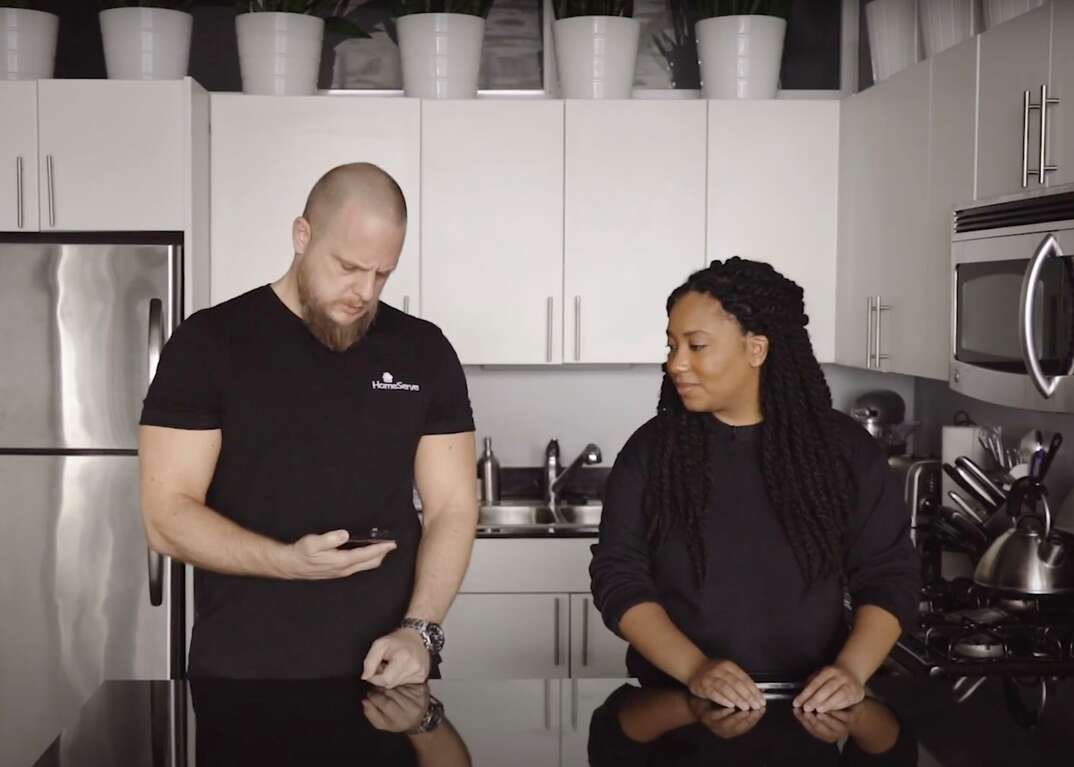 Like one's preference for Coke or Pepsi, "Star Wars" or "Star Trek," or … Team Edward or Team Jacob, your choice of an iPhone or Android smartphone is part of what defines the beautiful and unique snowflake that is you. Your smartphone has an individual identity, too, as denoted by its serial number.
Read More Home Improvement Articles
If you need to have your smartphone serviced or repaired, you may be asked for this number, which is 10 to 15 characters long for iPhones, and 11 characters long for Android phones, including Samsung. Do you know your phone's serial number? Of course you do, right? It's 2, 4 … niner … OK, well, what ultimately matters is that you know how to find it.
Here are three ways to find the serial number on your iPhone and three ways to find the serial number on your Android smartphone:
For iPhone
Method 1: On the Packaging
If you still have your phone's packaging stashed somewhere (perhaps you have a junk drawer Marie Kondo would hate), you can find your serial number on the sticker affixed to the box.
Method 2: In Your Phone's Settings
Go to "Settings." 
Tap "General."
Click on "About," and you should find your serial number.
Method 3: Using Your Apple ID
You may need to access your serial number but you don't have your phone, or your phone won't turn on. Try these steps:
On your computer, go to appleid.apple.com.
Sign in with the Apple ID you use on your iPhone.
Click "Devices" and select your iPhone. Your serial number should be listed.
For Android Phones
Method 1: Again, On the Packaging
Vindication for all you box hoarders out there!
Method 2: On the Device Itself
Many Android phones come with the serial number printed on the back of the device.
Turn your phone over and check there.
If your phone has a removable battery, the serial number may also be printed underneath it.
Method 3: In Your Phone Settings
Swipe down on your phone display from the home screen.
Locate the cogwheel icon and tap it to go to "Settings."
Scroll down to "About Phone," and click on it. On some phones, you may have to tap "System," then find "About Phone" in that menu.
On some phones, the serial number will be in this menu. In others, you may have to click "Status" and tap "Serial Number" to pull it up.
More Related Articles:
Security Tips
One final note: Only give your serial number to the manufacturer's support center or to a trusted third party for a warranty-service claim. If someone gets ahold of it, they could commandeer your warranty and fraudulently order replacement parts or repairs under your policy.
Watch the video below from our partners at HomeServe for a demonstration on how to find your smartphone's serial number:
Elocal Editorial Content is for educational and entertainment purposes only. Editorial Content should not be used as a substitute for advice from a licensed professional in your state reviewing your issue. Systems, equipment, issues and circumstances vary. Follow the manufacturer's safety precautions. The opinions, beliefs and viewpoints expressed by the eLocal Editorial Team and other third-party content providers do not necessarily reflect the opinions, beliefs and viewpoints of eLocal or its affiliate companies. Use of the Blog is subject to the
Website Terms and Conditions.
The eLocal Editorial Team operates independently of eLocal USA's marketing and sales decisions.