What Are the Different Types of Refrigerators?
by Shelley Frost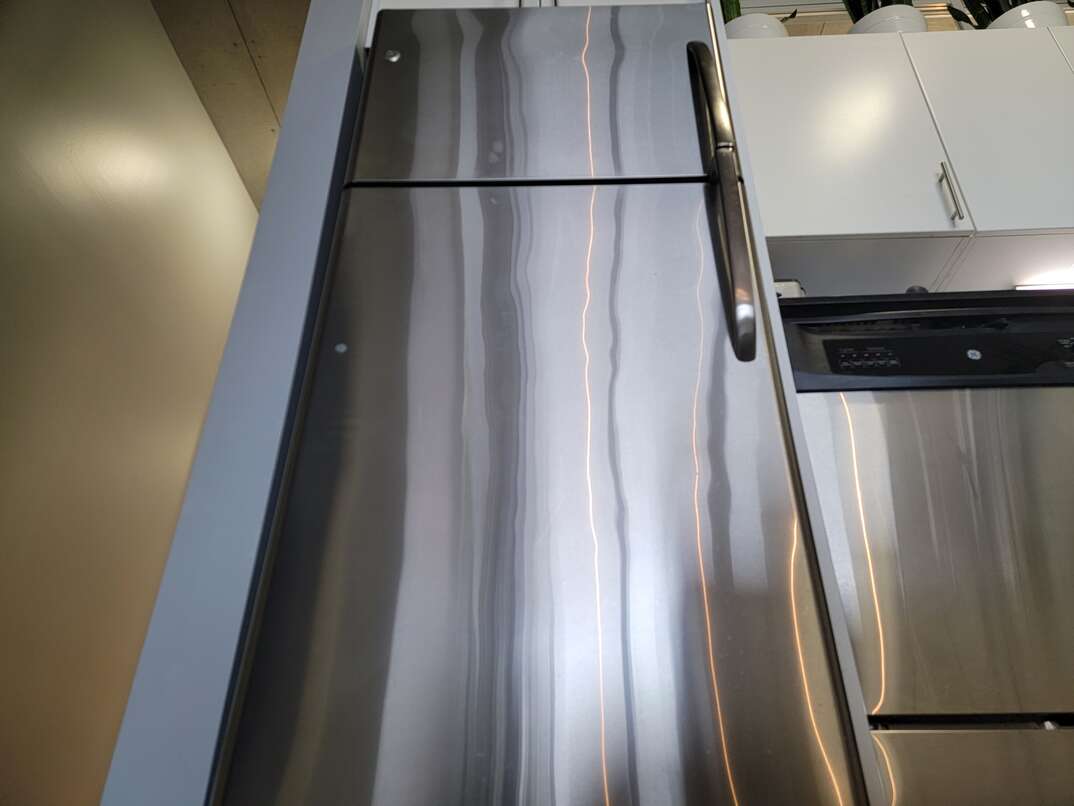 Choosing a new kitchen refrigerator might not be as simple as you think. When you go to the appliance store, you'll be faced with all types of refrigerators.
Read More Home Improvement Articles
While having so many choices can be exciting at first, it can quickly become overwhelming.
What Types of Refrigerators Are Available?
Refrigerators are often classified based on door configuration, freezer location and extra features. Explore the various types of fridges to determine the best option for your needs.
Talk to a Pro
Call to be connected to a local professional
Top Freezer
The top freezer design is the traditional version, with a smaller freezer door at the top and a larger fridge door at the bottom. Top freezers are typically the cheapest option, which is why they're often used in rentals and garages, but they can also be a budget-friendly option for any kitchen. Since they're usually narrower than side-by-side or French door refrigerators, they can also work well in smaller kitchens. This option can be difficult to access if you're tall or have difficulty squatting down to reach items in the bottom portion of the fridge.
Bottom Freezer
Reversing the traditional design, this option puts the freezer below the refrigerator, typically as a drawer. Pulling out the drawer gives you a better look at your freezer contents. Since the fridge portion is at the top, it's easier to reach those items. These fridges can give your kitchen a more updated look and give you easy access to your fridge without needing to bend down all the time. However, they're often narrow, like the top freezer design, which could make them ideal when space is limited.
Side-by-Side
With a side-by-side refrigerator, you get two doors next to one another. One side is the freezer, and the other is the refrigerator. This makes it easier to arrange both frozen and fresh foods at a higher level for easier access. However, each section is narrower than in other configurations, making it difficult to fit larger items in either side. They come in various sizes, so they fit in most kitchens. Because this type has two narrower doors, it can work well if you don't have a large area for the door swing.
French Door
A French door refrigerator is similar to a side-by-side in that it has two doors, but it also has a pull-out freezer at the bottom. The two doors on top are the same size, and both open up to the upper refrigerator area. These refrigerators have a more modern and upscale appearance and often look good in a high-end kitchen, but they can look just as good in any kitchen. You might appreciate a French door refrigerator if you're tall and want to keep the often-accessed fridge portion at eye level. The pull-out drawer also makes it easier to see what's shoved in the back of the freezer.
Counter-Depth
Most refrigerators stick out beyond your cabinets. Some people prefer a flush look, which is why they choose a counter-depth kitchen refrigerator. Since they're not as deep as other models, they sit flush with your cabinetry. They're usually taller and wider than other types to make up for lost space. This option can help the appliance blend in better for a cleaner, more modern look.
More Related Articles:
Built-In
A high-end option for upscale kitchens, this model blends in with the cabinetry. It's built into the cabinets and typically has an exterior panel that lets you customize the finished look to match the rest of your cabinet doors. Choose this option if you want an elegant kitchen that looks like it belongs on the pages of an interior design magazine, but expect to pay more for it.
Smart
Almost any appliance can be smart these days, including your refrigerator. This type connects to your home's Wi-Fi to give you lots of convenient features, such as letting you know what's inside the fridge to make meal planning easier. You can look up a recipe online right from your fridge or keep track of family activities with a digital calendar. Your fridge can also serve as entertainment with music, movies and games.
Water-Dispensing
Water-dispensing refrigerators are available in all configurations, even traditional top-freezer models, but you'll usually pay a little extra to have this convenient feature. Some also offer ice dispensers. Side-by-sides and French door fridges often have the water dispenser built into the outside of the door. Some models integrate water and ice dispensers inside the fridge to keep the exterior sleek. Many people like the convenience of water and ice dispensers, and you'll save space inside since you won't need a water container or ice trays.
Elocal Editorial Content is for educational and entertainment purposes only. Editorial Content should not be used as a substitute for advice from a licensed professional in your state reviewing your issue. Systems, equipment, issues and circumstances vary. Follow the manufacturer's safety precautions. The opinions, beliefs and viewpoints expressed by the eLocal Editorial Team and other third-party content providers do not necessarily reflect the opinions, beliefs and viewpoints of eLocal or its affiliate companies. Use of the Blog is subject to the
Website Terms and Conditions.
The eLocal Editorial Team operates independently of eLocal USA's marketing and sales decisions.