Here's How Much It Costs to Install a Dryer
by Team eLocal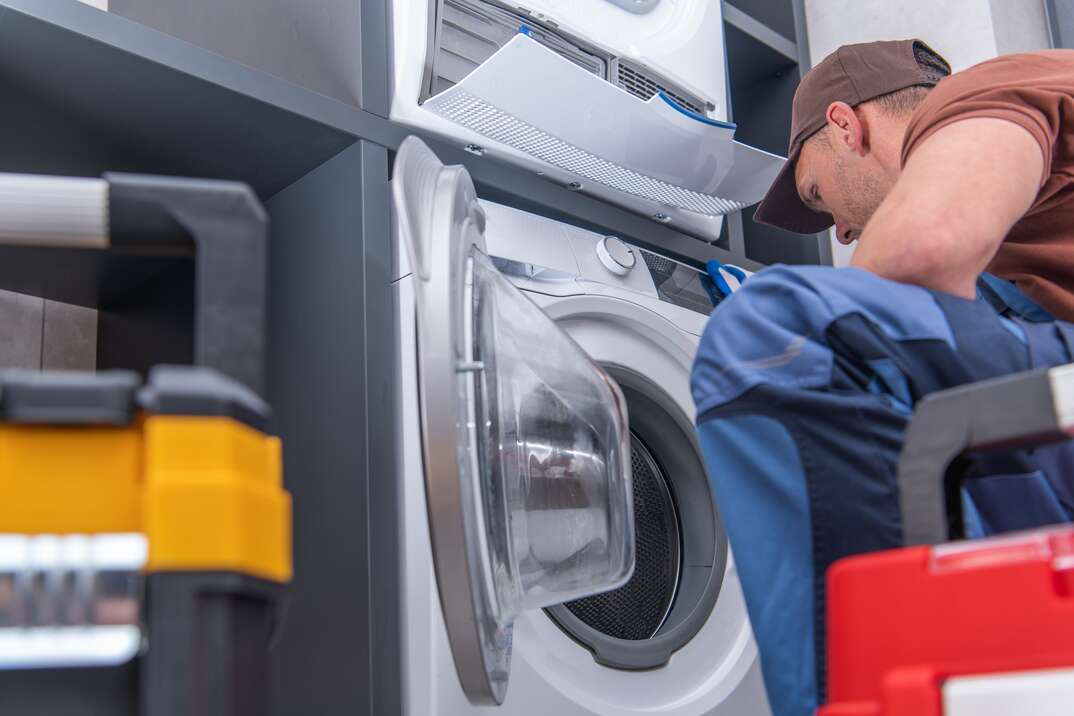 Replacing an outdated dryer with a new one can significantly cut your drying time and your utility bills.
Read More Home Improvement Articles
But before you can use that new dryer, you need to have it installed correctly to keep your home safe. This pricing guide should help you estimate what you'll spend.
How Much Does It Cost to Install a Gas Dryer?
If you're replacing an old gas dryer with a new gas dryer and don't need any modifications to the area, it's a relatively easy and inexpensive process. Some appliance stores offer free installation when you buy the dryer from them. Others charge $50 to $100 for the installation process.
However, if you're switching from an electric dryer to a gas one, you'll need to have a gas line professionally installed first, which can be expensive. A line that's 10 linear feet usually costs around $150 to $250. If the situation is complex, the gas line installation could cost $800 to $1,000.
Talk to a Pro
Call to be connected to a local professional
How Much Does It Cost to Install an Electric Dryer?
The rates for an electric dryer are similar if an adequate electric line is already installed and you're not changing the area. The installation will likely cost around $50 to $100. If you need to add a new 240-volt outlet for the dryer, you can expect that process to cost $300 to $800. You might also need to update your electrical panel to accommodate the dryer, which can cost between $1,300 and $4,000. This work should be completed by a licensed electrician to ensure it's done safely and meets electrical codes.
More Related Articles:
What Factors Impact the Cost of Dryer Installation?
The cost of installing a dryer often depends on how much you need to change the area. Switching from gas to electric or electric to gas creates the most expensive situation since you'll have to have a new power source installed. Your cheapest option is to stick with the same power source and buy a dryer that's about the same size, so you know it will fit in the space.
You'll also pay more if you need a new dryer vent installed. That can cost $150 to $250, based on data from Fixr.
How Much Does It Cost to Haul Away the Old Appliance?
It's common for appliance retailers to haul away your old appliances for free if you hire them to handle the delivery and installation of your new machines. If you need to pay someone to haul away your old dryer, the cost can range from $100 to $200, according to Forbes. If the dryer still works, consider advertising it on a local buying and selling group for free or for a small fee. This allows you to get rid of the dryer for free, instead of paying a junk removal company to do it for you.
Can You Handle Dryer Installation Yourself?
Gas dryer installation should always be handled by a professional, even if you're replacing an old gas dryer with a new one. Working with gas connections can be dangerous, and installing the dryer incorrectly could result in gas leaks, explosions or fires. Make sure the installer is experienced in working with gas before hiring them for the job.
An electric dryer can be a DIY install if you already have the correct type of outlet in place. Handling the installation yourself can save you money. The process involves connecting the dryer to the vent and plugging it into the outlet. If you need to have a different outlet installed, that part of the job should be done by a licensed electrician for your safety and to ensure the wiring is done correctly. The electrician can determine whether your electrical panel can handle the additional load.
Elocal Editorial Content is for educational and entertainment purposes only. Editorial Content should not be used as a substitute for advice from a licensed professional in your state reviewing your issue. Systems, equipment, issues and circumstances vary. Follow the manufacturer's safety precautions. The opinions, beliefs and viewpoints expressed by the eLocal Editorial Team and other third-party content providers do not necessarily reflect the opinions, beliefs and viewpoints of eLocal or its affiliate companies. Use of the Blog is subject to the
Website Terms and Conditions.
The eLocal Editorial Team operates independently of eLocal USA's marketing and sales decisions.