How Much Does Appliance Repair Cost?
by Team eLocal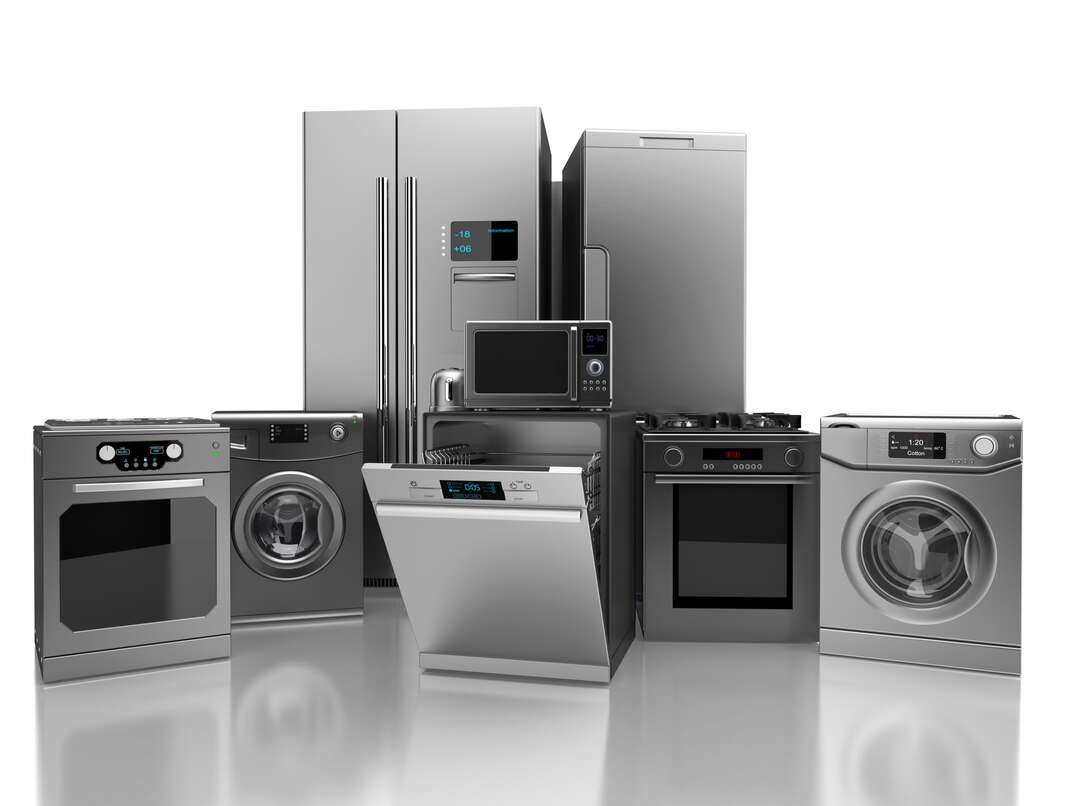 Appliance Repair Costs at a Glance
Clothes washer or dryer: $200-$265
Dishwasher: $150-$220
Oven/stove/range: $190-$320
Refrigerator: $230-$300
Microwave: $200-$250
Should you have your broken appliance repaired, or should you replace it? It's a tough call with several factors involved — including the average appliance repair cost for that type of appliance.
Read More Home Improvement Articles
Some appliances are relatively inexpensive to fix, while others can cost hundreds of dollars in repairs. Having some idea of what to expect can help you decide what to do and help you budget if you opt for the repair route.
How Much Does It Cost to Fix Major Appliances?
Every appliance is a little different, so repair costs can vary. Some appliances are more complicated and have more things that can go wrong, which can increase the repair costs.
In general, you'll typically pay the labor fees, as well as the cost of any parts the repair person needs to fix the appliance. The pricing can vary significantly based on what's wrong, but the following repair cost estimates (based on figures from Sears) can give you an idea of what to expect.
Clothes Washer and Dryer
No one wants to haul their clothes to the laundromat when the washer or dryer stops working. You can usually get the machines back up and running for about $200 to $265. If you have a gas clothes dryer, it could cost a little more to repair than a similar electric model.
Dishwasher
Dishwashers are typically cheaper to repair than other appliances. You can expect to pay between $150 and $220 for most dishwasher repairs.
Oven, Stove or Range
Your stove and oven play an important part in keeping your family fed, so quick repairs are a must. Stovetop repairs often cost between $190 and $250, and you can expect to pay around $230 to $320 for oven repairs. Repairs for gas units tend to be a little more expensive.
Fridge
Another key kitchen appliance you need to keep running well is your refrigerator. Losing a fridge full of food could cost more than the repairs. You can expect to spend around $230 to $300 for average fridge repairs.
Microwave
A broken microwave can be pricey to fix, especially since you can buy a new one for a few hundred dollars. They typically cost about $200 to $250 for repairs. If the appliance is cracked, warped or otherwise damaged in a way that releases more radiation than is safe, it can become a hazard in your kitchen. Get it repaired or replaced quickly to avoid those issues.
More Related Articles:
What Factors Can Impact That Price?
Several factors can cause your appliance repair cost to be higher or lower than average. Your geographical location often affects the average labor costs for repair technicians. If the cost of living is high in your area, you might pay more per hour for labor than someone in a more affordable area.
The appliance itself can also impact the cost. Some factors include:
What's wrong with your appliance: Some issues are simple fixes that require tightening a loose part or adjusting settings. Others require replacement parts or extensive repairs that add to the appliance repair cost.
Brand: Your appliance brand might be more complicated to work on or require more expensive parts than other brands of the same appliance. Rare or high-end brands might cost more to have repaired.
Warranties: If your appliance is still under warranty, or you have a home warranty that includes appliances, you could have some or all of the repairs covered.
Accessibility: An appliance that's in a difficult location could cost more since it takes more work to repair. For example, a washer or dryer in a spacious laundry room is more convenient to access than a stacked washer and dryer crammed in a small closet.
Service fees: Many appliance repair technicians charge service fees just to diagnose the appliance. You could have other fees for things, such as disposal of old parts or travel if you're located outside the usual service area.
Minimum charge: Some repair companies also charge a minimum amount, even if it's a simple repair that doesn't take them long. Ensure you understand how the fee structure works and what you're expected to pay.
Gas vs. electric: If you have a gas appliance, it can sometimes cost more to repair due to the increased risk of working around gas lines.
How Much Is the Average Hourly Rate for Appliance Repair?
According to Thumbtack, it costs an average of $65 per hour for appliance repair. However, geographical differences can affect that rate, as can the complexity of the project. Some appliance repair companies charge flat rates for standard repairs, but many charge hourly rates, since some jobs for the same type of repair can take longer than others.
How Can You Lower Your Appliance Repair Cost?
Performing regular maintenance on your appliances, such as cleaning them and checking the seals, can help them last longer without needing repairs. Well-maintained appliances can work more efficiently, and you won't have to replace them as often. When it's time for a replacement, buy high-quality appliances from well-known brands, so they last longer and are easier to repair. If you need an appliance repair technician, call around for quotes from multiple companies to compare costs. Sometimes spending a little more for a more competent repair person is worth the extra money. You'll get the repairs done correctly, which can prevent more problems.
Elocal Editorial Content is for educational and entertainment purposes only. Editorial Content should not be used as a substitute for advice from a licensed professional in your state reviewing your issue. Systems, equipment, issues and circumstances vary. Follow the manufacturer's safety precautions. The opinions, beliefs and viewpoints expressed by the eLocal Editorial Team and other third-party content providers do not necessarily reflect the opinions, beliefs and viewpoints of eLocal or its affiliate companies. Use of the Blog is subject to the
Website Terms and Conditions.
The eLocal Editorial Team operates independently of eLocal USA's marketing and sales decisions.