Should I Insure My Engagement Ring (and Other Valuables)?
by Team eLocal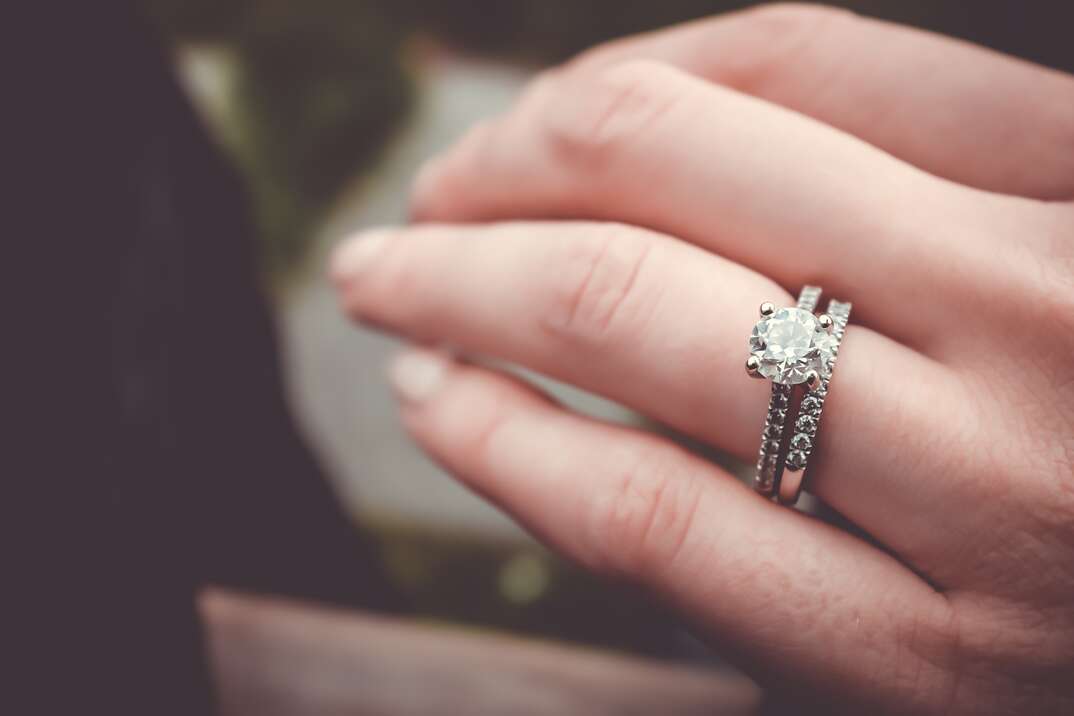 You look down, and there's an instant feeling of intense panic: Your engagement ring slipped off somewhere, and it's just gone. The complicating factor? You've been away from home for hours, and there's no telling whether your ring is resting in the mall parking lot, the gas station, the movie theater bathroom or worse — someone else's finger.
Engagement rings have significant sentimental value, but losing a ring can also be a considerable monetary loss. Insurance can make a lost or stolen ring easier to replace, but many regular renters and homeowners insurance policies offer limited coverage for jewelry, electronics and other high-value items.
Should I Insure an Engagement Ring?
Engagement rings can be quite expensive, especially for an item with such a small size. Many people spend thousands of dollars on an engagement ring. Because an engagement ring is likely to be worn every day, there may be an increased risk that the piece will be lost, stolen or damaged.
Although losing an engagement ring can be upsetting, having insurance can ease the pain and make it easier to obtain a replacement. While homeowner and renters insurance policies may offer some jewelry coverage, these policies typically don't fully cover the replacement of high-value items, such as engagement rings. For example, a policy may limit jewelry coverage to $2,000 (2,700 CAD) per item or $5,000 (6,750 CAD) for all items. Carefully review your existing policy before assuming it offers coverage for something like an engagement ring.
Purchasing an insurance policy for an engagement ring or other valuable jewelry can save you a significant financial blow if something happens. You may wish to insure your engagement ring if:
You would have difficulty replacing the jewelry without insurance
The item has a very high monetary value
The price of the item exceeds your homeowners policy limits
You plan to wear the item often or are worried about theft from your home
Although insurance for your engagement ring can be an additional monthly expense, it may be worthwhile. You could be on the hook for the entire replacement cost if an uninsured ring is lost.
Talk to a Pro
Call to be connected to a local professional
What Other Similar Valuables Should You Insure?
The insurance limitations for engagement rings usually apply to other jewelry as well. If you own a valuable watch or diamond necklace, you may want to purchase additional insurance.
Other valuable items tend to have limited coverage under typical policies. Common exclusions and limitations may apply to:
Computer equipment
Cameras
Silver
Artwork
Antiques
Furs
Firearms
Additionally, miscellaneous luxury items, such as designer clothing or wine collections, may not be covered entirely.
Many of these items, such as laptops or cameras, may be things you frequently carry for work or travel — making them more prone to being misplaced or stolen. It often makes sense to insure items that are more likely to be lost or would be expensive to replace.
More Related Articles:
How Do You Insure a Ring or Other Similar Valuables?
There are generally two ways to insure your valuables. The first option is purchasing an add-on or floater for your homeowners insurance that offers additional coverage. Add-ons may raise the limits on the policy or provide additional coverage for a single item.
Your other option is purchasing a separate policy to cover your engagement ring or other valuables. A separate policy can be a good option if you don't have homeowners insurance or your existing insurance doesn't offer good options for insuring jewelry.
Be prepared to get an appraisal done on your valuables as part of obtaining insurance. Appraisals allow the insurance company to avoid fraud and offer customers the best rates for the particular item.
Things to Consider When Insuring Valuables
In addition to the monthly premium cost, there are some things you may wish to consider when shopping for engagement ring insurance. You'll want to carefully review the policy terms to find out what's covered and what the process looks like when you file a claim.
For example, you may consider whether the policy covers mysterious disappearances. Proving that your item was lost may be straightforward if there's a fire or you're the victim of a robbery. However, if your ring is lost while you're swimming or goes missing without explanation, you may not have much proof. Some policies cover so-called mysterious disappearances, while others limit coverage.
Elocal Editorial Content is for educational and entertainment purposes only. Editorial Content should not be used as a substitute for advice from a licensed professional in your state reviewing your issue. The opinions, beliefs and viewpoints expressed by the eLocal Editorial Team and other third-party content providers do not necessarily reflect the opinions, beliefs and viewpoints of eLocal or its affiliate companies. Use of eLocal Editorial Content is subject to the
Website Terms and Conditions.
The eLocal Editorial Team operates independently of eLocal USA's marketing and sales decisions.